Christian Convert's Own Wife Wants Him Beheaded, Muslim Family Using Spells to Have Him Killed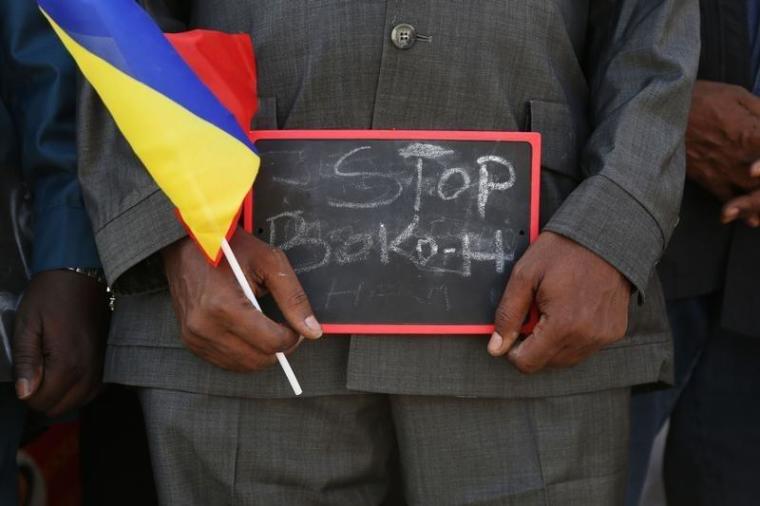 A Christian convert from Islam in Cameroon has said that for over a decade now his Muslim family has been trying to get him killed, with even his own wife going before local leaders asking that he be beheaded for his faith.
Abdul, as the man was identified by Open Doors USA, revealed in an article on Tuesday that he decided to follow Jesus Christ in 2000, a decision that was very controversial for his Islamic family, who are part of the ethnic Kotogo group that is also spread in Chad and Nigeria.
"They threatened to kill me, and had God not protected me, they would have succeeded," Abdul revealed.
"When all their spells and curses with the help of the local medicine man failed, they tried to kill me themselves," he added.
His family members have tried to poison his food on a number of occasions, and continue to this day trying to get him to convert back to Islam.
His wife, who wasn't named, has also left him, and "often slanders him" before the couple's seven children.
In October 2017 she filed a case against him, and told the sultan of the area that he deserved to be beheaded with accordance with sharia law for his decision to leave Islam.
The Christian has remained defiant despite all such threats and attacks, however, declaring that through his faith in Christ, he is not afraid.
"I just told them, 'If you want to behead me because of Jesus, you might as well start right away,'" Abdul recalled.
His wife has accused him of failing to pay her for property that he allegedly sold, but the sultan apparently saw through the scheme and let the Christian go.
"They will stop at nothing to have me denounce my faith. They have seen how we are progressing with the Gospel, and I know it's an attempt to block this progress," Abdul said.
The Christian is helping disciple other Muslim background believers with the help of Open Doors at a vocational training center, where he is also teaching them in tailoring.
"My family abandoned me, rejected me, did everything to have me go back to Islam, but the hand of God is with me. I count on the Lord, and He protects me. I trust Him. I continue in the faith. My wish is that one day we will have a church here for the Kotoko people that gathers openly, just like everyone else," Abdul said of his dreams.
While more than 60 percent of Cameroonians are Christians, there is also a sizable Muslim population, with tribal areas prompting conflicts for some believers.
The country has also suffered at the hands of radical Islamic terror, such as attacks by Boko Haram from neighboring Nigeria.
Najat Rochdi, the United Nations humanitarian coordinator for Cameroon, said back in June 2015 that the radicals had kidnapped as many as 1,000 children, using them as human shields in the country.
"To my knowledge, the children were used as human shields ... [and] were aged between eight and 12," Rochdi said at the time.
"The worst was the children ... Obviously this created a horrible situation," she added, pointing out that Cameroonian soldiers have been traumatized by having to face children on the battlefield.
Deadly faith related cases included an incident in 2014, when Alain N. B., a Muslim captain from Cameroon, threw six Christians overboard to their deaths during a boat crossing from Morocco to southern Spain.
The prosecutor in the case against Alain N.B. noted that the captain thought that "the weather worsened every time the victims prayed" during the storm, leading him to beat a Nigerian pastor for his prayers, and throw him and the other five Christians overboard.