Christian Couple Charged With Murder After They Prayed Instead of Taking Twin Daughter to Doctor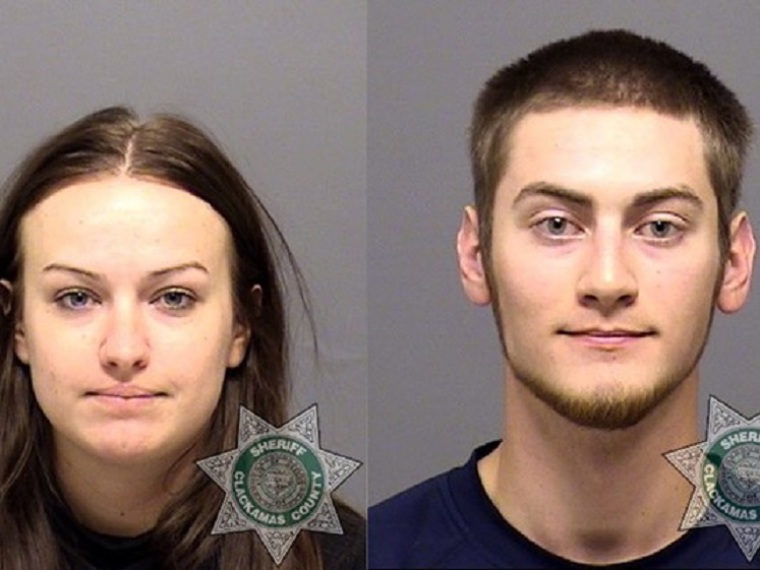 A young Christian couple who are members of the controversial Followers of Christ Church in Oregon have been charged with murder after one of their sick newborn twin daughters died when they chose to treat them with faith-healing prayers and oil instead of seeking medical help.
Sarah Mitchell, 24, and her husband, Travis Mitchell, 21, were arrested Monday and booked in the Clackamas County Jail without bail, according to KGW.
They were charged with murder by neglect and first-degree criminal mistreatment in the March 5 death of their daughter, Ginnifer Mitchell, said Oregon Live. Police say Ginnifer died after she developed breathing complications during the birthing process.
According to the indictment in the case, the couple are accused of "unlawfully and recklessly, under circumstances manifesting extreme indifference to the value of human life."
Court documents say that law enforcement was alerted to Ginnifer's death after church elder Carl Hanson called the medical examiner's office directly to report the death.
Eric Tonsfeldt, a county deputy medical examiner who responded to the call from the elder, stated to investigators that the practice of calling the Medical Examiner's Office directly was "very common, and in fact the norm" for the Followers of Christ Church.
Tonsfeldt reported seeing about 60 church members in the home and later discovered that Ginnifer had a sister, Evelyn, who was also inside the home and was "at medical risk."
Tonsfeldt said he told the couple and others at least three times that Evelyn's health was in danger due to her size and urged them to take her to a hospital. Sarah Mitchell's father, told him, "Thank you for your input."
After Tonsfeldt left the home, however, he called Oregon City police and asked them to do a welfare check on Evelyn.
It was only after police arrived at the home and instructed the fathers of the couple and another man to take Evelyn to the hospital that they complied. It is unclear who now has custody of Evelyn.
Oregon State Medical Examiner Karen Gunson explained in an affidavit that Ginnifer died from complications of prematurity. She said the baby's lungs hadn't developed enough to work on their own and her death could have been prevented had she gotten the medical care she needed.
"The death was preventable if Baby Ginnifer had been given the medical care available in a hospital neonatal intensive care unit," Gunson noted in the affidavit.
If convicted, Sarah Mitchell could join her sister, Shannon Hickman, who is already in prison serving time for the death of her baby.
Shannon and her husband, Dale Hickman, were convicted in 2011 of second-degree manslaughter and sentenced to six years in prison after their infant son died two hours after delivery in 2009. The sisters are the granddaughters of Walter White who founded the Followers of Christ Church.
The 1,000-member Pentecostal church which operates in Idaho and Oregon is not affiliated with any particular denomination, according to The Associated Press, but their members believe in a literal translation of the Bible. They believe that faith will heal every ailment and if someone dies, it's the will of God.