Christian Couple Dies in Helicopter Crash Hours After 'Fairytale' Wedding
Less than two hours after getting married in a "fairytale wedding" on Saturday, a young Christian couple from Texas died after a helicopter they were traveling in crashed into the side of a hill on their family farm.
The National Transportation Safety Board confirmed they were investigating a fatal helicopter crash that took place near Uvalde, Texas, at about midnight. The accident involved a Bell 206B helicopter.
William Byler confirmed to Eyewitness News that his grandson Will Byler, his new wife Bailee Ackerman and the aircraft's pilot, Gerald Green Lawrence all died in the crash at their family ranch.
The couple's passing was first announced on Facebook in a post Sunday night by one of the groom's friends Michael Montgomery.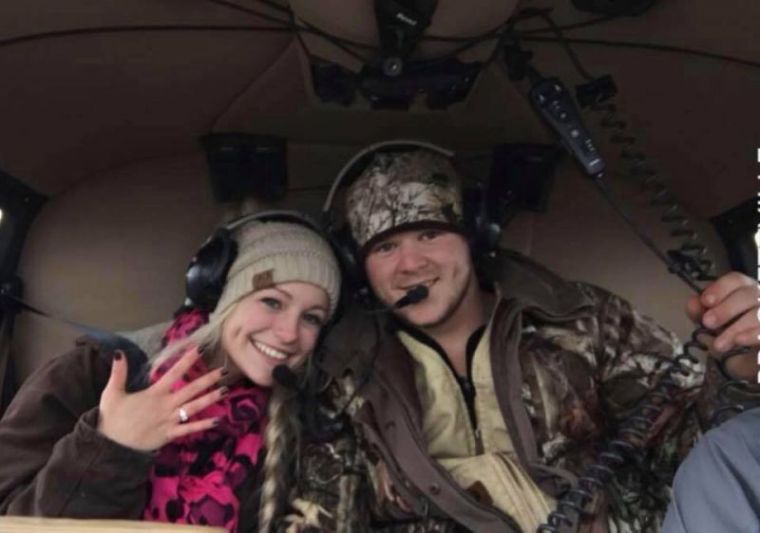 "After their fairytale wedding last night they boarded a helicopter and headed out in (sic) route to their wonderful honeymoon when their helicopter slammed into the side of a hill in Uvalde Texas and killed them and the pilot on board.... I'm going to miss my good friend Troy and his beautiful wife.....please keep these people and their family in your prayers! Rest easy my friends!" Montgomery wrote.
The Houstonian, the student newspaper of Sam Houston State University where the couple were both seniors, expressed condolences to the families affected in a statement Sunday night.
"It is with deepest sadness that we announce the tragic passing of two Bearkats Will Byler (Agriculture Engineering senior) and Bailee Ackerman Byler (Agricultural Communication senior) in a helicopter accident departing their wedding. We ask that you keep the Byler and Ackerman families in your thoughts and prayers," the statement said.
The couple's wedding photographer Madi Wagner, also recalled the couple in a touching post on Facebook on Sunday night as well.
"These two spent their last day on this earth celebrating with their most cherished loved ones- I believe it truly was the best day of their lives. I am so saddened by this news, but now Mr. & Mrs. Byler will join our Jesus in heaven and have the most abundant marriage with no troubles, no temptation, no worries," Wagner wrote.
"I know for certain God needed these two sweet souls more than we did here on earth. I know for certain they have made him proud, for the work they have done here on earth as well. To see all of the people that loved these two so greatly is a blessing. As a Christian I know that God's hands are upon them and what better honeymoon could anyone ever imagine than entering those gates and spending their first days as husband and wife at God's right hand," she continued.
Wagner also expressed condolences to the families of the couple and encouraged others to take care of those they love.
"Today, I am praying hard for the Ackerman & Byler family. Hold your loved ones tight, say your I love you's. We truly never know when the good Lord is going to call us home," she added.