Wife of Pastor Andrew Stoecklein Left 'Completely Heartbroken' After Suicide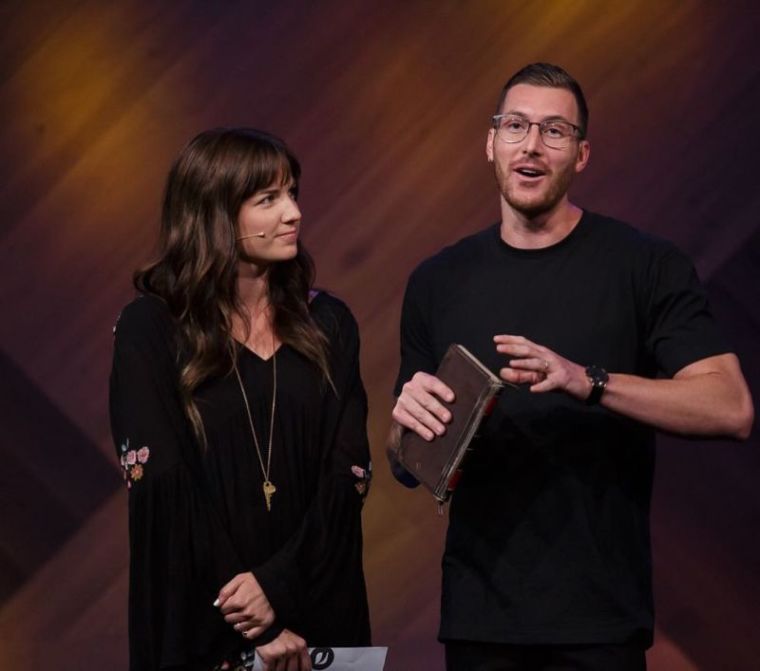 She was perhaps his greatest cheerleader but the miracle Kayla Stoecklein hoped and prayed would pull her husband from the depths of despair and anxiety never materialized and now she is "completely heartbroken."
"Please pray for me and the boys. I don't know how I am going to face this, I am completely heartbroken, lost, and empty. Never in a million years would I have imagined this would be the end of his story," she wrote on Instagram Sunday.
Kayla's husband, Pastor Andrew Stoecklein, 30, took his own life last weekend after an open battle with depression and anxiety.
The couple, who have three sons together, had been frank with their congregation at the nondenominational Inland Hills megachurch in Chino, California. They were all believing together that God would give him the strength he needed to overcome a succession of unexpected challenges he experienced as he tried to lead the church his father had only recently left behind.
Andrew's father, Dave Stoecklein, founded Inland Hills Church in 1987 and it flourished under him. On Oct. 9, 2015, at age 55, Dave Stoecklein died from cancer, leaving Andrew to lead.
A year after his father's death, however, the young pastor revealed how difficult it was trying to fill his father's shoes. He had yet to make his father's stage his own.
"Life without you is harder than I imagined it would be. I miss you every day, more and more. I sit in your office and meet with people. I thumb through your library as I prepare the messages each week. I stand on your stage to communicate the grace and truth of Jesus. Your example of how to be a husband, father, pastor, leader, and follower of Jesus is literally all around me. And for that I am so grateful," he wrote in a blog post to his father.
By October 2017, while still trying to recover from his father's death, Andrew Stoecklein was hit by a health scare of his own.
"If you read the weekly email today you know it hasn't been an easy week in our home. @andrew_steck had surgery on Tuesday to remove a softball size mass from his chest (non-cancerous). And unfortunately due to some complications he is scheduled to have another surgery tomorrow. I believe in the power of prayer and I would love to have as many people praying with me as possible. This guy works so hard for our family and our church @inlandhills and hates that this little hiccup is slowing him down. Please pray for the surgery tomorrow, for a full speedy recovery, and for protection over him! Thanks friends," Kayla wrote in support of her husband in October 2017.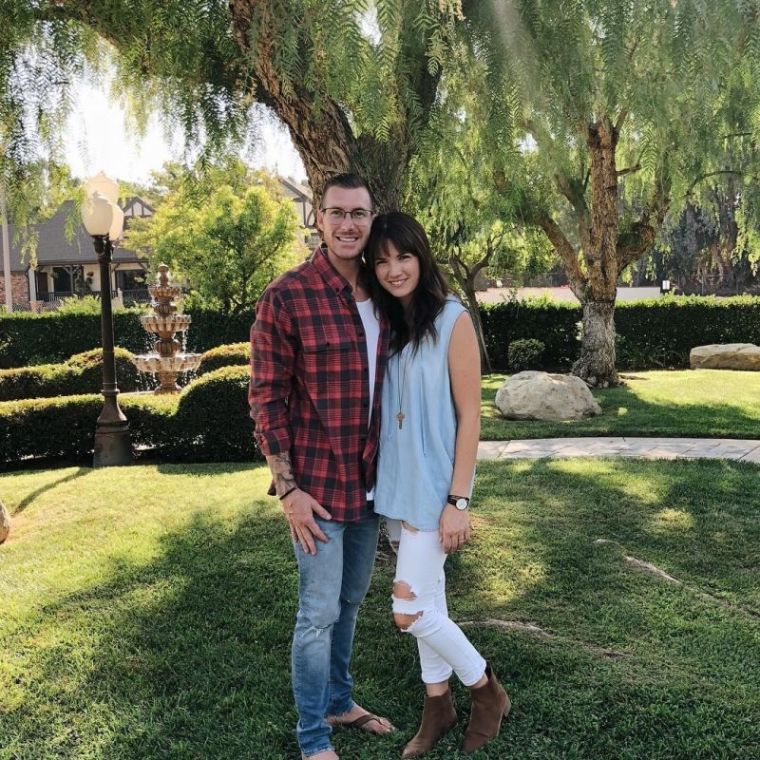 As her family dealt with the unexpected challenges, Kayla remained hopeful and quietly strong.
On Dec. 10, 2017, she publicly celebrated her seventh wedding anniversary on Instagram with her husband.
"Happy Anniversary @drew_steck. We've been through so much together these last 7 years. We've climbed mountains, walked through deep valleys and found great joy even in this season of grief. I am so proud of you and us and our little crew. There is no one else I would rather spend forever with, the best is yet to come. Love you!" she wrote.
In January, they led their church in a 21-day prayer and fasting exercise.
Things didn't get better. By April, the elders of Inland Hills were forced to step in and place the ailing young pastor on a four-months-long sabbatical. It is unclear what if any mental health interventions might have been involved.
Posts by Kayla and her late husband on Instagram show the family spending time together at the beach, moving to a new house, and generally doing fun things that made them appear to be doing better.
In early August, as they got ready to return to church on Aug. 12 after their period of rest, Kayla said they were "thrilled."
"This week is monumental! We are beyond thrilled to be back with our church family @inlandhills this weekend, to share about our journey and our struggles since drew was quickly pulled away from ministry and called to a season of rest back in April. This season has been a battle and I just want to say how proud I am of this man! He has been through the ringer these last 7 years but he has never backed down from his trust in the faithfulness of God and his calling to serve Him @inlandhills!" she wrote.
"As this Sunday approaches we would love for you to join us in prayer! The enemy didn't win here and he isn't too happy about it. Please pray for: protection for Drew and our family, for continued rest this week, and for God to keep doing His thing as lives are changed every week @inlandhills. Thank you for your support and love! We can't wait to hang with ya'll this weekend!" she ended the announcement.
On Aug. 12, on his return to the stage, Pastor Andrew praised his wife for dealing with him and asked her to tell the church about what they had been doing during his time away.
"Really the word that comes to mind when I think about the last seven years is 'unexpected.' It's all been unexpected. We didn't expect any of this to happen. Unexpected grief. Unexpected pain. Unexpected stalkers. Unexpected moves. Unexpected health complications. And ultimately and unexpected sabbatical that kind of came out of the blue," she said in a recording of the service.
A lot of days, she said, they were stuck in the unexpected and paralyzed by fear. She said they had chosen to believe that God had great plans for them but was also open to the idea of her husband giving up his job as pastor if it meant saving his life.
"You guys, he loves this place so much. He didn't want to stop. He would have kept on going, going and going and going. It probably would have cost him his life. That's how much he loves this place," she said. "During this season of rest, I've asked him over and over. Are you sure? You don't have to be a pastor. You could go be whatever you want to be. You could go live wherever we wanna live, we could go to Texas and buy a big house."
She said her husband insisted that he was doing what he was called to do and she supported him.
Less than two weeks later and a week after they went to a Chris Stapleton show to belatedly celebrate his 30th birthday that was in May, Kayla's husband killed himself.
"Last night, the love of my life, the father of my children and the pastor of our incredible church took his last breath and went to be with Jesus. It wasn't the miracle I was hoping for but he is now in heaven with his dad, free of pain, free of depression and anxiety," Kayla wrote Sunday.
"He was an amazing husband, he truly made me better, made me feel like the most beautiful girl in the world, and he loved me so deeply. We fit so well together, we were one. He was an amazing daddy, his three boys are going to miss him so much. He had such a unique and special relationship with each of them. He was an incredibly gifted teacher, communicator, and pastor. He was special, one of a kind and will be missed by thousands of people all around the world," she added.