Christian Group Dropped by Online Payment Service Over SPLC 'Hate' Map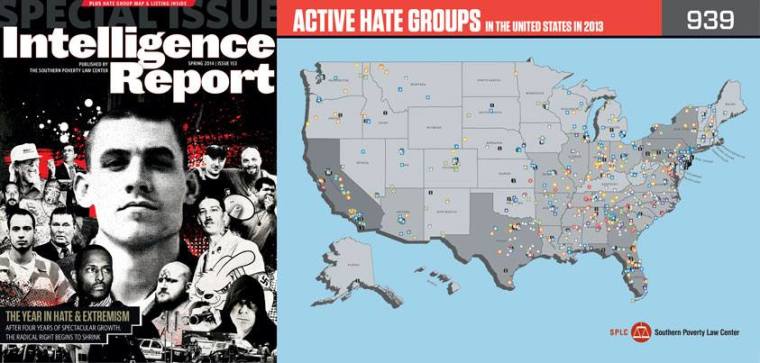 Vanco Payment Solutions has cut off services from a Louisiana-based Christian ministry, citing the Southern Poverty Law Center's "Hate Map," which accuses the ministry of promoting "hate, violence, harassment and/or abuse."
Jennifer Roback Morse, founder and president of the Ruth Institute, told The Christian Post on Friday that her organization received a message Thursday around 2 p.m. that the online payment processing company had opted to discontinue their relationship.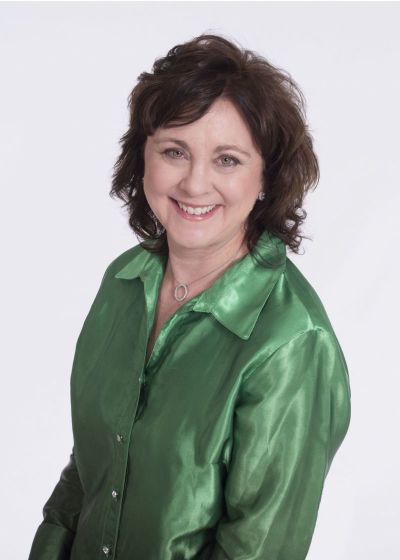 The Ruth Institute is a Catholic nonprofit based in Lake Charles, Louisiana, and was "flagged by Card Brands as being affiliated with a product/service that promotes hate, violence, harassment and/or abuse," Morse explained to CP.
"Merchants that display such attributes are against Vanco and Wells Fargo processing policies," Vanco's correspondence read.
Morse commented, "The Ruth Institute's primary focus is family breakdown and its impact on children: understanding it, healing it, ending it. If this makes us a 'hate group,' so be it."
Upon going to the donation page of Ruth Institute's website soon after receiving the message, the ministry staff found that Vanco had indeed already cut them off. She and her staff had to call all of her regular contributors who give online to alert them of this and assure them that their private information was not compromised.
She asked her supporters to redirect their giving for the time being to their main office, which is located at 4845 Lake St. #217 Lake Charles, LA 70605. None of the Ruth Institute staff were ever contacted or received any formal inquiries from Vanco, Card Brands, or Wells Fargo, regarding how the group specifically sponsors "hate, violence, harassment and/or abuse."
Morse made a point to say that what is ultimately driving the SPLC and now Vanco's moves against the nonprofit — even though Vanco markets itself to churches and nonprofit groups on its website — is that the Ruth Institute espouses the historic Christian view of marriage and sexual ethics, a view now considered "anti-LGBT."
Those accusing her of "hate" simply do not want to debate those ideas. Their beliefs are the common heritage of all Christian groups, and like-minded organizations that utilize Vanco's services might want to reconsider, she said.
"The sexual revolution is ultimately irrational, and it can't be made to work," Morse explained.
"If you go around saying that kids don't really need their parents and adults can make any sexual choice that they want and it will all be good because we will contracept away all the problems on one hand or abort away the problems, or the kids will be so resilient that it will all be fine, that's completely irrational. It's completely crazy. And so if you're trying to build a whole society around that, you've got to suppress evidence."
She continued that what the SPLC hate map does is place her group "right next to the guys with white hoods and swastikas," marginalizing her in order to avoid engaging any arguments.
The Ruth Institute has compiled the items some groups have found objectionable on a page its website called "Where's the Hate?"
"Anyone interested can review that material and judge for themselves whether the Ruth Institute belongs on a list with the Ku Klux Klan and neo-Nazis. To the best of our knowledge, no one has ever been inspired to riot, or shoot anyone by our activities," she said.
The Ruth Institute has been listed on the SPLC's "Hate Map" since 2013.
Morse has no plans to keep quiet about this and noted that "the complicity of the media is a big part of the problem."
Many mainstream media outlets regularly cite the SPLC's "Hate Map" as though it comes from a neutral group when in fact the organization is hyper-partisan, Real Clear Politics Washington Bureau Chief Carl M. Cannon decried in March.
The Washington Free Beacon reported Thursday that the SPLC has also become a far-left funding powerhouse and their records show they are pushing millions of dollars to offshore bank accounts as part of its business dealings and the group's top officers are paid lucrative six-figure salaries. Major donors to the SPLC include Apple CEO Tim Cook who recently told his employees that the company would be donating $1 million to the SPLC and would match his employees' donations to the group two to one. JP Morgan Chase has promised to give $500,000 to the SPLC in support of its efforts to track and expose "hate."
Morse concluded that she respects the right of Vanco, Card Brands, and Wells Fargo to conduct their businesses as they see fit since they are private entities.
"We just wish wedding photographers, bakers and florists received the same respect," she said.