Christian Innovators Develop New Technology to Help Disabled People Walk Again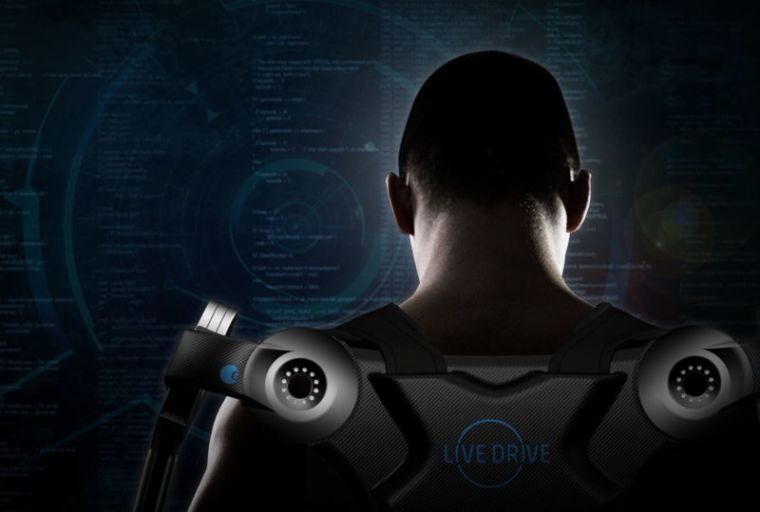 Christian innovators in Canada have developed a new device that will not only revolutionize the robotics industry but also help disabled people walk again.
The Vancouver-based Genesis Robotics, co-founded by Christian entrepreneur Michael Gibney and inventor James Klassen, has developed a direct drive actuator called the LiveDrive, a device that seeks to solve the main problem that has been holding the robotics industry back.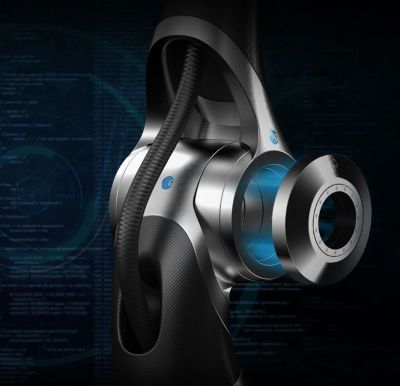 "What they have been waiting for is the direct drive actuator — that's a non-geared electric motor — and that is precisely what we have created," Gibney, the company's president, told The Christian Post in an interview. "Previous direct drive motors have never been able to address the needs of the robotics world, but since ours is over three times stronger than any other direct drive motor out there, we project widespread industry adoption."
"Ours offers the same torque without the gears and without the oil, making it much more precise and easy to maintain," he added. "You don't have that oil to deal with during assembly and routine maintenance."
According to Gibney, Genesis Advanced Technology (parent company of Genesis Robotics), which has registered over a dozen patents in its seven-and-a-half-year history, began with the mission of developing technologies to solve some of the challenges facing the world today. Its patents have spanned a variety of fields including oil and gas, clean energy, human performance and robotics.
"We call ourselves Genesis because God is at the beginning of every invention," Gibney explained. "If we need a solution James and other believers on the team go to pray. Sometimes, God answers in the form of extra insight or perfect timing to point them to the solution. Other times, it's in the form of imagery that he 'reverse engineers,' draws, and hands to the engineers to become the next version of the technology."
"We said from the beginning that we wanted to be called Genesis because it was the book in the Bible where God created light out of darkness," Gibney continued. "Our logo represents that with a background of darkness and the 'G' is the light."
About two-and-a-half years ago, Gibney and the team at Genesis Robotics decided that the company needed to focus on developing one of its technologies and bringing it to market. The company chose to develop the LiveDrive, which spans a range of applications and can be produced in various sizes depending on the application.
"Over the last two-and-a-half years we have raised $28 million and now probably have one of the more disruptive technologies on the Earth — and I don't think that's an exaggeration once you understand it," Gibney said.
Needing to raise funds to help develop the LiveDrive, Gibney sought the help of three of his Christian friends who invested this money to fully fund the LiveDrive's development program.
Those three men are Bruce Johnston, the founder of the JH Ranch in California and the ministry Outback America; Jesse May, the co-founder of the now bought-out military technology firm Chandler/May Inc.; and Reg Allatt, the co-founder of a leading Canadian health and travel insurance provider.
"They are all committed Godly Christians. We wouldn't have even considered otherwise," Gibney said of the three investors. "We had offers from venture capital firms that we turned down. These men, I know their plans. They are committed to using this for God's Kingdom."
Although there are numerous applications that the LiveDrive could be used for, Gibney said the one that's most exciting to the team at Genesis Robotics is how it can be used for health and mobility.
"We chose the LiveDrive because we believed that when we succeeded, we would see people walking with exoskeletons," Gibney said. "If you look at the exoskeletons that are out right now, they are heavy and clunky because of the gearboxes in them, whereas our actuator doesn't need any gears. It's a half-inch thick. It can be slim, lightweight, and low-cost. We are convinced now that we are going to see people getting out of wheelchairs and even dancing with these exoskeletons."
Gibney explained that the LiveDrive can be used in so many ways that it's applicable in about 70 percent of the robotics market.
Beyond that, "it goes from military, to hospitals, to car manufacturers, to packaging companies, running the whole gamut of industries," he said. It could even be used in new applications like helping people who work physically demanding jobs, reducing the strain on their bodies and backs from heavy lifting.
"It would be too hard to manufacture all those things ourselves," he said. "So, we are looking to see if we can find some partners who are willing to make a commitment to it. We have already had three offers."
As many as 45 of the leading robotics and automation companies have engaged with Genesis Robotics to learn about the LiveDrive.
As the company continues to look for partners who will produce the LiveDrive and incorporate it into their robotics products, Gibney said that people can expect to see the LiveDrive out on the market in some capacity within the next few months.
"The idea is that we would eventually like to develop our other inventions but we want to make sure this comes out to life," Gibney said. "We could take the money and run and invest the first offer we get into other technologies we are eager to develop. But because we want to steward this gift from God well, and because it is so disruptive and diverse, applying to 70 percent of the robotics market plus many other industries, we want to make sure that the company we partner with fully realizes the value of this breakthrough."