Christian Legal Group Blasts ABC News for 'Hate Group' Smear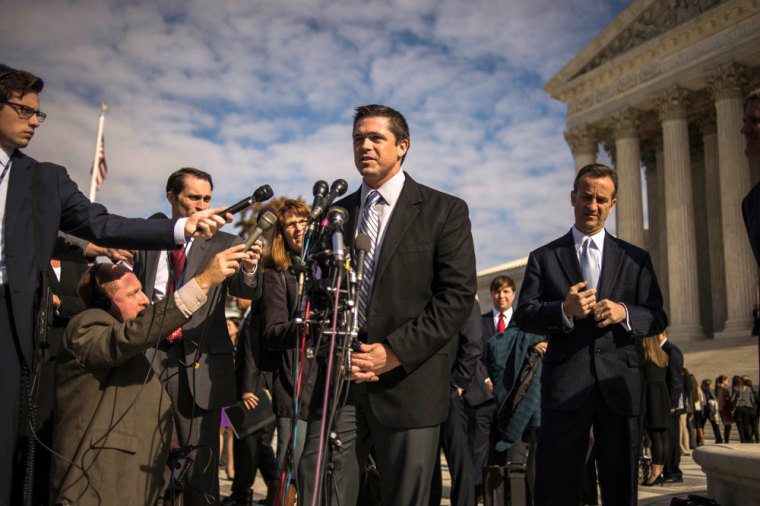 Alliance Defending Freedom is demanding that ABC News retract a "defamatory" story in which it labeled the Christian legal firm a "hate group" while covering a speech by Attorney General Jeff Sessions at an event for the group earlier this week.
"ABC News has committed journalistic malpractice," says ADF Legal Counsel and Director of Communications Kerri Kupec in a statement, accusing the media outlet of abandoning "objectivity in repeating false accusations against ADF made by the ultra-partisan Southern Poverty Law Center."
"Jeff Sessions addresses 'anti-LGBT hate group,' but DOJ won't release his remarks," read the title of the ABC News story, published Wednesday, and it remarked that ADF was designated an "anti-LGBT hate group" by the Southern Poverty Law Center in 2016.
"For ABC News to essentially cut and paste false charges against Alliance Defending Freedom by a radically left-wing, violence-inciting organization like Southern Poverty Law Center is a discredit to ABC News and to the profession," Kupec says. "Southern Poverty Law Center spends its time and money attacking veterans, nuns, Muslims who oppose terrorism, Catholics, evangelicals, and anyone else who dares disagree with its far-left ideology."
Sessions spoke at the ADF Summit on Religious Liberty at the Ritz-Carlton, Laguna Niguel, in Dana Point, California.
"While your clients vary from pastors to nuns to geologists, all of us benefit from your good work — because religious liberty and respect for religion have strengthened this country from the beginning," Sessions told those in attendance. "In fact, it was largely in order to enjoy and protect these rights that this country was settled and founded in the first place, as those in this room especially know."
Sessions noted that in recent years "many Americans have felt that their freedom to practice their faith has been under attack."
"This feeling is understandable. Just last year, a Harvard Law professor publicly urged judges to 'take aggressively liberal positions. … The culture wars are over. They lost; we won. … Taking a hard line is better than trying to accommodate the losers,'" the attorney general added.
Sessions also said, "Since he was elected, President Trump has been an unwavering defender of religious liberty."
ADF added that the ABC News story shows "blatant bias and lack of professionalism."
Kupec states that the group is "one of the most respected and successful Supreme Court advocates in the legal profession, having won seven cases at the high court in the last seven years."
"For the sake of its own integrity, ABC News should issue an apology to Alliance Defending Freedom and retract" the story, Kupec demands.