Christian legal group pushes back against 'false reporting' insinuating it supports lynching gays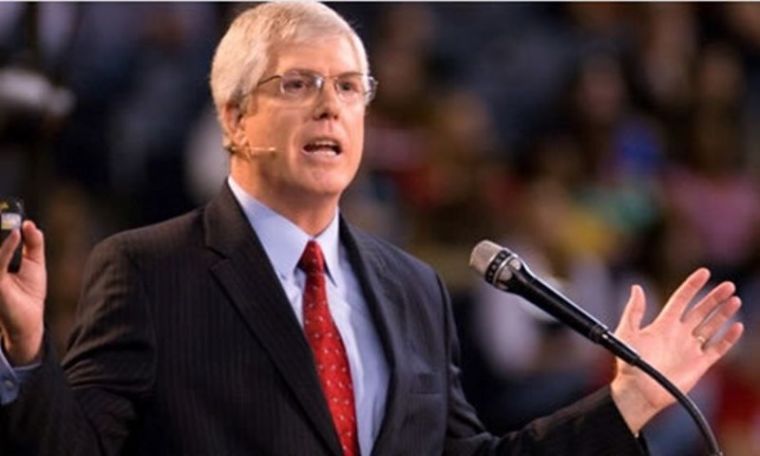 A Christian legal defense group is pushing back against mainstream media coverage of its position on an anti-lynching bill, saying it is now receiving death threats because of the "false reporting."
In an interview with OneNewsNow earlier this week, Mat Staver, who heads the religious liberty firm Liberty Counsel, explained that while no one can or should oppose a bill banning lynching, there were provisions in it that served an ill purpose.
"The old saying is once that camel gets the nose in the tent, you can't stop them from coming the rest of the way in," Staver explained.
"And this would be the first time that you would have in federal law mentioning gender identity and sexual orientation as part of this anti-lynching bill," which would make lynching a federal crime.
Those categories were slipped into the legislation in an amendment in order to go for the proverbial jugular vein of religious freedom at a future time, he said, adding that his organization was talking to lawmakers in the House of Representatives to urge them to strip the bill of that amendment prior to voting.
Reports soon emerged indicating that the group somehow supported removing protections from gays and lesbians from the anti-lynching bill.
"Some media have falsely reported that Liberty Counsel is opposed to banning lynching, or, opposes banning lynching of LGBT people. Such reporting is false, reckless, and offensive" the group said in a Thursday statement.
"In fact, Mat Staver said, 'No one can or should oppose a bill that bans lynching.' We oppose lynching across the board for any person. Period!"
"The bill in question created a list of protected categories, thus limiting the application of the law. Lynching should be prohibited no matter the person's reason for committing this violent crime," Staver said.
"Evangelical group wants gays removed from anti-lynching bill" read the headline from an NBC News report Wednesday. Newsweek's headline read "Evangelical 'Hate Group' Lobbies to Remove LGBT protections from anti-lynching bill."
Both mainstream publications cited the Southern Poverty Law Center's designation of Liberty Counsel as a "hate group" to frame their reporting.
Jonathan Alexandre, an African-American and director of public policy for LC in Washington, D.C., expressed disgust.
"As an African-American, I am likewise outraged over the false narrative that the media is spinning of Liberty Counsel's position here," he said in video posted to YouTube Thursday.
"The systematic torture and abuse of African-Americans throughout history is this country's greatest disgrace. Some politicians and media have tried to use this horrible history to push unrelated political agendas by hijacking a serious issue. Lynching is wrong for all people despite the reason for targeting a victim."
He reiterated: "There is no proper comparison here. And there is no excuse for this false narrative."
The legal group said they have received death threats as a direct result of the misleading narrative that has been furthered in the press. One person, whose identity is being traced, said, "All LC leaders must die."
"The media and those with a political axe to grind must exercise caution when reporting or using social media. False reporting endangers lives," LC's statement concluded.
Liberty Counsel was founded in 1989 and is an international nonprofit, litigation, education, and policy organization that defends religious freedom and the sanctity of life.