Christian Man Gets 10 to 20 Years for Killing Worshiper Inside Church After Argument Over Seats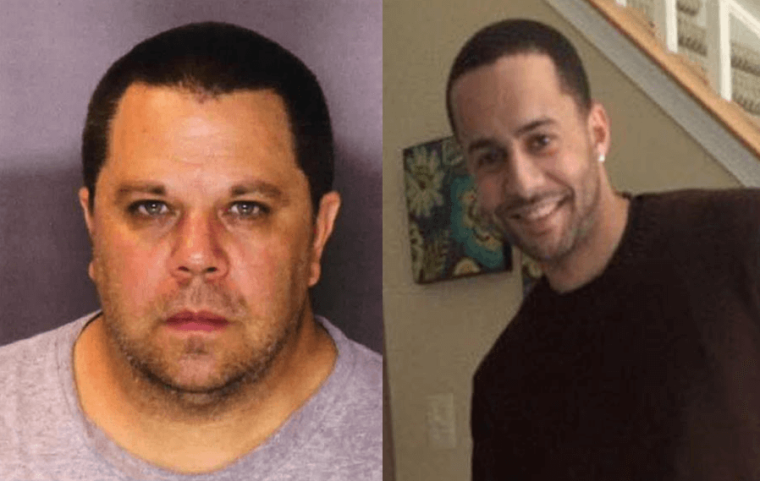 Mark T. Storms, a member of the Keystone Fellowship Church in Montgomeryville, Pennsylvania, who fatally shot a troubled worshiper inside the church following a fight over seats last spring was sentenced to 10 to 20 years in state prison and two years probation Tuesday.
Montgomery County Judge Gary S. Silow said the fatal shooting of the unarmed young worshiper Robert E. Braxton III, 27, of Lower Gwynedd, by Storms inside Keystone Fellowship Church on April 24, 2016, was a "sad, sad situation," after a jury decided that Storms had no legal justification for shooting Braxton.
"There was no justification whatsoever for you to intercede. I believe you're a danger to society," Silow told Storms at his sentencing.
"The fact he was killed by Mr. Storms in a place of worship is almost unbelievable, beyond comprehension," Silow added, pointing to the pain endured by Braxton's family. "This is such a sad, sad situation. It's just a horrible tragedy on so many levels."
Montgomery Township Police and other law enforcement revealed that based upon more than 50 witness interviews, Braxton arrived at the 11 a.m. service at the church last April and was verbally disruptive and agitated.
Michael Hendrie told police that he was about 10 to 15 feet away from the area where the shooting unfolded. He said Braxton walked to a seat and began moving papers out of the way. He said a male who was seated behind him tapped Braxton on the shoulder and appeared to tell him the seats were occupied. Braxton turned around and said: "Why do you have to [expletive] touch me? Don't [expletive] touch me again."
Storms, a member of the church told police that he usually carries his gun as often as he can, including to church. He explained that he was sitting in the rear of the church in the overflow area with his wife and son when he heard the commotion with Braxton.
An usher, he said, first tried to calm Braxton down but Braxton pushed the usher and began making threats by leaning in on them and poking his finger in their faces.
He further explained that when ushers began moving other churchgoers out of the area he walked over to the row in front of Braxton and said: "Sir, can you step outside with me?"
He said Braxton told him, "Don't put your hands on me," and "I don't have to go outside."
He explained that because Braxton was standing in front of him with clenched fists he lifted his shirt and "put my hand on my weapon but did not take it out of the holster."
Storms said he told Braxton, "We really just need you to go outside and talk." Storms said Braxton then punched him in the left side of his face and it stunned him. He said he put his hand up to his face because it felt like it was bleeding. He said Braxton then began to charge at him with both fists clenched and he fired two shots."
Braxton's relatives and friends described him in court Tuesday as a "compassionate, respectful, selfless, caring, loving and spiritual" man who enjoyed sports and had "a million dollar smile."
"Robbie had the greatest smile. When he laughed everyone laughed too. It was so contagious," Braxton's mother, Hilda, said.
She said when she got the call that her son had been shot, she had a difficult time making sense of the news because she knew he was in church.
"I said, 'That's impossible, Robbie's at church,'" Braxton recalled saying.
In tears, Braxton's father, Robert Jr., also told the judge that his son was not himself in church the day he was killed and had simply gone to "his Father's house" to seek comfort for whatever was bothering him.
"That day my son needed love, compassion, grace ... not the end of a 9mm gun," Braxton Jr. said. "My son was a human being, unarmed. Mark had no right to take my son's life."
A number of friends and family members testified that Braxton had graduated from Temple University, purchased his grandfather's home in North Wales, and had a job at Prudential Insurance. He also attended Keystone Fellowship Church every Sunday.
Braxton's father also noted that just a few years earlier, his son and Storms had shared a cabin at a men's retreat.
Storms' lawyer had argued during the trial that he was justified in shooting Braxton because he was acting in self-defense. Storms, the son of a preacher, reportedly trembled and cried throughout Tuesday's hearing. He did not address the court but wrote a letter to the judge ahead of sentencing, saying that he stepped into harm's way in other cases to save or protect others.
"He thinks of himself as a hero who needs to go and put himself in the middle of a dangerous situation," Assistant District Attorney Laura Bradbury said. She said Storms "has a vigilante mind-set."