Christian Men Who Pledge Virginity Struggle With Sexual Temptations, Confusion After Marriage, Says Sociologist
Christian Men Who Pledge Virginity Struggle With Sexual Temptations, Confusion After Marriage, Says Sociologist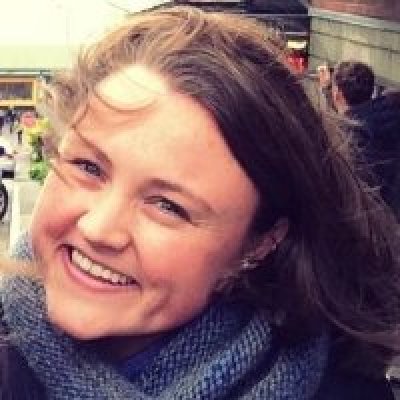 Evangelical men who remain abstinent have a difficult time when it comes to sex after marriage because most lack support within the church to openly discuss their newfound sex lives and oftentimes still deal with confusion and temptations, says Sarah Diefendorf, a Seattle-based sociologist.
In 2008, Diefendorf began going to weekly support group meetings comprised of 15 men affiliated with an unidentified, southwestern megachurch. Each man had pledged to remain a virgin until marriage but once Diefendorf caught up with them in 2012, their support group had disintegrated and many admitted that they still wrestled with establishing a healthy sex life.
Diefendorf asserts Christian men "still struggle with issues like excessive pornography viewing, masturbation. A few of them were worried that they might want to have an affair. They're still struggling with these things, but they no longer have an outlet to work through them …," said Diefendorf in an interview with New Republic.
She added: "The church teaches that sexual activity is a gift from God, and in order to enjoy that gift, it needs to occur only within marriage. Men talked about sexuality as a dichotomy: They believed that sex was sacred, but they also talked about sex as beastly, as something that needed to be controlled. The beastly elements of sex, for them, are things like masturbation, pornography, lust and same-sex desire."
During their time in the support group, men were held accountable through member partners who would text each other to make sure they were on track with maintaining their abstinence.
After marriage, Diefendorf notes that some of the men said they wished they had more guidance from the church, especially from their pastor in trying to navigate their sexuality the same way they had before getting married.
"The church culture assumes that couples become each other's support, regardless of the issue at hand … There's little support in figuring out sexuality in married life, and these men don't know how to talk to their wives about it," said Diefendorf.
Clayton King, an evangelist who rewrote the entire curriculum for True Love Waits, a program intended to make young adults commit to sexual abstinence until marriage, says men need to discuss their concerns with their wives, regardless how uncomfortable it may be.
"When we feel like our wife is unhappy or we're unhappy in our sex lives, we tend to feel awkward and embarrassed because we don't want to make our wife feel bad … it's easier and kind of a short cut to say, 'I wish I had a guy to talk to about it to help me fix it,' but a marriage is not a problem to be fixed, it's a relationship to be enjoyed," said King.
He said after a conversation has taken place between spouses, men should then find counsel in a pastor, support group, or therapist, if needed. But the problem is in men thinking that they need to seek help outside of the marriage first, he explained.
Despite the challenges some of the men from the support group faced, Diefendorf said programs that encourage sexual abstinence can be successful.
"People think that evangelical support groups are just about suppressing men's natural urges, but really they are caring, supportive and safe space that allow men to have a remarkably open and frank discussion about sexual desire," Diefendorf said, according to a report published by the University of Washington.  
"While the whole point of these support groups is to honor sex in marriage, these men have gotten so used to thinking about sex as something negative that they bring those concerns with them to the marriage bed," said Diefendorf.
Diefendorf presented her findings at the 109th annual meeting of the American Sociological Association in San Francisco on Sunday, August 17 and hopes her study will trigger open discussions of sex within the church and how it should be viewed as healthy.
King also agrees that the church "could do a better job of preaching and teaching a more robust and holistic approach to healthy sexuality."
"While it's important to have a strong emphasis on a biblical view of abstinence, it seems like the focus of the evangelical church has been more on premarital sex and not post-marriage so I think church, pastors and ministers of the gospel need to talk about it more openly," said King.