Christian Ministry to Hold Bible Study, Discipleship Camps in Russia Despite Crackdown on Evangelism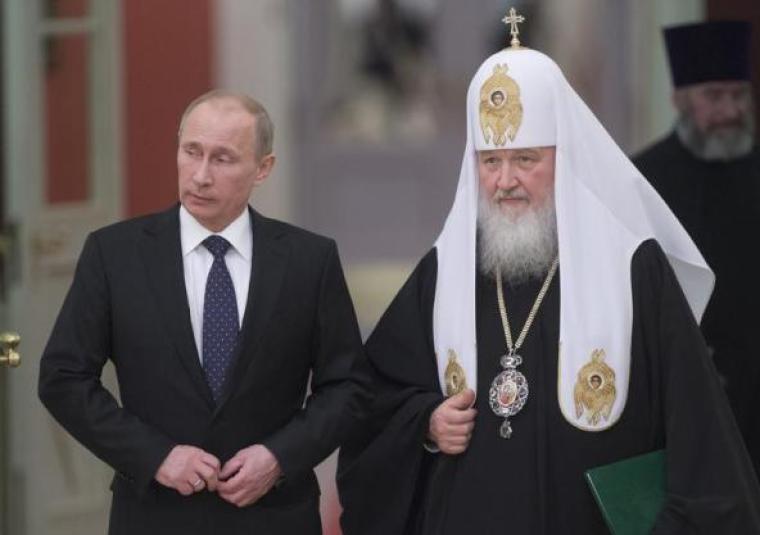 One U.S.-based Christian ministry has said that it will continue its outreach in Russia, offering Bible study and discipleship programs for youths this summer, despite the reported crackdown on religious freedom in the country.
"This summer we have three main projects: One in Rison, one in Moscow, one in St. Petersburg," said Joanna Mangione of the Alaska-based SOAR International, according to an article published in Mission Network News on Tuesday.
"It'll be four weeks in the first location, two weeks in the second location, and one week in the third."
Mangione explained that the camps are focused on "building relationships, teaching life skills, teaching English, teaching the Bible, and living day-in and day-out with the youth."
She said that the Moscow camp will primarily offer Bible studies; the one in St. Petersburg discipleship; and the one in Rison English-learning.
Mangione noted that donations play an important role in helping the ministry continue its work, as well as prayers.
"Prayer for the teams, for the comradery of the teams, for their health, for their strength, [and] for that transition," she said.
"Prayer is a huge thing and so beneficial, and we feel it when we're over there. Some days you'll be completely exhausted and the next day you just feel this burst of energy that you didn't think you'd be able to have anymore, and there's no other explanation."
Although a significant proportion of Russians follow the Orthodox Church tradition, the government of President Vladimir Putin has recently taken numerous steps that have caused great concern for Evangelicals and others.
Putin signed a controversial anti-terrorism law that banned proselytizing and missionary activities last year. Although the measures were supposedly aimed at cracking down on Islamic extremism, it has resulted in Christian and other faith leaders being arrested for sharing their faith.
In April, Russia's Supreme Court decided to ban Jehovah's Witnesses as an "extremist" organization, and confiscated the group's property in the country.
The move sparked deep religious freedom concerns, with Helsinki Commission Chairman Sen. Roger Wicker, R-Miss., stating: "People who practice their faith peacefully should never be in danger of being harassed, fined, or jailed. The court order to seize organization property owned by Jehovah's Witnesses adds insult to injury."
Rachel Denber, deputy Europe and Central Asia director at Human Rights Watch, added that Russia has issued a "a terrible blow to freedom of religion and association."
"Jehovah's Witnesses in Russia are now given the heartrending choice of either abandoning their faith or facing punishment for practicing it," she added.
The U.S. Commission on International and Religious Freedom recently added Russia to its list of worst religious freedom violators in its annual report.
"Russia represents a unique case among the countries in this report — it is the sole state to have not only continually intensified its repression of religious freedom since USCIRF commenced monitoring it, but also to have expanded its repressive policies to the territory of a neighboring state, by means of military invasion and occupation," the report warned.
"Those policies, ranging from administrative harassment to arbitrary imprisonment to extrajudicial killing, are implemented in a fashion that is systematic, ongoing, and egregious," it added, noting that the 2016 anti-terror laws have effectively criminalized all private religious speech not sanctioned by the state.