Christian Missionaries Joining North Korean University Despite Grave Risks
Christian Missionaries Joining North Korean University Despite Grave Risks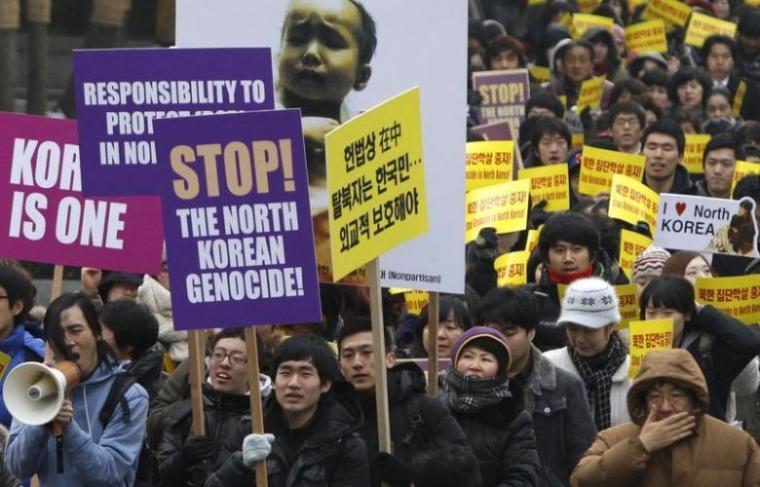 Pyongyang University of Science and Technology in North Korea, from which two professors were recently arrested by authorities, has drawn dozens of U.S. citizens and Christian missionaries despite grave risks.
Kim Hak Song, the latest U.S. Christian imprisoned by the regime of dictator Kim Jong Un, was among those American citizens who chose to teach at PUST. He once apparently said that he was ready to give everything necessary to help the North Korean people with their needs.
"I've committed to devoting my last drop of blood to this work," he said in an online post, according to Reuters, as he was raising money through churches to fund his trip and service to North Korea.
PUST, which was founded by Korean-American evangelical Christian James Kim and spends close to $2 million annually on operating expenses, says that it has 500 undergraduate students and 60 graduate students.
Chancellor and co-founder Chan-mo Park said that despite grave risks for both missionaries and Americans, around 60 U.S. citizens come to the school each semester, though now "there's less than that," he said.
The North Korean government is currently holding four U.S. citizens in jail on various charges, mostly connected to allegations of threats against national security.
The U.S. House Foreign Affairs Committee and other persecution watchdog groups have warned that religious freedom is non-existent in the isolated Pacific nation, with as many as 100,000 people forced to work in back-breaking prison camps.
Groups such as Open Doors USA have continuously ranked the country as the most dangerous place to be a Christian in the world, with believers thrown in prison for simply owning a Bible.
PUST insisted that the arrests of its professors are "not connected in any way" with the university's work and explained that its sole purpose is to help North Korea's future elite gain the skills needed to modernize the nation and engage with the outside world.
PUST, which claims on its website to have the largest community of foreigners in the country, states that its mission is to "pursue excellence in education, with an international outlook, so that its students are diligent in studies, innovative in research and upright in character, bringing illumination to the Korean people and the world."
Reuters noted that although the university does not hide its Christian affiliation, former teachers have said that the faculty do not want to give out any impression that it is carrying out missionary work.
Abraham Kim, executive director of Chicago University Bible Fellowship, which in 2013 donated $30,000 toward PUST's campaign to build a new medical school, said that while the volunteers "can't directly preach the word of God, we can indirectly influence the people there by being good Christians."
Notably, some professors are not religious at all — Will Scott, a research fellow at the University of Michigan who taught software engineering at PUST in 2013 and 2015, said he is an atheist.
"The foreigners would have a service on Sundays for themselves, but wouldn't talk about it around the students or in class," Scott said.
Other former teachers noted that students had little information on the world outside North Korea.
"You see students' minds opening, worldviews expanding, curiosity rising and ethical aspects of life coming into the picture," said one teacher, who chose to remain anonymous.