Christian Mother Asia Bibi on Death Row for Blasphemy Must Be Allowed to See Her Family in Jail, Court Says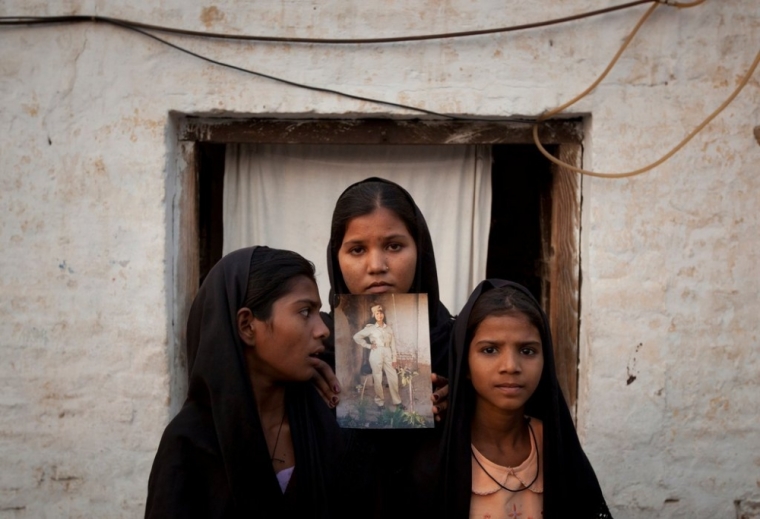 A court in Pakistan has directed jail authorities and government officials not to restrict the father and other close relatives of Asia Bibi, a Christian woman sentenced to death for blasphemy, from meeting her in jail, her lawyer said.
The Lahore High Court in Pakistan's Punjab province gave the order after the blasphemy victim's father, Soran Masih, filed a petition seeking access to his daughter and complaining that police and prison authorities blocked his entry several times since 2012, according to ucanews.com.
"Judge Muhammad Anwar ul Haq issued directives to the jail superintendent of Multan and the Home Department to let Soran Masih and his family members see Asia Bibi," Sardar Mushtaq Gill, Masih's family lawyer, was quoted as saying.
Bibi is being held in the city of Multan, about 180 miles from Lahore, the capital of Punjab.
Last October, the Lahore High Court upheld the death penalty of Bibi.
She was sentenced in 2010 following an incident in 2009 where she was harvesting berries with a group of Muslim women, and was then accused by them of drinking from the same water bowl as them. An argument followed, and those women went to a local cleric and alleged that Bibi had blasphemed against Islam.
Allegations of blasphemy often "stem from the Muslim accuser's desire to take revenge" and to "settle petty, personal disputes," according to the U.K.-based Pakistan's Centre for Legal Aid, Assistance and Settlement, or CLAAS.
Pakistan's blasphemy laws, which are embedded in Sections 295 and 298 of the Pakistan Penal Code, carry death penalty, and yet there is no provision to punish a false accuser or a false witness of blasphemy.
In April, Pope Francis met with and prayed for her family in Rome.
"We are here in Italy to make sure we can be the voice of an innocent woman who has been suffering in jail for six years," Catholic News Agency earlier quoted Bibi's husband, Ashiq Masih, as saying after the brief meeting with the pontiff.
"Since the day Asia Bibi was arrested, our family is totally destroyed. The children cannot survive without their mother. Asia Bibi misses her children, the children miss her," Masih added.