Christian Mother of 3 Kidnapped, Forced to Convert to Islam and Marry Muslim Landlord Who Raped Her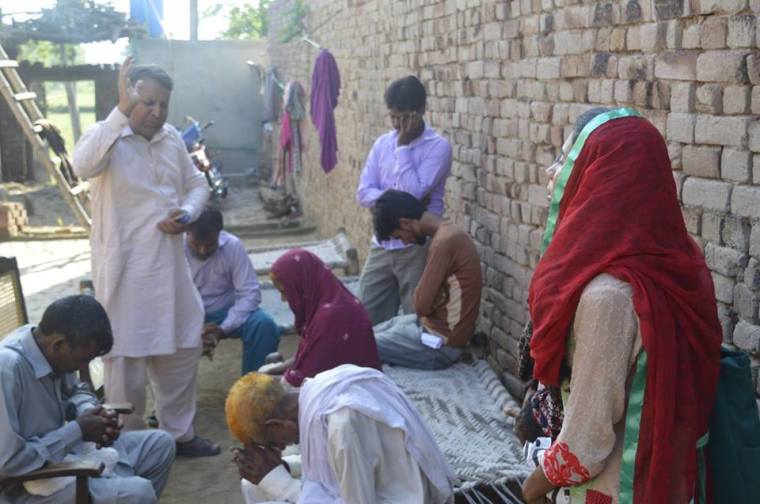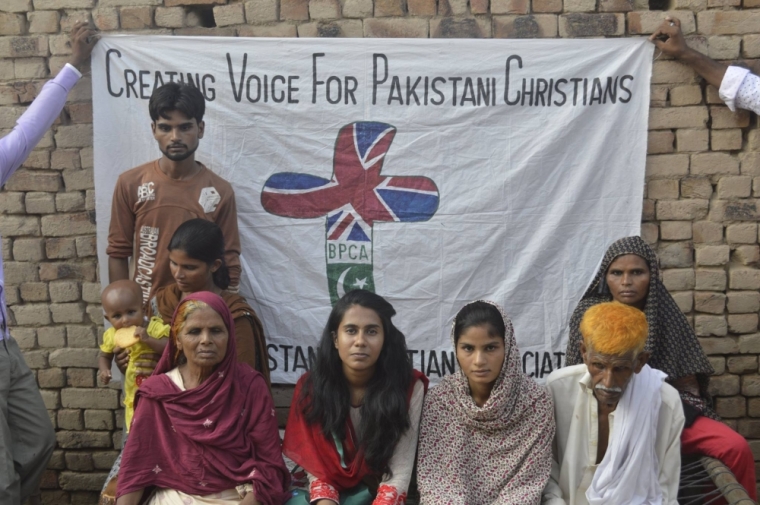 View Photos
A young Pakistani Christian mother of three has been abducted and raped by her 55-year-old Muslim landlord who forced her to convert to Islam and enter into Islamic marriage. Her family has demanded her return.
Fouzia Sadiq, a Christian woman who is believed to be in her mid-20s, was kidnapped last Thursday from a field located in the Pakistani town of Burj Mahalam in the Punjab province by a Muslim landlord named Muhammed Nazir. Nazir tricked Sadiq's father into agreeing to have his family work as bonded labourers on his land with no pay and only the provision of a run-down housing accommodation.
Although details of the abduction have not been made public, early reports state that Sadiq's family was told by Nazir's brother on the day of the abduction that their daughter would be returned.
As their daughter was not returned the next day, the family went to the landlord's house and demanded the return of Sadiq, but were told by Nazir that Sadiq had converted to Islam and entered into a marriage with him.
The British Pakistani Christian Association said the family was told by the landlord their daughter is now "his property" and threatened the family not to say anything or make this a legal issue.
"The pain felt by our sisters in Pakistan wounds the heart of our community," BPCA Chairman Wilson Chowdhry said in a statement issued to the The Christian Post.
"The Latest victim, Fouzia Bibi, was a mother of three yet she may still be forced to remain in the forced Islamic marriage, despite existing legal precedents from Lahore High court which clearly state a 'married Christian woman cannot be remarried to a Muslim even if converted.'"
Chowdhry told CP Sadiq's family attempted to file an information report with the local police department but a senior police officer refused to file the report and now the family is terrified.
"BPCA will be helping the family to find a trusted solicitor to advocate for the family's cause. BPCA is also providing the family with housing and shelter inside of BPCA's safehouse in Pakistan."
"I fear for Fouzia and will pray endlessly for our sister as she has to fight a system set up to undermine Christians," Chowdhry said. "When courts make judgements in these cases more often than not, they forgo the age limit allowing forcible marriages of girls under the legal age of 14, discounting family objections and basing decisions on the testimonies of weeping victims."
Chowdhry also argued that there is very little hope for the family to secure the return of their daughter. Even if Sadiq were to say she was forced to convert and marry Nazir, it's likely that Nazir's word will be believed over Sadiq's. BPCA will also push for the authorities to force Nazir to give up custody of Sadiq during the trial so Sadiq can give an honest testimony without threats from Nazir.
"Victims who claim to be consenting to the marriage and having adopted Islam, when the girls have never been removed from the custody of the assailants and are threatened with violence to them and their families if they dare to speak the truth," Chowdhry asserted. "In such cases the authority of a Muslim man's words significantly outweighs that of Christians, so they have little hope of ever retrieving Fouzia from a life of pain, brutality and debauchery."
An April 2014 report by "Movement of Solidarity and Peace in Pakistan" revealed that over 1,000 girls — 700 of them being Christians — are kidnapped, raped and forced into marriages every year. The abductions and conversions of the girls sometimes lead them to be victims of forced prostitution and other forms of sex trafficking.
"Christian girls — usually between the ages of 12 and 25 — are abducted, converted to Islam, and married to the abductor or third party," according to the report. "The victim's family usually files a First Information Report for abduction or rape with the local police station. The abductor, on behalf of the victim girl, files a counter FIR, accusing the Christian family of harassing the willfully converted and married girl, and for conspiring to convert the girl back to Christianity."
BPCA established a petition calling on the Pakistani government to ensure that religious minority families receive fair and proper investigations into rape and abduction cases. The petition also calls on the British government to encourage Pakistan to provide true justice for religious minority abductees.
"These injustices have been allowed to continue unchecked by a government insouciant to the concerns of their largest minority," Chowdhry stated. "While the west continues to fund Pakistan through large foreign aid subsidies, they make themselves more complicit in the ongoing genocide of minorities living there.
"The BPCA has so often called for a cessation of Britain's foreign aid budget to Pakistan or use of the budget as a lever for change in the poor human rights record of Pakistan. But realpolitick based on intrinsic trade agreements and ostensible ally status of Pakistan in the war against terror have created little appetite in our heartless politicians for such action."