Christian Mother Delivers First All-Girl Quintuplets Born in US Since 1969 in 4 Minutes
Christian Mother Delivers First All-Girl Quintuplets Born in US Since 1969 in 4 Minutes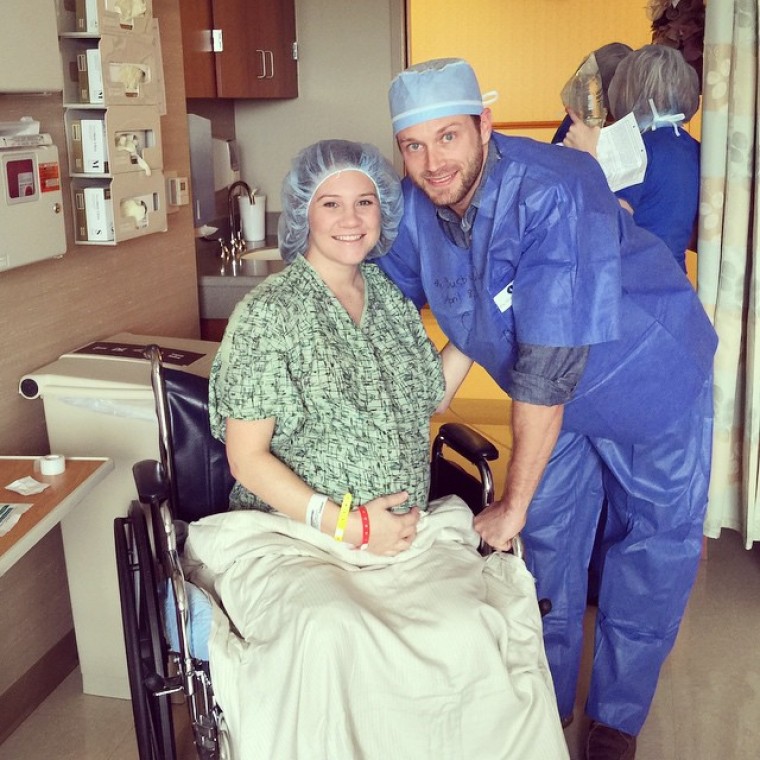 A Christian mother from Houston, Texas, made history last Wednesday when she became the first woman to give birth to a set of all-girl quintuplets in the United States since 1969 and she did it all in 4 minutes.
"We are so thankful and blessed," said the happy mother Danielle Busby who welcomed her five daughters with husband, Adam, on April 8, in a KHOU.com interview. "I honestly give all the credit to my God. I am so thankful for this wonderful hospital and team of people here, they truly all are amazing."
Danielle delivered the quintuplets at The Woman's Hospital of Texas and named them: Oliva Marie, Ava Lane, Hazel Grace, Parker Kate and Riley Paige. They were delivered by cesarean section at 28 weeks and two days.
The quintuplets are a real boon to the Busby family who struggled with infertility issues until 2011 when they were able to conceive via intrauterine insemination and Danielle gave birth to the couple's first daughter, Blayke. The happy mother details her family's fertility struggles on their website itsabuzzworld.
In 2014, the couple decided to expand their family had to turn to IUI again. This time around said Danielle, they placed a lot more trust in God questioning sometimes why they had to struggle with infertility.
"I remember asking Adam one evening, 'WHY?!?! Why must we go through all this again? WHAT is God teaching US this time?! WHAT are we supposed to LEARN this time around?!'" wrote Danielle.
"One of the questions I asked God was 'What is it this time … what do you want from me?' So many questions that I know I will never have the answer too [sic]… but sometimes you just have to express those emotions and cry out to God," she continued.
Eventually the couple learned that Danielle was pregnant. First, they saw just one baby on an ultrasound they a later one revealed the couple were expecting four. Two weeks later the number was up to five — they were expecting quintuplets.
One egg sac had split and become two, leaving them with three individual girls and a set of identical twins. Danielle was able to carry the five baby girls to 28 weeks, which allowed them the best possible outcome for survival. Her doctors credited her physical health and positive attitude with giving the babies a good start in life.
"Danielle is a trooper, and her positive attitude shined through the pregnancy and the delivery," Dr. Alexander Reiter told KHOU.
Danielle explained on her blog that because there are many women who struggle with infertility, she wanted to make sure she shared that part of her story as well.
"As challenging as our infertility journey has been and as challenging as our future will be…I would not change anything about it. God knows our hearts and knows our needs and He will always be there to provide for us. Do not ever give up on God. … YOU NEVER know how many blessing(s) will come your way."