Christian NFL Star Russell Wilson and Ciara Get Married in English Castle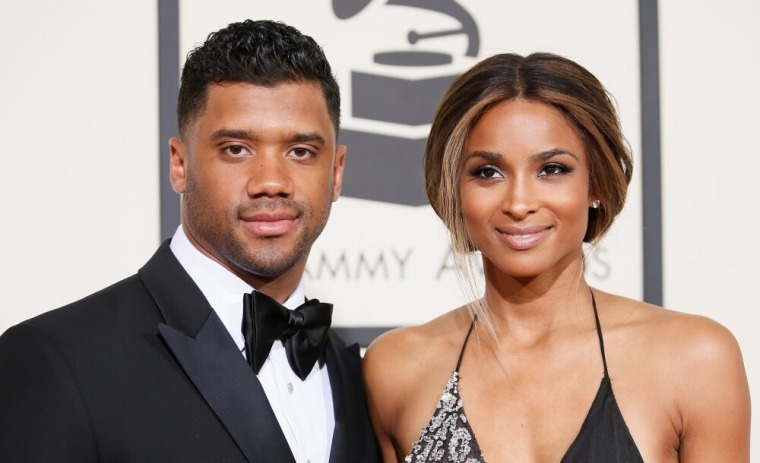 Prominent Christian NFL Star Russell Wilson and R&B singer Ciara are now Mr. and Mrs. Wilson after tying the knot in England on Wednesday.
A source told Us Weekly that the popular celebrity couple got married in front of about 100 close friends and family at Peckforton Castle in Cheshire, England.
After the wedding, both Russell and Ciara, whose maiden name is Harris, posted the same photo to their Instagram accounts along with the caption "We are The Wilsons!"
The Instagram photo appears to show the 27-year-old Seattle Seahawks quarterback taking his 30-year-old bride's left hand as they walked back up the aisle.
Ciara was accompanied by six bridesmaids, including actress La La Anthony, Kelly Rowland of Destiny's Child fame and tennis star Serena Williams, according to Us Weekly's source.
An inside source told E! News that Ciara wore a white lacy custom Roberto Cavalli wedding dress designed by the company's creative director Peter Dundas.
"Both of them were extremely nervous," the source said.
The source added that the "heartfelt" ceremony was headed by a pastor, who said a few "enlightening" remarks that incorporated the couple's love for God. During the ceremony, the couple was able to take a minute to speak to each other from the heart.
Ciara's 2-year-old son, Future, who is fathered by the rapper known as "Future," stood by his mother and new step-dad throughout the ceremony, the source disclosed.
The ceremony concluded with the couples saying "I do" and sharing a "very passionate" kiss.
"It was not a quick kiss. They were locked," the source asserted. "Everyone got so excited. [There] was not a dry eye in the room."
Since the couple got married in England, they still need to legally tie the knot in the United States. But E! News reports that the couple has already applied for a marriage license in King County, Washington.
The couple gained notoriety among Christians when Russell, a devout Christian, revealed last July in an interview with The Rock Church in San Diego that he and Ciara were remaining celibate and building their relationship "Jesus' way."
In September, Ciara, who sang the song "Love Sex Magic" featuring Justin Timberlake, told E! News that she found Wilson's idea of celibacy "cool."
"It's a healthy conversation we all get to have as adults," she said at the time. "I'm not sweating it at all."
After dating for nearly a year, Wilson proposed to Ciara in March during their trip to an island resort off the coast of east Africa.
According to Us Weekly, the soon-to-be married couple had their rehearsal dinner in England on Tuesday.
Leading up to the wedding, concerning headlines surrounded the couple after TMZ reported that Ciara filed legal documents in her defamation case against her son's father, Future, claiming that she was worried he was going to try and kill Wilson. She reportedly cited troubling lyrics in one of his recent songs and a tweet in which he posted pistols next to footballs in an alleged reference to Wilson.