Christian charity sues Washington state for right to hire only people who follow biblical beliefs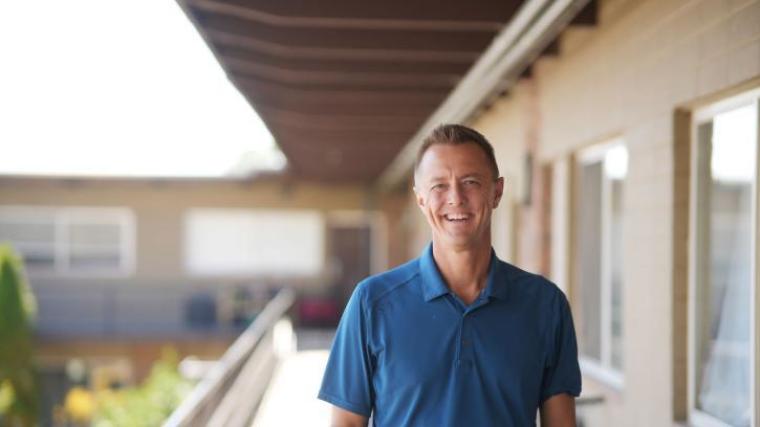 A Christian homeless shelter filed a federal lawsuit against Washington state officials alleging that its First Amendment rights to hire "likeminded" individuals who share their biblical mission about only hiring those who practice sexual purity in marriage has been violated. 
From serving meals to providing shelter to those in need and medical and recovery resources, Yakima Union Gospel Mission aims to serve anyone with its Christian-based services. However, the organization only hires people who share and live out its religious beliefs.  
Specifically, the organization hires only those who support its biblical mission of "spreading the gospel of Jesus Christ through its homeless shelter, addiction-recovery programs, outreach efforts, meal services, and health clinics for the Yakima community." 
Represented by the Alliance Defending Freedom, the YUGM filed a civil rights lawsuit last Thursday against Washington Attorney General Robert Ferguson, Washington State Human Rights Commission Executive Director Andreta Armstrong and two commissioners of the Human Rights Commission. 
The lawsuit objects to the Washington Law Against Discrimination, which prohibits sexual orientation discrimination in employment and argues that the defendants "view the Mission's Christian behavior requirement on marriage and sexuality as unlawful sexual orientation discrimination under the WLAD."
The organization only hires employees who "abstain from any sexual conduct outside of biblical marriage between one man and one woman — in order to properly live out and represent a Christian lifestyle and to not undermine the Mission's religious message."
ADF, which has won several U.S. Supreme Court cases in recent years, argues that the Washington Supreme Court "reinterpreted state law to prohibit religious organizations, like the mission, from only hiring individuals who share its religious beliefs."
"The WLAD used to protect the Mission by exempting religious nonprofit organizations from its provisions, but the Washington Supreme Court recently gutted the religious employer exemption, reducing it to the 'ministerial exception,'" the filing reads. 
"Although the United States Supreme Court did not review the case [of a Seattle-based Christian charity] because of its interlocutory posture, Justices Alito and Thomas noted that the 'Washington Supreme Court's decision may warrant [the U.S. Supreme Court's] review in the future' because the 'Washington Supreme Court's decision to narrowly construe [Washington's] religious exemption' may 'have created a conflict with the Federal Constitution.'"
State officials have allegedly "[threatened] the mission with significant penalties for using its religiously based hiring practices."
"Courts have consistently recognized that the government will undermine a religious organization's purpose if it forces the organization to hire those who do not subscribe to the group's beliefs," ADF Legal Counsel Jake Reed said in a statement. 
"The Yakima Union Gospel Mission is doing important ministry outreach in Washington state and we urge the court to uphold its freedom to carry out its calling through its staff of likeminded people of faith."
ADF Senior Counsel Ryan Tucker, the director of the ADF Center for Christian Ministries, said that "the First Amendment allows religious organizations the freedom to hire those who share and live out their beliefs without being punished by the government." 
"Yakima Union Gospel Mission now faces substantial penalties under Washington state law for simply engaging in its constitutionally protected freedom to hire fellow believers who share the mission's calling to spread the gospel and care for vulnerable people in the Yakima community," he added in a statement. 
"YUGM provided a total of 30,167 nights of shelter to 881 different adults and 3,592 nights of shelter to children from July 1, 2021, to June 30, 2022," according to the lawsuit. 
The charity's Good News Café, which provides three free meals daily to the public and shelter guests, served 141,629 free meals in that same timeframe. 
YUGM's New Life Program also helps those recovering from drug and alcohol addictions and homelessness through its faith-based residential community.
In 2021, Seattle's Union Gospel Mission petitioned the U.S. Supreme Court to hear its case after the Washington Supreme Court overturned a lower court ruling in its favor in regard to its refusal to hire a man in a same-sex relationship. The court voted last May not to hear the case. 
Last November, ADF helped secure a legal settlement in favor of a Wyoming Christian shelter so that it can continue to hire only Christians who share its religious beliefs.