Christian-Owned Movie Theater Receives 'Burn Down' Threats Amid 'Beauty and the Beast' Ban Over 'Gay Moment'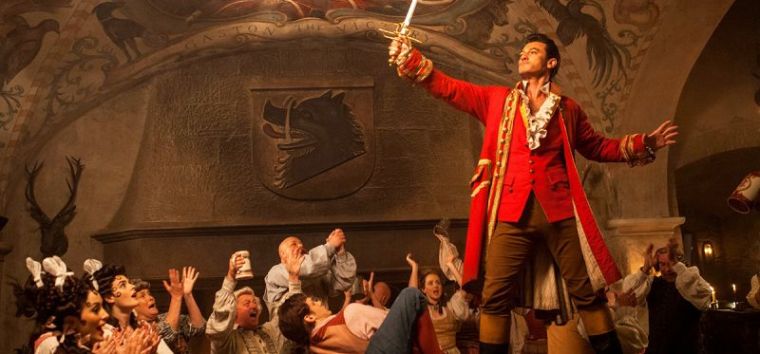 A Christian-owned drive-in movie theater in Alabama has been receiving threats from people who say they want to "burn it down" after announcing that it won't be showing "Beauty and the Beast" because of the Disney film's "gay moment."
"There have been quite a few people who've made some nasty, ugly comments. Some have wished our drive in would burn down," Carol Laney, the owner, told Premier about the responses she has been receiving.
The controversy stems from "Beauty and the Beast" Director Bill Condon announcing that Josh Gad, who portrays LeFou, the sidekick to the film's villain Gaston, "breaks new ground when it comes to LGBT visibility," and that fans can look forward to an "exclusively gay moment" in the live-action retelling.
Henagar Drive-In Theatre in DeKalb County argued, however, that if one "can't sit through a movie with God or Jesus sitting by me then we have no business showing it."
The cinema further explained that they "needed to make a stand."
"We all make choices and I am making mine. ... I know there will be some that do not agree with this decision. That's fine. We are first and foremost Christians. We will not compromise on what the Bible teaches," the owners added.
"We will continue to show family oriented films so you can feel free to come watch wholesome movies without worrying about sex, nudity, homosexuality and foul language."
Laney revealed in the latest interview that she had initially been excited to show "Beauty and the Beast," but changed her mind after learning about the inclusion of an openly gay character.
Despite the hate mail she has been receiving, Laney insisted that she has no regrets over the decision.
"God's going to bless us," the owner said. "When you're doing his will you have got to trust and have faith in God and he will take care of you."
Gad himself has responded to the controversy by suggesting that people are "fearful of what they don't understand," adding that the film's message is "one of inclusiveness."
"There is so much fear out there of that which we don't understand that which we don't know," he said.
Some Christians have disagreed with the drive-in owners' decision. Writer and speaker Luke Aylen argued on the Premier Christianity Blog that many other films also go against conservative teachings, but are not banned.
"I struggle to think of mainstream films that portray heterosexual relationships in a biblical way yet we don't hesitate to curl up and watch the complete series of "Bridget Jones Diary" or tune into 'Eastenders,'" Aylen argued.
"To draw the line at a gay character is absurd."
Others, such as the Rev. Franklin Graham, president of the Billy Graham Evangelistic Association, hailed the owners of the drive-in theater, however.
"I wish more businesses would have this kind of character to take a stand for what is right. God bless them. Let them know in the comments below that you support their decision," Graham said on Facebook last week.