Christian Pastor's Home, Church Burned Down in Southern India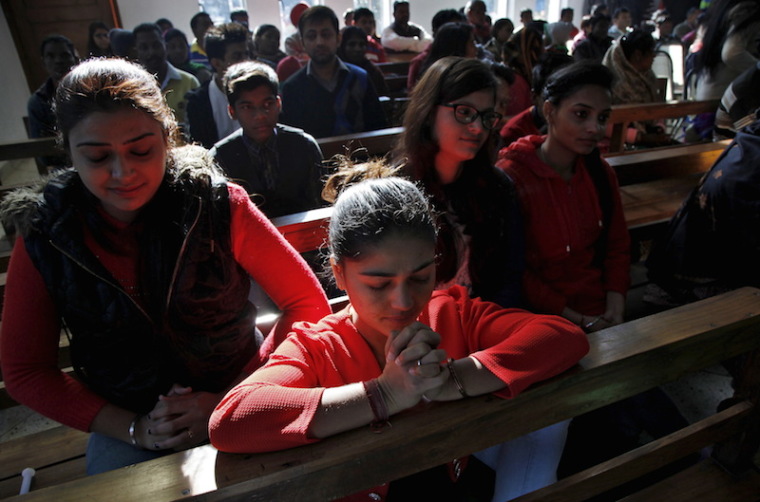 Hindu nationalists in southern India burned down a church and the home of its pastor after some high "caste" Hindus converted to Christianity and joined the church.
Pastor John Muller and his pregnant wife found their church building and adjoining home in Attipattu village in Tamil Nadu state's Cuddalore District burnt down after they came home from a nearby store, according to Morning Star News.
"Recently, some villagers belonging to Vanniyar, a caste-based Hindu sect, came to Christ," Pastor Muller was quoted as saying. "The same caste group opposes conversions in the village because they treat Christianity as a religion of lower castes. They don't want anyone from Vanniyar to convert to Christianity."
The pastor had been threatened by five people three days earlier. "They said, 'Don't stay here – get out of this area, or we will see your end,'" he said.
About 40 families attend the worship services at the church. Police had made no arrests at press time.
"We lost everything. My wife is 26 weeks pregnant. We are expecting our first child. We are homeless. A kind believer is letting us rest in his house during nights for now."
The incident took place on May 3. Mainstream media in India generally report only on incidents of mass violence against Christians rather than smaller incidents of violence against Christians. Anti-Christian attacks are more often reported by faith-based groups and media.
A recent report by the All India Christian Council revealed that violent attacks on the Christian minority in India are increasing at an alarming rate, as the emboldened members of groups close to the governing Hindu nationalist Bharatiya Janata Party seek to create a "Hindu nation."
The report said attacks against Christians increased by about 20 percent in 2016, and physical violence against Christians was up by as much as 40 percent. A fresh attack is being reported every 40 hours, it added.
"The attacks have become severe and more frequent. Incidents used to be confined to a few states. Now the violence has spread to 23 states," the report noted, pointing out that the sharpest rise has been recorded in the northern Uttar Pradesh state and the southern state of Telangana.
Attacks on Christians have been on the rise since the BJP won the national election in 2014.
The BJP believes in and propagates the Hindutva ideology, which envisions an India where Hindus and the Hindu culture will dominate. The BJP is believed to be the political wing of the chief Hindu nationalist group Rashtriya Swayamsevak Sangh.
In March, more than 100 members of U.S. Congress wrote a letter to India's interior minister, urging him to allow U.S.-based Christian child sponsorship organization Compassion International to continue its work in that country. The charity recently ended its programs in India amid an ongoing crackdown by the BJP government on nonprofits that receive foreign funds.
The Indian government's treatment of Compassion International has "caused serious concern within the U.S Congress," said the letter addressed to India's Home Minister Rajnath Singh.
The Indian government alleges that Compassion was funding religious conversions.