Garissa University Reopens 9 Months After Islamists Slaughtered 150 Christian Students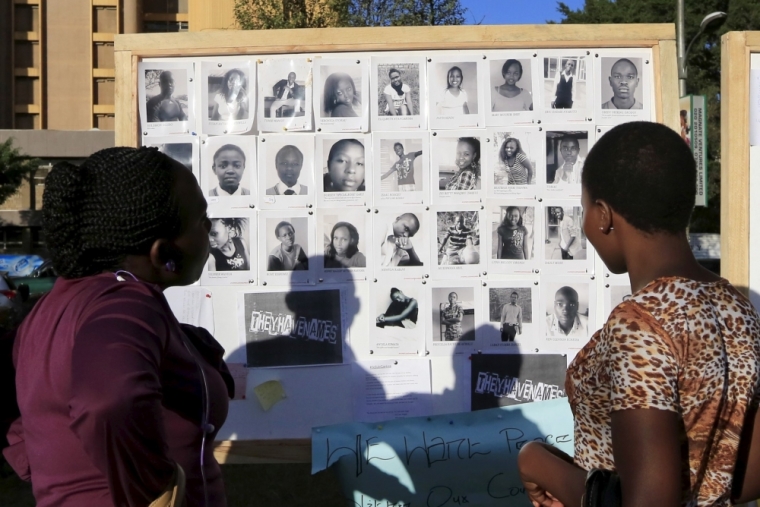 Garissa University College in Kenya, which suffered a mass terror attack resulting in the deaths of close to 150 Christian students, has officially reopened nine months later.
BBC News reported that staff and students are expected back on campus next week, as the college and indeed the entire country hopes to continue on the path to recovery.
The terror attack on April 2, 2015, was carried out by militants from Somalia's al-Shabaab extremist organization, in which gunmen stormed the college, held it hostage for more than 10 hours, and separated Christian from Muslim students. As many as 148 people were dead at the end, mainly Christian students.
Roman Catholic Bishop Joseph Alessandro of the Garissa Diocese praised the reopening of the college, though noted it is mainly Muslims that will be returning.
Close to 650 of the students who survived the attack transferred over to a sister campus in Eldoret, western Kenya, to continue their education, and are not expected to return to Garissa, university officials have said.
As part of new security measures, a police post has been set up on campus, while the Kenyan military continues its long campaign along with the African Union to drive out al-Shabaab from the region.
Kenya's Christians have been looking to remember the victims but also move forward from the tragedy. One Christian educator from Garissa, who lost her husband in a separate attack by a Muslim mob, said that the very first thing she did was ask God to show forgiveness.
The woman, identified by the name Gladys, told persecution watchdog group Open Doors in November that praying to God to forgive those who killed her husband "was tough, it was not easy."
"But one thing I had to allow myself to do, I had to allow God to deal with me in pain. The thing that I felt reaching out to me was love. And love these people who had done this. I tried very hard to think about this in my mind, but my heart was leading totally toward love," she added.
Back in December, Garissa Bishop, His Exc. Mgr. Joseph Alexander, praised an incident in which a group of Muslims risked their lives to save fellow Christian bus passengers in another al-Shabaab attack.
A group of militants had attacked a bus near the northeastern village of El Wak with the intention of separating Muslims from the Christians, much like what happened in April's Garissa slaughter, but this time a number of the Muslims stood up to the gunmen and told them "to kill them together or leave them alone."
Passengers said that some of the Muslims also gave the Christian women their hijabs, and helped others hide behind luggage.
"It is a very good thing; a concrete sign that Kenyan Muslims are against violence," the Garissa bishop said.
"The Shabaab now know that they do not have the support of the Muslim community," Alexander added. "We hope that we continue in this direction, because a year ago there was a similar attack that caused a massacre."
Although two people were killed and three others were injured in the attack, Kenyan officials said that the gesture by the Muslim passengers prevented a larger death count.