Christian Photographer Can't Be Forced to Work Gay Weddings, Wis. Court Rules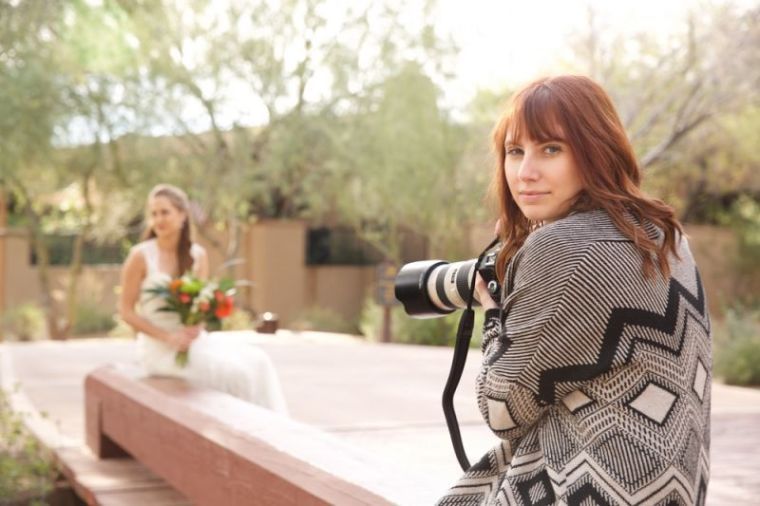 A Wisconsin court has ruled that evangelical Christian photographer Amy Lawson is exempt from a local ordinance in Madison that would have forced her to work gay weddings, because she does not have a physical storefront.
Alliance Defending Freedom, which earlier in August said that it was expecting the court to issue such a preliminary injunction in the case, revealed that Dane County Circuit Court issued the order on Wednesday, confirming that Lawson is not subject to a city and state "sexual orientation" and "political affiliation" ordinance.
ADF Digital Content Specialist Sarah Kramer noted that Lawson's lack of a physical storefront has made her exempt from the ordinance.
"That means she has the freedom to use her talents to promote and celebrate events that are consistent with her beliefs and to decline to use her talents to promote and celebrate events that are not," Kramer stated.
"This is an important victory for anyone who values artistic freedom! And creative professionals without a storefront in Madison and all throughout Wisconsin can breathe a sigh of relief. They still have the freedom to make decisions about which ideas they will use their artistic expression to promote."
Lawson, 25, said in a statement in 2016 on her website that she could not work same-sex weddings because it goes against her beliefs.
The photographer later removed the statement after reading up on how Christian business owners can face crippling fines for refusing to serve same-sex weddings.
Lawson took a proactive step and filed a pre-enforcement challenge to the laws, at the same time halting her business until a court order was issued on the case.
"Amy is happy to take photographs of anyone; she simply objects to being forced to participate in events, or promote messages or causes, that she can't support," ADF Senior Counsel Jonathan Scruggs said at the time. "Photography and writing are quintessential examples of protected artistic expression and free speech."
Scruggs said in a separate statement on Wednesday that government officials need to allow professionals in the city and the state to make their own decisions on which ideas they promote.
"The court's orders bring this case to a close, and we are pleased that Amy and many other artists in Madison and throughout the state can pursue their work without fear of government censorship," he said.
ADF noted that Lawson is now free to return to taking wedding photos and promoting her beliefs on her blog.
The legal group said that it is still working on a variety of other religious freedom cases that concern anti-discrimination laws, however.
"The government should never have the power to tell creative professionals what they must promote with their talents and speech," Kramer stated.