Christian photographer continues legal fight against law that may force him to work gay weddings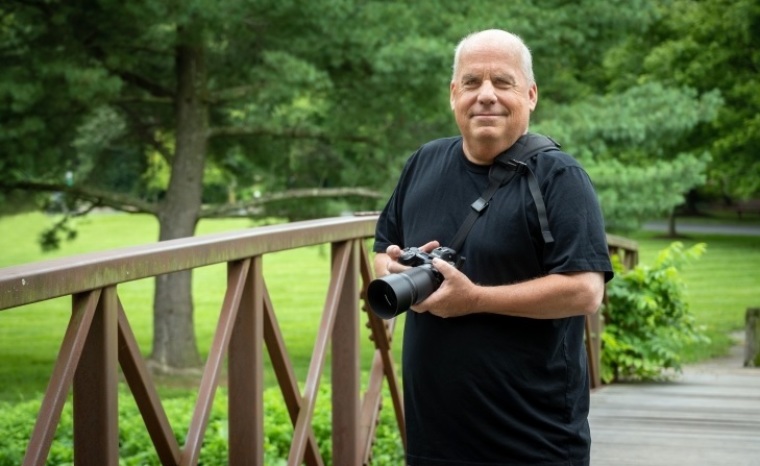 A photographer suing Virginia over a law that would force him to service same-sex weddings despite religious objections is continuing his legal battle after a district court dismissed his complaint.
The Alliance Defending Freedom filed an appeal on Wednesday on behalf of Robert Updegrove of Bob Updegrove Photography in Updegrove v. Herring.
At issue is the Virginia Values Act, a law that took effect last July that expanded state anti-discrimination rules to include sexual orientation and gender identity.
The law has been the subject of litigation from those who believe that, among other things, it unlawfully violates the religious liberty of business owners who seek to conduct their business in accordance with their religious beliefs in traditional marriage. 
According to legal filings, Updegrove seeks to conduct his custom photography business for engagement sessions and wedding ceremonies "celebrating the union of one man and one woman" and "evaluates every wedding photography request he receives to determine whether he can fulfill that request consistent with his artistic judgment and religious beliefs."
ADF Senior Counsel Jonathan Scruggs said in a statement released Thursday that he believes artists like Updegrove "should be free to choose the messages they promote."
"But because of the state's interpretation of its law, photographers like Bob face an impossible choice: violate the law and risk bankruptcy, promote views against their faith, or close down," stated Scruggs.
"Bob and other artists deserve to have clarity on how this law affects their business. Free speech is too important, and the First Amendment protects everyone, no matter what side of an issue a person lands on."
In late March, U.S. District Court Judge Claude M. Hilton ruled against Updegrove, arguing in part that the photographer lacked standing since the act "has never been enforced against" him "or any other person."
"In the almost nine months since the statute became effective, no complaint has been filed under the statute," wrote Hilton, an Reagan appointee.  
"No case or controversy exists when a person expresses a desire to change his previously compliant conduct to violate a new statute that no person, government or otherwise, has ever sought to enforce." 
Formerly Senate Bill 868, the Virginia Values Act was sponsored by Democratic Sen. Adam Ebbin and signed into law by Democratic Gov. Ralph Northam in April 2020.
In a statement last year, Northam said the law "sends a strong, clear message" that "Virginia is a place where all people are welcome to live, work, visit, and raise a family."
"We are building an inclusive Commonwealth where there is opportunity for everyone, and everyone is treated fairly," stated the governor at the time.
"No longer will LGBTQ Virginians have to fear being fired, evicted, or denied service in public places because of who they are."
Virginia's Virginia Values Act became the subject of multiple lawsuits, including ministry groups that took issue with the lack of religious exemptions for the act's measures.
Last October, a group of churches and Christian private schools sued the state. They claimed the law forced them to "hire employees who do not share and follow their beliefs on biblical marriage, sexuality, and gender," "prohibit the Ministries from terminating employees who oppose their missions and convictions," and "make the Ministries use their facilities in a way that contradicts biblical teachings on sexuality, marriage, and gender."
"SB 868 puts the Ministries in an impossible position: they must either abandon the religious convictions they were founded upon, or be ready to face investigations, an onerous administrative process, fines up to $100,000 for each violation, unlimited compensatory and punitive damages and attorney-fee awards, and court orders forcing them to engage in actions that would violate their consciences," stated the complaint in part.
Similar lawsuits have been filed in other states. 
Last August, a federal judge appointed by former President Donald Trump in Kentucky ruled that the city of Louisville cannot require a Christian photographer to work same-sex weddings because the "Constitution does not require a choice between gay rights and freedom of speech."