Christian Politician and Sons Allegedly Bilked 300 Believers Out of $18 Million Using End-Times Fear of 'Mystery Babylon'
Larry Bates, Who Victims Said They Believed Was a Man of God, Failed to Fulfill Orders for Gold and Silver Coins
A former Tennessee state legislator and his two sons have been charged with multiple counts of wire fraud for allegedly conning more than 300 Christians into buying gold and silver through their financial consulting company, and did so by convincing victims they needed to guard themselves against "mystery Babylon," a reference to the End Times.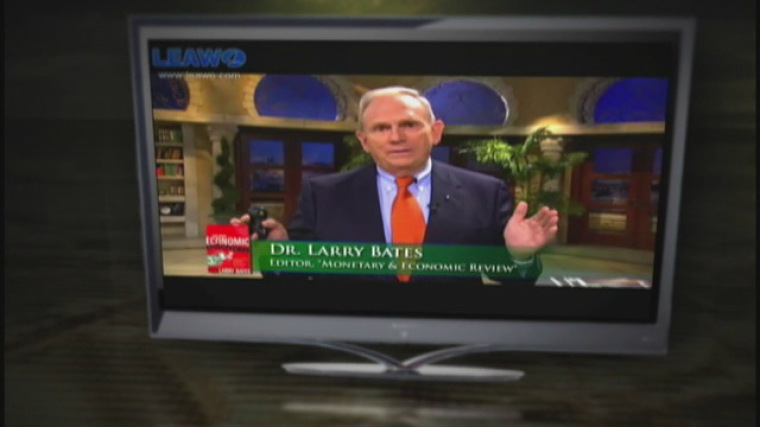 Larry Bates and his sons, Charles "Chuck" Bates and Robert Bates, were indicted this week in Memphis, Tennessee, for using their financial company, First American Monetary Consultants, to sell gold and silver coins and other rare metals to mostly Christian and elderly customers.
According to the FBI and the U.S. Department of Justice, the men, who presented themselves as knowledgeable Christian financial and political advisors, got away with taking people's money and failing to deliver the promised goods for more than 12 years. The Bates' alleged victims span numerous states, including Texas, Alabama, Kansas, Vermont, Oklahoma, Missouri, Florida, and Massachusetts.
"As the indictment alleges, the defendants defrauded unsuspecting victims of more than $18 million by promising to purchase gold and silver coins on their behalf," U.S. Attorney Edward L. Stanton III said in a Wednesday press release. "Unfortunately, hundreds of these victims never received the coins they purchased. Instead, their money was used by the defendants to fund lofty salaries and exorbitant lifestyles." Some of that funding might have also gone to Bates' numerous properties, including a three-story multimillion-dollar mansion with an elevator.
Ironically, Bates reportedly used to chair the Committee on Banking and Commerce during his time in Tennessee's House of Representatives, which was from 1971 to 1976. In one 2010 video pitch for an upcoming book, Bates touts his expertise by stating, "As a former bank CEO, I have literally created millions of dollars out of thin air with the stroke of my pen and I charged interest on that which I created out of nothing."
According to the indictment, the Bates trio used their broadcast company, Information Radio Network, "as a means of advertising, promoting, and soliciting the sale or purchase of gold and silver to and from individuals nationwide," according to the FBI and the DOJ. Bates claimed after a 2008 merger with U.S.A. Radio Network that IRN was "one of the largest radio news networks in America, and the largest Internet radio news product on the market."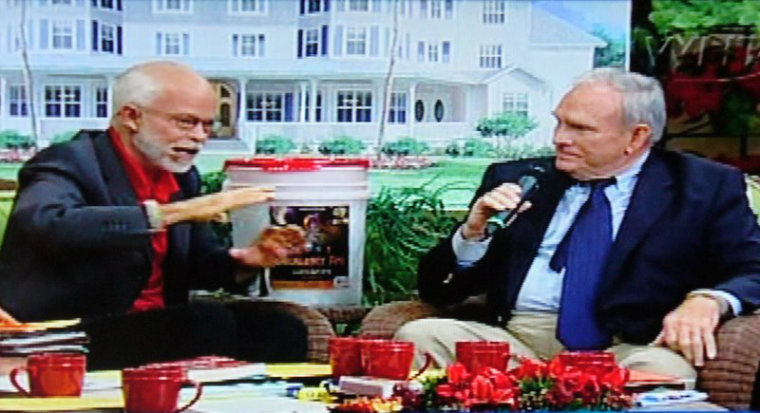 Pivotal to their alleged scam was convincing IRN listeners, potential customers, that it was vital to shield themselves from impending economic, political and religious upheaval, a period Larry Bates referred to as mystery Babylon.
The phrase mystery Babylon appears in Revealtion, the final book of the Bible. In Revelation 17:5, an apocalyptic picture is painted with the description of a woman: "And on her forehead was written a name of mystery: 'Babylon the great, mother of prostitutes and of earth's abominations.'"
While there are numerous theories as to the identity of mystery Babylon — whether the Bible text is describing a person, place or system, for example — Larry Bates taught his viewers, listeners and readers that it was a "demonic blend of the world system of economics, politics and religion," as he states in one of his dozens of videos promoting himself and his books.
Whether Bates, who presented himself as a "man of God," truly believed his End-Times theories, or used it to finance his companies, as the government alleges, he and his sons convinced enough of their IRN listeners they needed to buy gold and silver from them to forestall against a future economic collapse.
In addition to his numerous videos about the pending political, economic and religious crisis in the United States, the elder Bates also wrote two books about the subject, titled The New Economic Disorder: Strategies for Weathering Any Crisis While Keeping Your Finances Intact and A Nation in Crisis--The Meltdown of Money, Government and Religion: How to Prepare for the Coming Collapse. Bates also published and edited the magazine Monetary and Economic Review.
The former politician also enjoyed airtime on Christian programs like Jim Bakker's and Sid Roth's television shows. Roth introduced Bates in one 2012 episode of his "It's Supernatural" show as "a strong Christian" who he believed "has been given ... wisdom from God what to do in these times."
"I don't know how he can call himself a Christian when he's stealing from people," one victim from Wyoming who lost his life's savings said in one news report.
Before the indictments this week, there were dozens of financial complaints lodged against Bates' First American Monetary Consultants company and as well as an $80 million class action lawsuit.
In addition to being charged with multiple counts of mail and wire fraud, the Bates were also charged with conspiracy to commit mail and wire fraud. The men face up to 20 years in prison and up to $1 million in fines if convicted.
Watch a 2013 news report on Bates' questionable financial practices: