'Pay for Prayer' Website Shut Down; Owner Ordered to Repay Consumers $7.7 Million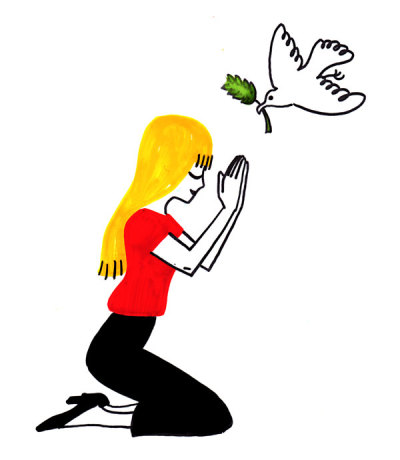 Washington's attorney general announced this week that the state will be shutting down the controversial pay-for-prayer website, Christian Prayer Center, with the site's organizer being ordered to pay up to $7.75 million in restitution fees.
Attorney General Bob Ferguson announced Wednesday that Seattle businessman Benjamin Rogovy would be responsible for paying up to $7,750,000 to approximately 165,000 consumers for three businesses that, as Ferguson argues, violated state consumer laws.
One of Rogovy's three businesses included the for-profit website Christian Prayer Center, which promised visitors that their prayer requests would be passed on to "thousands" in an Internet-wide prayer circle.
"Local churches and small group prayer lists have been a wonderful way to share the blessings of prayer, but these methods are limited in their ability to rally the true power of thousands of voices all praying in agreement. The Internet has enabled us to build a massive congregation to lift your prayer requests to a whole new level," the center's website previously stated.
According to the Office of the Attorney General, the Christian Prayer Center website used "systematic deception" in that it provided falfsified consumer reviews and testimonials from fake religious leaders, thus violating the state's Consumer Protection Act and Charitable Solicitations Act.
Rogovy was also found to be in violation for the deceptive nature of another one of his websites, the Consumer Complaint Agency, which falsely promised to advocate for consumers who wrote bad reviews of local businesses. The Seattle-area businessman must also pay restitution fees to users of Orcion Cristiana, the sister site to the Christian Prayer Center.
Ferguson said in a statement that while he "[believes] in the power of prayer," he does not "believe in and what I will not tolerate is unlawful businesses that prey upon people — taking advantage of their faith or their need for help — in order to make a quick buck."
The Christian Prayer Center's website, which ran from 2011 to 2016, was defunct as of this week, with a brief message that read: "We thank you for all the prayers, and we cherish the opportunity to have created a place where Christians could meet to support each other."
The website offered links to other prayer websites, noting it did not have an affiliation to these sites.
Consumers had flagged the suspicious pay-for-prayer website before, writing negative reviews on Facebook and the state's Better Business Bureau, calling on Christians to beware of a potential "scam."
One consumer wrote on the BBB for Washington, Oregon and Alaska that they felt "like the website was deceptive in automatically enrolling me into a monthly contract without stating that up front. So I don't believe it is a legit prayer site."
"If this was a real prayer center they would not have a problem with a refund just to show their sincerity of their mission. But I believe this guy's mission is to rip people off," the consumer added.
Complaints for the website usually stemmed from billing, with several consumers arguing that they were automatically enrolled in monthly payments when they wanted to make a one-time prayer request.
Rogovy has been criticized for unorthodox business practices in the past. In 2005, he made headlines in the Seattle area for coining the term "bumvertizing," in which he paid homeless men to carry signs advertising his gaming website.