More Christian Refugees Resettled to US in Last Decade Than Any Other Religion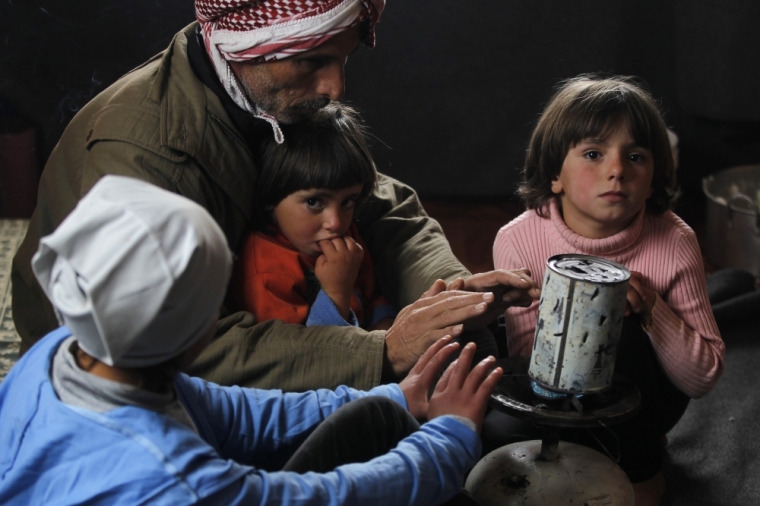 The United States government has resettled more Christian refugees in the last decade than refugees of other religions, even though the nation continues to resettle fewer Syrian Christians than Syrian Muslims.
Much has been made about the low numbers of Syrian Christian refugees that have been resettled into the United States since the beginning of fiscal year 2016.
Although the Obama administration has a goal of resettling over 10,000 Syrian refugees this year, just 35 of the 7,551 Syrian refugees resettled into the country from last October through the end of July have been Christian, according to CNS News. Meanwhile, over 7,432 have been Sunni Muslim.
With the highly disproportionate numbers of Syrian Christians being resettled into the United States, the U.S. State Department has received criticism from some conservative news outlets that argue more Syrian Christians should be coming through the resettlement pipeline.
However, Matthew Soerens, the U.S. director of church mobilization for the evangelical refugee resettlement organization World Relief, one of nine organizations authorized to resettle refugees in the U.S., detests any kind of rhetoric that suggests that the Obama State department has a "anti-Christian bias."
Soerens, the co-author of the recently published book Seeking Refuge: On the Shores of the Global Refugee Crisis, told The Christian Post in an interview last week that the State Department's refugee resettlement program does not operate with a bias against Christian refugees.
"I think there has been misconception that the U.S. resettlement process, because we take referrals from the United Nations, is somehow bias against Christians," Soerens said. "I just don't think that the data proves that true."
Although only a minuscule number of Syrian Christian refugees have been resettled in the U.S. over the last year, Soerens told CP that there are some "understandable reasons" why Syrian Christians have not yet been resettled into the United States.
The first reason that Soerens offered is that the State Department vetting process for refugees takes as long as 18 months to ensure that refugees being granted asylum in the U.S. are not terrorists or linked to terrorist groups. He added that most Syrian refugees who have come into the U.S. this year actually fled from their homes years ago when the Syrian civil war began.
"When the war began, it was the Assad government primarily targeting Sunni Muslims. The Assad government hasn't targeted Christians in particular," Soerens explained. "They have certainly killed a lot of Christians indiscriminately but in some ways the Assad government has sheltered Christians, which doesn't mean it is a good government by any means."
"What we are seeing with ISIS now, that didn't exist in 2011," he continued. "I would expect to see the number of Christians increase over time. But they are in this pipeline of vetting."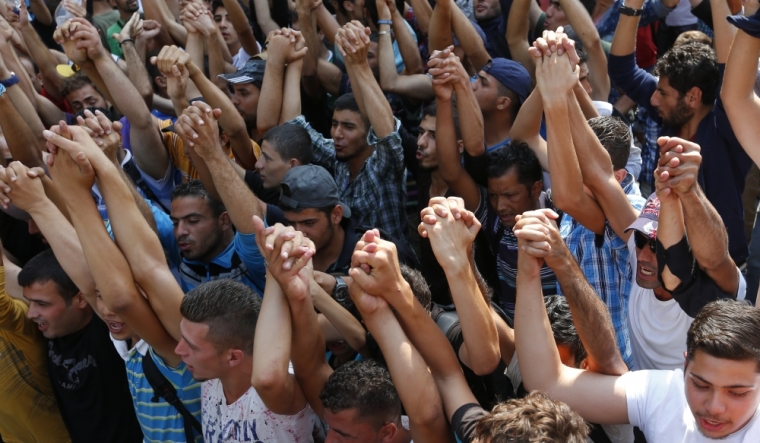 Although many in the United States are calling for the State Department to quickly resettle Syrian Christian refugees, Soerens said that expediting Syrian Christians over refugees of other religions would create a bit of a dilemma.
"There is a double-edged sword," he explained. "People say that we need to do that faster but then they want a very thorough vetting process, as do I. But you can't just vet them early because they say they are Christians because that gives people incentive to [lie and] say they are Christian. You still have to vet them and carefully screen them."
Another reason for the disproportionate number of Syrian Christian refugees in the United States is many Syrian Christians have fled to Lebanon instead of Turkey or Jordan.
"For quite a long time, the U.S. government wasn't resettling out of Lebanon for security reasons. That has actually resumed relatively recently. We have seen the number of Syrian refugees pick up in the last few months," Soerens stated. "A lot of Christians go to Lebanon because it has a larger Christian minority than Turkey or Jordan. But likely for a long time, they weren't likely to be processed for resettlement."
One major criticism of the U.S. Syrian refugee resettlement process is that it relies too heavily on United Nations referrals. The problem is that Christian refugees often stay away from U.N. refugee camps due to fear of being persecuted by Muslim refugees, which effectively makes them less likely to be processed for resettlement.
Although Christians represented about 10 percent of the Syrian population before the start of the conflict in 2011, Christians comprise less than 1 percent of the Syrian refugees being resettled in the United States.
"I think it would appropriate to look at if Christians are being excluded. If they are vulnerable and meet the definition of a refugee, we should make sure that they are included," Soerens said. "If there are problems in that process, that is something that needs to be looked at."
Despite only small numbers of Syrian Christians being resettled into the U.S. in the last year, the United States has resettled nearly as many Christians in total as it has Muslims in the last year.
Over 27,000 Christians of various denominations have been resettled in the U.S. since Oct. 1, 2015, according to State Department Refugee Processing Center data reviewed by CP. By comparison, over 28,000 Muslims have been resettled into the United States since Oct. 1, 2015.
But over the last decade, the State Department has resettled far more Christians than people of other religious groups.
According to State Department Refugee Processing Center data that was compiled by World Relief, about 46.5 percent of all refugees resettled into the United States from Jan. 1, 2006, until Dec. 31, 2015, are Christians.
While over 291,285 Christians were resettled into the United States during that time, only 192,606 Muslims, 52,423 Hindus, 43,044 Buddhists, and small numbers of other religious groups were resettled into the United States during that same time span.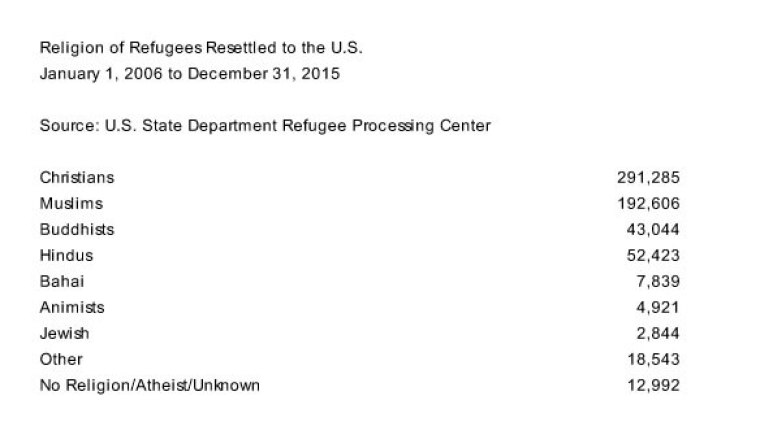 As Iraq also has a major refugee problem due to the rise of the Islamic State and the power vacuum in the country since the overthrowing of dictator Saddam Hussein, Soerens said that 35 percent of the 125,000 Iraqi refugees resettled in the United States since 2007 have been Christians.
"That is obviously far higher than the percentage of Iraqis who are Christian at any point in recent history and probably ever," Soerens pointed out.