Christian reporter joins Playboy correspondent in protest of Biden's press policies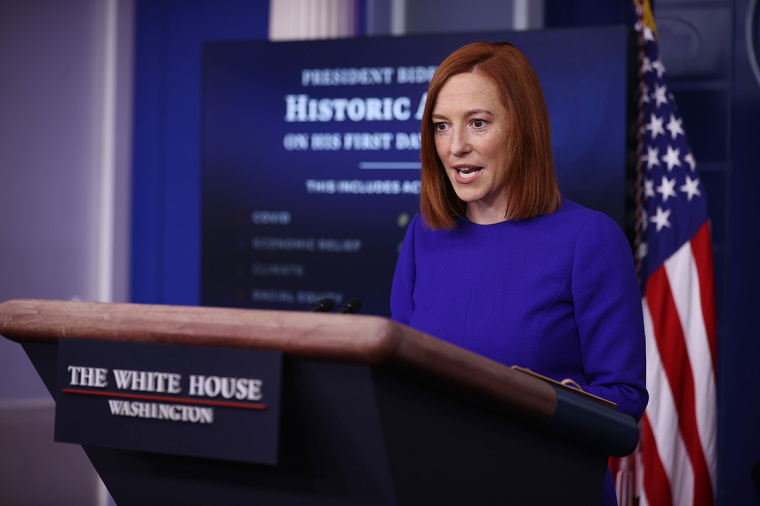 A diverse group of journalists — from a Christian reporter to a writer for a pornographic magazine — have expressed concerns over the Biden administration's press policies that they say limit access to independent and foreign journalists and show favoritism to mainstream outlets. 
In an interview with The Christian Post, Matthew Anthony Harper, a White House investigative journalist who writes for the conservative Idaho-based InterMountain Christian News and has covered presidential administrations dating back to the Obama administration, said his access to the White House has been substantially reduced compared to the previous administration. 
Harper told CP he had access to the White House grounds seven days a week during the Trump administration, even during the COVID-19 pandemic. But now, he only has access to the complex one day a week.
Harper characterized the Biden administration's new policy of allowing only 80 reporters into the complex at a time — purportedly due to the pandemic — in addition to a new policy requiring certain journalists to pay for their own coronavirus testing as a "gross injustice putting a wall up for press access directly affecting our freedom of the press."  
In January, Harper, along with several other journalists, signed a letter sent to White House Press Secretary Jen Psaki concerning the administration's press policies in light of the pandemic. 
He maintained that "he brought up this issue with the letter" in a meeting with Psaki last week.
"She stated that she was aware of the letter and had read it and that she had responded to Brian Karem," he recounted, referring to Playboy's White House correspondent who wrote the letter. 
Karem shared the contents of Psaki's emailed response with CP. 
"Thanks again for your letter," she wrote. "I hope you know ... our objective is to ensure we have as many people in the White House as possible."
Karem characterized Psaki's response as "generic."
The Christian Post reached out to the White House for comment on this story. A response was not received by press time. 
Harper, who reports on religious freedom violations and anti-Semitism, seconded Karem's displeasure with the new policy enacted in February that requires journalists to pay for COVID-19 testing.
"Our nonprofit news organization and many other news outlets don't have funds to be paying this," Harper asserted. 
In a Feb. 26 email obtained by CP, White House Correspondents' Association Executive Director Steven Thomma said: "The White House has informed us that it has determined that budgetary constraints limit the government's ability to provide the daily COVID-19 testing that the White House requires for journalists on campus."
The costs of the tests are reported to be about $170 each. 
The memorandum also stated that "Only 80 members of the press … can be physically on campus at any time, and a lottery program has been instituted to ensure fair access for news organizations that are not in the daily pool." 
The policy of limiting the number of reporters on White House grounds dates back to the beginning of the administration when Karem addressed the letter to Psaki expressing concern about restricting press access to the White House.
The letter concluded by suggesting that the Biden administration "limit the access in the fashion the Trump administration did" and occasionally move briefings to a venue "where larger numbers of reporters can attend and social distancing can be more easily maintained."
While the new policy will enable "members of the press who are part of any pools (in-town pool, travel pool, VP pool, supplemental pool, etc.)" and "press who have assigned seats in the briefing room" to continue to have their COVID-19 testing paid for by the White House, "press who choose to enter the daily lottery and report to campus will continue to need a daily COVID-19 test, but they will need to pay for their own testing."
In addition to Karem and Harper, journalists Hugo Lovell, Jake Turx, Christian Datoc [of the Daily Caller], Andrew Feinberg, Tejinder Singh, Ksenija Pavlovic and Bricio Segovia are also signatories, according to a copy of the letter shared with CP.
Karem, who won the National Press Club's Freedom of the Press Award in 2015, told CP that he emailed Psaki on Feb. 26 to argue that "it's dangerous and wrong to charge reporters for testing." 
Karem elaborated on his concerns in a March 4 article, arguing that "independent reporters are being penalized by the Biden administration's new White House entry policies that favor wealthy corporate outlets." 
According to Karem, "These restrictions punish independent reporters, foreign bureaus and freelancers, myself included. It is favoritism for the rich."
Karem's Jan. 22 letter, obtained by CP, contends that the 80-person limit "solves a problem that doesn't exist." He called the limit "arbitrary." 
"Crews rotate in and out," he asserted. "Some people come to the White House simply to shoot a standup or to type up a story, or meet a source and then leave. The actual number who stay all day is nowhere near 80 these days." 
Segovia, a member of the National Association of Hispanic Journalists, voiced his displeasure with the policies on Twitter. 
"In the briefing room, there is only one shared seat assigned to foreign press," he wrote. "Not all foreign journalists have access to this seat. Basically, the Biden Administration is preventing foreign journalists from taking part in the White House press briefings."
Karem expressed particular concern about the White House's decision to use the White House Correspondents' Association as a "gatekeeper" for "determining which journalists can access the White House on a daily basis."
"The WHCA is made up of White House correspondents — journalists who cover the White House and the government generally," he said. "Journalists should never act as government agents — deciding who actually has access to the White House complex and when."
Karem, who established a reputation as a staunch critic of the Trump administration, praised the previous administration's policy with regard to coronavirus testing and press access, where "the protective pool got tested" and "the rest of us came and went — wearing masks and limiting our time on campus as needed."