Christian school forfeits girls' basketball playoff game to protest male player on opposing team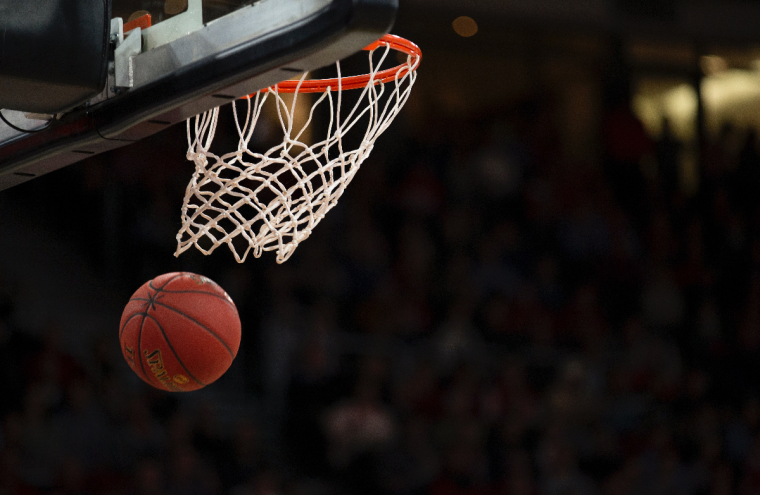 A girls' basketball team at a Christian high school in Vermont withdrew from a state tournament game because its opponents had a biological boy competing as a girl, prompting concerns about fairness and the safety of its female players. 
The Mid Vermont Christian School's team, the No.12 seed Eagles, forfeited the game scheduled for last Tuesday against the No. 5 seed Long Trail Mountain Lions. 
In a statement to Valley News, Vicky Fogg, head of MVCS, stated that the school believes allowing a biological male to compete against girls "jeopardizes the fairness of the game and the safety of our players." 
"Allowing biological males to participate in women's sports sets a bad precedent for the future of women's sports in general," Fogg continued. 
Lauren Thomas, an assistant executive director for the Vermont Principals' Association, an organization that sponsors sports and activities, confirmed to the local outlet that the school had withdrawn from the tournament. 
"I have received calls (from schools) asking for best practices and how to go forward knowing they were going to play a team with a transgender female on it," Thomas said. "We just supported our stance and our best practices through our inclusivity statement."
The website for MVCS states that the school's mission "is to glorify God by preparing students for college and for life through a program of academic excellence established in Biblical truth." 
The Mid Vermont Christian School did not immediately respond to The Christian Post's request for comment. 
The Vermont Principals' Association permits trans-identified athletes to compete in athletic competitions based on their gender identity, meaning that biological males are allowed to compete on female sports teams.  
"The VPA is committed to providing all students with the opportunity to participate in VPA activities in a manner consistent with their gender identity as is outlined in the Vermont Agency of Education Best Practices For Schools For Transgender And Gender Nonconforming Students," the policy states. 
As CP reported, a December 2020 study published in the British Journal of Sports Medicine found that biological men, on average, maintain an athletic advantage over women even after a year of taking hormones. 
Before taking hormones, males who identify as female performed 31% more push-ups and 15% more sit-ups in 1 min and ran 1.5 miles 21% faster than females, according to the study.
Male athletes taking hormones for two years were still 12% faster than women when it came to running. Men were also able to do 10% more pushups and 6% more sit-ups than females, with the study's lead author, Dr. Timothy Roberts, saying the numbers become "fairly equivalent" following the two-year mark. 
In February, the 2nd U.S. Circuit Court of Appeals agreed to rehear a legal challenge against the Connecticut Interscholastic Athletic Conference. A three-judge panel dismissed the case brought by four former Connecticut high school track runners who alleged they didn't make the cut for a regional track championship attended by college scouts because the girls were forced to compete against biological boys.
The plaintiffs involved in the case are student-athletes Selina Soule, Chelsea Mitchell, Ashley Nicoletti, Alanna Smith, and their parents. 
The Alliance Defending Freedom filed the case on behalf of the plaintiffs. In a statement at the time, ADF Senior Counsel Christiana Kiefer said that all female athletes "deserve access to fair competition." 
"We're pleased the 2nd Circuit has decided to rehear this important case, and we urge the court to protect women's athletic opportunities," stated Kiefer.
"Every woman deserves the respect and dignity that comes with having an equal opportunity to excel and win in athletics, and ADF remains committed to protecting the future of women's sports."
The debate surrounding the fairness of allowing biological men to compete in women's sports received national attention after trans-identified swimmer Lia Thomas, a biological male, broke female swimming records in 2021 after being allowed to compete on the University of Pennsylvania's women's swim team. 
Thomas' teammates at the University of Pennsylvania gave anonymous statements to the sports outlet Outkick, finding it unfair that Thomas was able to compete as a woman despite having participated in the sport for three years as a man. 
The policy of the National Collegiate Athletic Association, one of the governing organizations that oversee collegiate sports in the United States, allows biological men to compete as women if they undergo one year of hormone suppression. 
"One year doesn't mean anything," one of the anonymous female athletes stated. "What about the years of puberty as a male, the male growth you went through as a man?"
Eighteen states have enacted policies to ban trans-identified biological males from competing in female sports.