Christian school that affirmed LGBT 'holiness' to close after churches halt support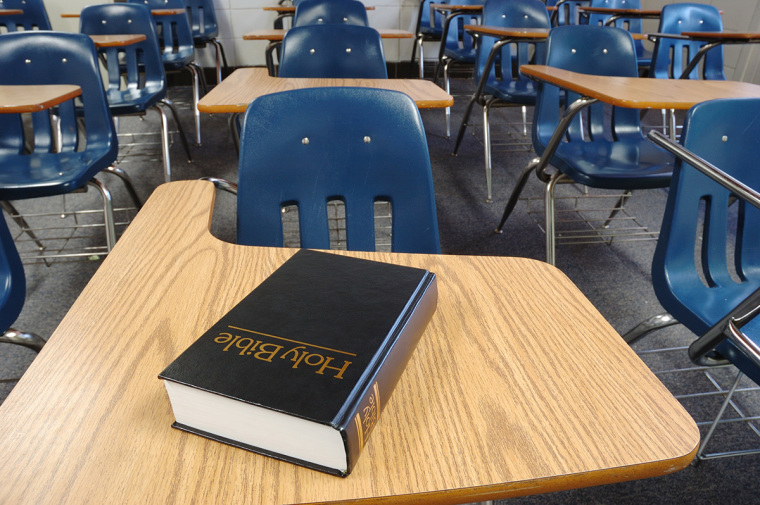 A Christian school in Missouri that provides tuition-free education will soon be closing its doors, reportedly due to a sharp decline in funding from local churches after it altered its mission statement to affirm the "holiness" of the LGBT community. 
Urban Christian Academy of Kansas City, a kindergarten through eighth-grade facility founded nine years ago, will be closing its doors this spring due to lack of funds, The Kansas City Star reported Monday.
While the school had an "inclusive theology" that involved supporting various LGBT causes for years, executive director and co-founder Kalie Callaway-George said the institution updated its mission statement and website last winter to affirm LGBT students. 
"I think our community members felt safe within our walls, but we wanted them to feel publicly protected as well," she told The Star. "Eventually, it felt like our silence was contributing to the hurt and pain our queer community members were experiencing."
"We deeply longed for all people to feel welcomed, loved and celebrated not just secretly within our walls but very explicitly to the public as well," she added. 
Six months after the decision, she said the school lost about 42% of its funding. By the end of 2022, the support had dropped by 80%.
This drop in support comes as all eight local churches that had given financial support to the school withdrew their funding. According to Callaway-George, the churches cited "a disagreement of values based on the inclusion of the LGBTQ community."
"Although we love and admire you in many ways, for your hard work, compassion, commitment, strength, we draw the line at this issue," one patron wrote to the school, as quoted by The Star. 
"Christian compassion doesn't mean universalism. Jesus loved all, but told them, 'go and sin no more.' He died so we could be saved, healed, delivered, and set free."
According to a 2021 U.S. News & World Report entry, Urban Christian Academy had an enrollment of 105 students, 96.2% of whom were African American. It also had a student-to-teacher ratio of 15:1.
The school's online manifesto states that they "believe the Bible is full of wisdom and the person of Jesus is the most powerful example of embodied love" and that there exists "a diversity of perspectives within our community."
"We are an affirming school. We stand with the LGBTQIA+ community and believe in their holiness. We celebrate the diversity of God's creation in all its varied and beautiful forms," states the manifesto.
"We want all people who are part of the UCA family to feel free to explore and express who they are. We don't put people in boxes. We don't believe in being spiritual gatekeepers who say who's in and who's out."