Christian Schools: One Way to Bring Order Out of Chaos
Christian Schools: One Way to Bring Order Out of Chaos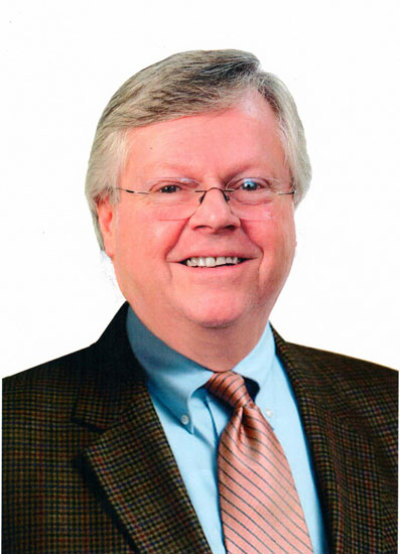 It often ends up in a dark desk drawer or a filing tray gathering dust. Rarely is the institutional organizational chart in a place for frequent reference. This often disrespected document should be taken more seriously and shown more attention.
I can't remember during an interview or for that matter during new hire orientation being shown where I would find myself on the organizational chart. I do remember asking questions about the person to whom I would report, or who would report to me, or even what the avenue for growth at an institution might be.
All of this may seem trivial to you, but my experience, at all levels on that chart, have reinforced the importance of its existence, maintenance, and frequent reference. This document not only reveals an orderly structure, whom is responsible to whom, but the specifics of areas of discipline and service, more clearly, what our actual "bailiwick" happens to be!
If you're still not convinced let me try to bring enlightenment by elaborating a "juggernaut." Maybe three, significant conflicts, created by avoiding reference or understanding of the organizational chart.
As an advancement professional, even more specifically a development specialist, I dealt with "external affairs." I knew very few faculty members and only became acquainted with them when my fundraising projects centered on the work of an individual or group of teachers. At that point I would be introduced and then engage for a series of meetings. My primary contacts and responsibilities, you see, were "outside" of the academy.
Student contact was even more remote. With the exception of meeting a student to be featured in a letter or brochure, I had no interaction with the student body. Once again my activity was away from the school. In order to emphasize this fact many institutions have changed the Vice President for Advancement to the Vice President for External Affairs.
Having said that you are now aware that I wouldn't be organizing a faculty outing, a student mixer, or holding meetings for support staff and including individuals from across several disciplines. Doing any of these things would make me guilty of meddling in areas with which I had no business.
My understanding of my place in the grand scheme of things, however, never stopped others from invading my space or that of my colleagues. Doing so created unpleasant situations for far too many people and made things difficult to unravel!
Situation Number One: This very serious example took place in a Christian school and involved the actions of the Director for Advancement. This individual was engaged in counselling students, faculty, staff, and parents, in addition to organizing and advising the Parent/Teacher Organization, the college fair, and birthday parties for staff. Furthermore staff meetings were held which overlapped disciplines and offices. What do you think was the result? How about mayhem, anger, and interference? A colossal mess!
For the sake of perspective consider this: Advancement can include six or seven functions: development, admissions, alumni affairs, marketing, student retention, and public relations. Normally this would require approximately 60% of the director's time away from the office as an advocate for the institution. This is also required of the President or Headmaster, and the Admissions Reps.
Consider this 60%. On its face it is three days away. The remaining 40% would be devoted to office work, committee meetings, and other internal supervisory responsibilities. Could all of the aforementioned activities fit into the 40% devoted to specific internal responsibilities? And furthermore how would this affect the 60% of external work? A simple glance at the organizational chart would have put most of this activity extra on hold.
Situation Number Two: Although this is quite different, it is equally damaging. It involves a classroom teacher. This teacher took seriousness to a new level, disturbingly so. The subject matter became an obsession, an all-important course of study with a presentation component. "Clear the deck, get out of the way, somebody is going to get hurt!" And many did.
Essentially the problem raises its ugly head when the time for presentations are to be made. Memos go out to the faculty, "Hold off on assignments, tests and quizzes until preparation time and the presentations are finished." When this same subject and activities were my responsibility I never, that's right never, held anyone hostage or took extra time for student preparation. I was and still am of the opinion that if extra time is necessary it is because of my poor planning to begin with!
The anger, the disruption, the confusion created by these demanded changes and adjustments caused colossal damage. This situation was always engineered without proper authority and showed disrespect for both peers and those with whom coordination was necessary. It also indicated an ignorant disregard for the institution organizational chart, created as "the guide to order."
Situation Number Three: The last illustration is of an incompetent headmaster. This person appeared not to care or understand his responsibilities or position which was, sitting at the top of the organizational chart, just under the board. He was the one where the "buck" stopped. For starters, as I already have mentioned, this was one of those jobs requiring at least 60% of his time away from the office. (See: here and here) This head of school could almost always be found in his office.
There is no need to elaborate, but just to say that everyone was left to do what they thought was right in their own eyes. There was no oversight, no mentoring, any significant initiative development, or putting a "face" on the school in the community going on. The one who was the "senior advancement officer," the "primary advocate" for the school was "in absentia!"
Now for the sad news. All three of these illustrations were found at the same school, at the same time, and I could add two or three more stories from this same place. Three totally dysfunctional colleagues and of the most egregious nature. These three completely rendered the organizational chart, the document intended to maintain order, incapable of serving its function.
For all of this pandemonium to have been created, however, goes far beyond the chart. This is an example of a vacuum of leadership at every level and especially of the board. The board tops off the chart. From there you can follow the failures all the way down the line.
So, bring the chart out of the drawer and away from the desk tray. Distribute it widely, post it, and refer to it often, with the hope of bringing order and a healthy and happy collegiality!
Robert F. Davis has 40 years of experience providing counsel for educational and not-for-profit institutions. He previously served as vice president for Advancement at Bryan College in Tennessee and consulting vice president for Advancement and Alumni Affairs at Liberty University in Virginia.