Christian Teen With Terminal Cancer: 'I Want to Beat This Disease, But I'm Not Going to Be That Sad If I Don't'
Crowdfunding Campaign for 'I Am Second' Documentary on Teen Raises $20,000 in 72 Hours
The parents of a 13-year-old Midlothian, Texas, teen who has captured the hearts of his entire community, plan to share their son's battle over the last four years with stage 4 neuroblastoma, a rare type of childhood cancer, in a documentary made by the Christian film ministry I am Second.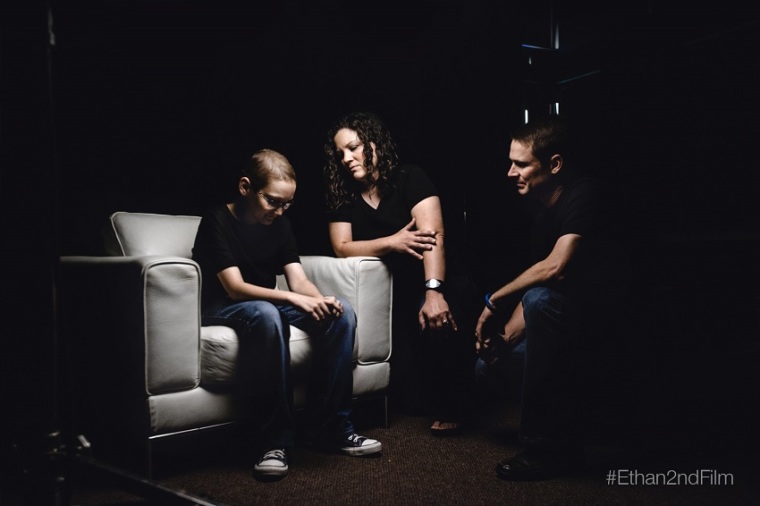 Over this past weekend, individuals gave more than $20,000 within 72 hours for a crowdfunding campaign to raise support for the short-form documentary about the journey of Ethan Hallmark. The crowdfunding campaign, which began on August 22, has a goal of raising a total of $40,000 by October 6, and is at over $27,000 at the time this article was published.
"Four years ago, Ethan was just another kid baseball player with the dream of being a doctor," I am Second filmmakers said on Tuesday. "Since his diagnosis, he has become an involuntary hero who has demonstrated to his family, friends and community incredible courage and shares a message of hope greater than this terminal disease."
Ethan's mom, Rachel Hallmark, said, "With the current treatment options our son's disease is not curable. Its complex genes are just too smart for us at this point. Our son is slipping from our grips. We're trying to get him to 14. We're trying to give him the best quality of life possible. Each day without pain is a gift, and we're trying to give him many more of those."
The Hallmarks and their small hometown of Midlothian have forged a deep bond, sharing equal measures of despair and optimism in an extraordinary relationship of mutual encouragement, said I am Second officials.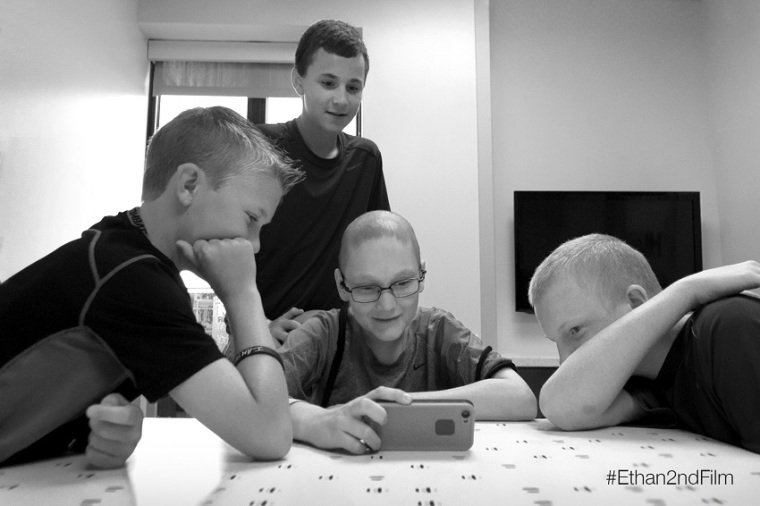 "Obviously I want to beat this disease," said Ethan. "But I'm not going to be that sad if I don't. I mean, Heaven is not a pretty good place, Heaven is a perfect place. Of course I want to live a long life, who doesn't? I want to watch my sister and brothers go to middle school with me. Go to high school. Watch them graduate. Even I want to graduate. It's not my plan though. It's His plan. And His plan is perfect. So really in the end, I will win either way."
While speaking to a church congregation during an interview by a pastor last year about his many treatments, tumor discoveries, and setbacks, Ethan said, "Through all that, God has truly protected my heart from any bitterness. He's been with us through this the whole time. He walks with us every single day."
The film, produced by I am Second and Ditore Mayo Entertainment, will share the inspiring story of Ethan's journey through interviews with Ethan, his parents and members of the Midlothian community, interspersed with documentary-style footage.
"We don't want to waste this cancer," said Ethan's dad, Matt Hallmark. "I mean, he has it. And there's absolutely nothing this world can do to take it away. So the question is, 'What are you going to do with it?' So we choose to make the most out of every day and making the most out of every day is enjoying what days God gives."
As explained on the IndieGoGo crowdfunding page, "Ethan's story is bigger than one boy. It's about a family and a community intertwined in something larger than life. It's about a journey that millions can relate to...and millions deserve to see."
To contribute to Ethan's film, visit iamsecond.com/Ethan2ndFilm.
I am Second, a non-profit launched in 2008, features more than 100 films of athletes, actors, models, musicians, politicians and everyday people who have stepped in front of the camera and declared, "I am Second." The website iamsecond.com and its Spanish counterpart yosoysegundo.com feature stories of hope and transformation.