Christian Universities Online Releases 'Top 50 Bible Colleges' 2016 Rankings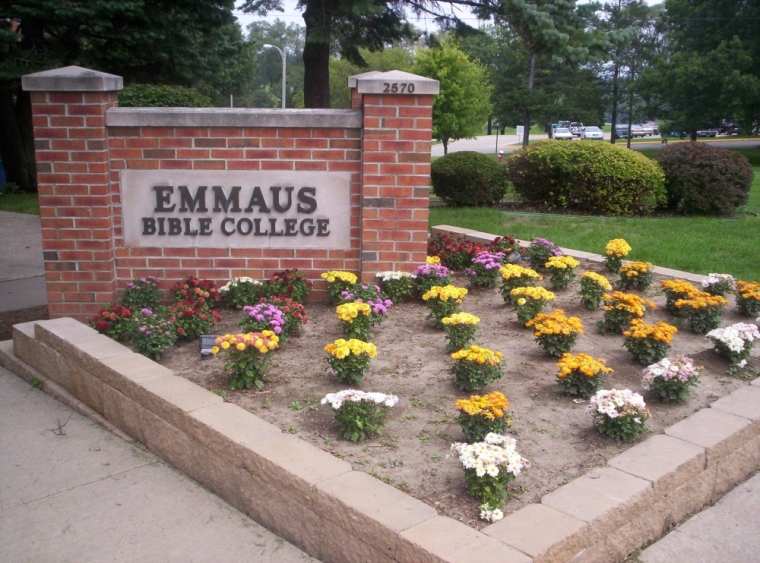 Emmaus Bible College in Iowa and Columbia International University in South Carolina have topped a recently released list of top Bible colleges in America compiled by the online academic reference source Christian Universities Online.
Christian Universities Online published on Tuesday its "Top 50 Bible Colleges 2016" reference guide, which highlights "the best among Christian Bible Colleges and schools" offering Bible and ministry-based degrees.
According to the website's editor, Anna-Rebekah Orr, the order of the list is based on a number of categories like "personal attention given to students, overall student satisfaction and readily available financial aid."
All schools on the list are members of the Association for Biblical Higher Education or the Transnational Association of Christian Colleges and Schools. In addition, schools affiliated with the Council for Christian Colleges and Universities were considered.
At No. 1 on the list sits Emmaus Bible College in Dubuque, Iowa, a private four-year institution that originally opened in Toronto, Ontario. The guide noted that the school not only has an 82 percent graduation rate and 85 percent retention rate, but it's student-faculty ratio is 9:1. Additionally, 100 percent of its full-time beginning undergraduates receive grant or scholarship aid.
"Offering a wide variety of academic programs ranging from Bible and theology to business administration, counseling psychology to teacher education, Emmaus also offers several distance learning programs," Orr wrote.
Columbia International University earned second place on the list. With a 14:1 student-faculty ratio, the school offers undergraduate programs like youth ministry, family and culture, teacher education, intercultural studies, business and organizational leadership, and psychology. Ninety-five percent of CIU full-time beginning undergraduates received grant or scholarship aid.
"CIU is known for the emphasis it places upon spiritual formation, biblical authority and world evangelism," Orr explained.
In third place sits Lincoln Christian University in Illinois. With its motto being "to nurture and equip Christians with a biblical worldview to serve and lead in the church and the world," LCU has a 14:1 student-faculty ratio and about 94 percent of its full-time beginning undergraduates receive scholarship aid.
The Christian liberal arts school Hillsdale Free Will Baptist College and Randall Graduate School in Oklahoma earned the fourth spot on the list, while Bethesda University in Anaheim, California, was honored as the fifth best Bible college in America.
At No. 6 on the list is Grace University in Omaha, Nebraska, which has a mission "to develop servant leaders for the home, the church, and the world through excellence in biblically-integrated education and through life change in a personal, discipling environment, all for the glory of God." One-hundred percent of Grace University's full-time beginning undergraduates receives financial aid or scholarships.
Trinity Bible College in North Dakota comes in as the 14th best Bible college in America. Although Trinity has an 11:1 student-faculty ration, it has a low graduation rate of 39 percent.
Bob Jones University in South Carolina ranks as the 18th best Bible college in the United States, according to the list. The school offers undergraduate degrees in more than 60 majors and has a student-faculty ratio of 12:1.
Shasta Bible College & Graduate School in California, which offers a Bible memorization course tought by a man who can recite books of the Bible from memory, ranked as the 19th best Bible college. While the student-faculty rate is 5:1 and the acceptence rate is 100 percent, the school has a graduation rate of just 38 percent.
Grace Bible College in Michigan ranks as the list's 22nd best Bible college, as it offers ministry-related undergraduate degrees and integrates many off-campus ministries into its academic programs.
World Mission University, which specializes in "cross-cultural missions education" ranks as the 24th best Bible college and boasts an impressive 7:1 student-faculty ratio.
Messenger College, which is the national college of the Pentecostal Church of God, earned 34th place on the list and boasts an even more impressive 4:1 student-faculty ratio. Despite the great student-faculty ratio, the school has a graduation rate of just 10 percent.
Some of the other schools included in the Christian Universities Online list are Lancaster Bible College (9), Southern California Seminary (26), Cincinnati Christian University (28), Ohio Christian University (30), Clear Creek Baptist Bible College (32), Ozark Christian College (41), American Baptist College (42) and The King's University (44).
Another academic resource organization, Colleges of Distinction, released its 2016-2017 "Christian Colleges of Distinction" guidebook earlier in May.
Included on that list of over 50 Christian schools are Wheaton College in Illinois, Colorado Christian University, Goshen College in Indiana, Belmont University in Tennessee, Baylor University in Texas and Union University in Tennessee.
"The schools emphasize core skills such as critical thinking, writing, research and global perspectives," Tyson Schritter, College of Distinction's executive editor, said in a statement. "They also offer out-of-classroom learning programs, have smaller class sizes and focus on students' individual needs."