Pakistan: Christian widow accused of blasphemy, threatened with life imprisonment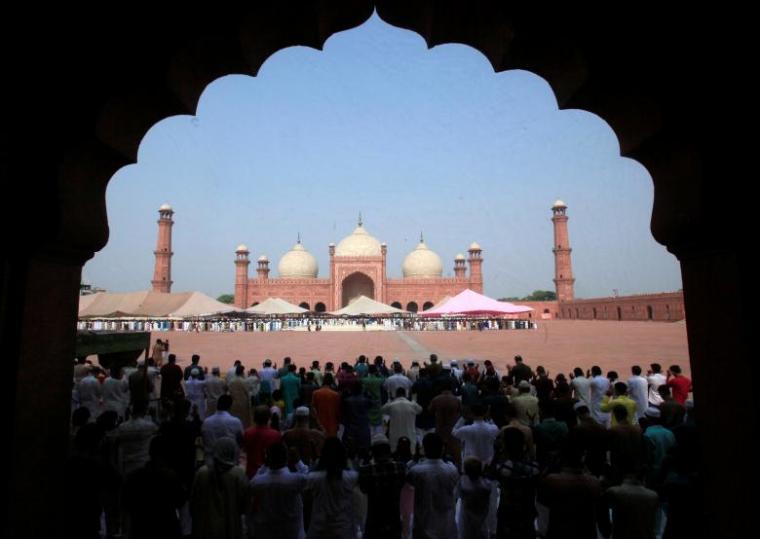 LAHORE, Pakistan — A court in Pakistan on Saturday released on bail a Christian woman charged under a blasphemy statute that calls for life in prison, her attorney said.
Lazar Allah Rakha told Morning Star News that Arifwala Additional Sessions Judge Ijaz Ahmad Phulwaran on May 12 admitted the post-arrest bails of Musarrat Bibi and a Muslim accused along with her, Muhammad Sarmad, on bonds of  $338 (100,000 rupees) each.
"The court accepted my arguments that there was a four-day delay in the registration of the First Information Report [FIR] against Musarrat Bibi and Muhammad Sarmad," Rakha told Morning Star News. "Moreover, both accused had no intention of burning the [Quranic] pages."
Bibi and Sarmad are illiterate and were only carrying out orders of the school administration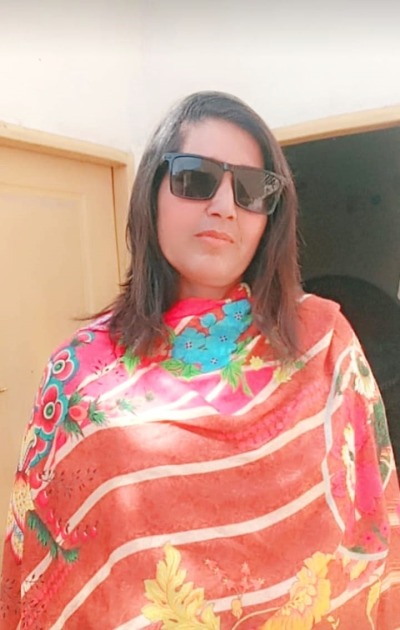 to clean the storeroom of the school where she worked as an office worker and Sarmad as a gardener, the attorney said. Intent must be proven for a blasphemy conviction in Pakistan.
Bibi, 45, and Sarmad on April 15 were told to clean the storeroom at the Government Girls Higher Secondary School in 66-EB village, Arifwala tehsil of Pakpattan District, which was filled with paper and other scrap items.
The two workers allegedly gathered the wastepaper and other scrap in a corner of the school and set them on fire. Some students later noticed that the burned items also contained pages with Quranic verses.
School staff members, including principal Nasreen Saeed, were aware that Bibi and Sarmad had not burned Quranic pages intentionally, said attorney Javed Sahotra, who is also representing Bibi. The principal and others also tried to pacify protests by some teachers and students.
Four days later, on April 19, local Muslim Kashif Nadeem called a police helpline and accused the Christian woman of committing blasphemy by burning Quranic pages at the school. Nadeem named only Bibi, but police found the gardener was also involved in setting the pages on fire during investigation, Sahotra said.
Nadeem gathered a mob outside the school that staged a protest, and police arrested Bibi and Sarmad to avoid unrest, he said. They were charged under Section 295-B of the blasphemy statutes and sent to Pakpattan Jail on judicial remand.
Section 295-B states, "Whoever willfully defiles, damages or desecrates a copy of the Quran or of an extract therefrom or uses it in any derogatory manner or for any unlawful purpose shall be punishable with imprisonment for life."
Bibi has three daughters, two married, while the youngest is 14 and lives with her mother. Bibi's husband, Barkat Masih, had worked as a teacher in the same school, and after his death 5 years ago, the institution hired her as an office worker in accordance with government service rules. She also ran a small store in the school to supplement her income.
'All lives matter'
Anglican Church of Pakistan Bishop Azad Marshall said the case shows how blasphemy allegations are misused to victimize vulnerable citizens. In spite of repeated demands for the government to introduce deterrents, he said, officials have failed to stop the misuse of the blasphemy laws.
"It's unfortunate that police arrested and charged both the accused with blasphemy despite confirming that they were illiterate and had not committed the act intentionally," Marshall told Morning Star News. "The allegation itself is nothing short of a death warrant, and we continue to pray for their safety."
Pakistan has seen an increase in violence in the name of religion, he said.
"False accusations of blasphemy seem to have become the norm here," Marshall said. "We understand that abolishing or repealing of the blasphemy statutes is unlikely in this religiously-charged environment, but it's high time the state should implement a strong deterrent against the misuse of the laws."
The bishop said he and others have made several recommendations to successive government administrations to curb the abuse, without progress.
"For example, parliament should make all blasphemy offenses non-cognizable, so that police cannot arrest a person accused of blasphemy or investigate the allegations without a court warrant," Marshall said. "Similarly, FIRs related to blasphemy should be registered only after permission is granted by the concerned government before the courts can take cognizance of them."
No one should suffer violence or rot in prison due to false allegations of a crime as serious as blasphemy, Marshall said.
"For us, all lives matter," he said. "We can't choose between Christians and people of other faiths when it comes to justice."
In Muslim-majority Pakistan, baseless blasphemy allegations commonly stir up mobs and violence. In February, an angry mob entered a police station in Nankana Sahib District, seized a person accused of blasphemy from his cell and killed him.
In December 2021, a Sri Lankan national, Priyantha Diyawadanage, who was working as a factory manager in Sialkot city, was beaten to death and set ablaze by an angry crowd over allegations of blasphemy.
International and Pakistani rights groups say accusations of blasphemy have often been used to intimidate religious minorities and settle personal scores. Pakistan's government has long been under pressure to change the country's blasphemy laws, but other political forces in the country have strongly resisted.
More than 2,000 people have been accused of committing blasphemy since 1987, and at least 88 people have been killed by mobs after similar allegations, according to the Centre for Social Justice, a Lahore-based independent group advocating for the rights of minorities.
Pakistan ranked seventh on Open Doors' 2023 World Watch List of the most difficult places to be a Christian, up from eighth the previous year.
Morning Star News is the only independent news service focusing exclusively on the persecution of Christians. The nonprofit's mission is to provide complete, reliable, even-handed news in order to empower those in the free world to help persecuted Christians, and to encourage persecuted Christians by informing them that they are not alone in their suffering.