Christian Woman Burned Over 50% of Her Body in Pakistan After Refusing Marriage Proposal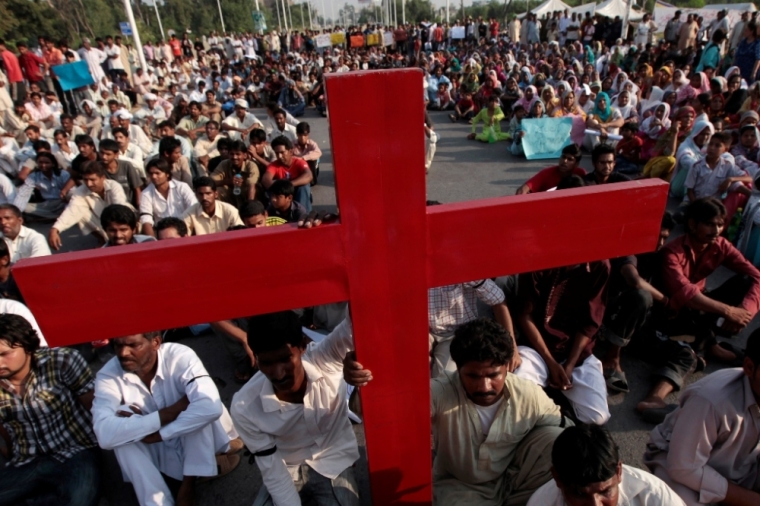 A Christian Pakistani woman was set on fire and nearly burned to death in Punjab province after she refused to marry her former boyfriend. The crime took place just weeks after another Christian woman was abducted, forced to marry a Muslim man and convert to Islam.
As the mistreatment of women and religious minorities in Pakistan continue to be the biggest human rights concern in the nation, AFP reported last week that 20-year-old Sonia Bibi was nearly burned to death by her disgruntled ex-boyfriend, Latif Ahmed, in the town of Multan.
After Ahmed asked Bibi to marry him and she refused his proposal, Ahmed covered Bibi with gasoline and set her ablaze. After being taken to Nishtar hospital in Multan, a doctor told AFP that 45 to 50 percent of Bibi's body was covered in burns. Despite having half of her body severely burned, Bibi is expected to survive.
While recovering in her hospital bed, Bibi recalled to local police officials that it was her ex-boyfriend, Ahmed, who set her on fire after she rejected his marriage proposal.
Local police representative Jamshid Hayat told AFP that Ahmed has since been taken into police custody and a preliminary investigation has been launched.
"Police arrested the man after recording the statement of Sonia Bibi in the presence of her parents," Hayat said. "The girl told us that she was in love with Latif, whom she accused of dousing her in gasoline and setting her alight."
Another police officer named Mukhtar Cheema countered that claim and said Bibi told him she rejected Ahmed's proposal because she was no longer in love with him.
As violence against women in Pakistan who refuse a man's proposal is all too common, Nabila Bibi, a Christian woman who was set to marry her Christian fiancé, Sajid Masih, in November, was kidnapped by a Muslim man named Allah Rakha earlier in October in the Changa Manga area of the Punjab province.
After Bibi's abduction, Masih, her father, Bashir Masih, and other family members searched for her and later filed a missing person's report at the Changa Manga police station.
The Pakistan Christian Post reports that on Oct. 16, Muslim men went to her father's home and told him that his daughter had converted to Islam and married a Muslim man. They showed him some documents as proof of her conversion and marriage.
Last Thursday, Bibi's fiancé, his cousins, and Bibi's father traveled to Rakha's home and demanded to see Bibi. Upon their arrival, they were met by Rakha and a group of 15 to 20 other Muslim men who refused to let them visit with Bibi and also threatened them with severe consequences if they did not leave the property.
After Bibi's family refused to leave, the group of Muslim men captured the family members and held them hostage inside Rakha's mansion.
After spending the night locked up, the men finally were able to flee from the mansion Friday morning. But on Saturday, Muslim men went to Bibi's father's home and asked where Bibi's fiancé lived. After Masih told the men the name of the town where Sajid Masih lived, the men went looking for him.
Bibi's fiancé fled from his home before the men arrived and is now in hiding, according to the Pakistani Christian Post.
Sadly, Bibi is one of about 700 Pakistani Christian girls who are abducted and forced into an Islamic marriages every year, according to a report by the Muslim NGO "Movement of Solidarity and Peace in Pakistan."
Christian families often find it difficult to depend on the Pakistani judicial system to free their daughters, wives and fiancés. Although a family can file reports of rape and abduction with the local police, the Muslim abductor generally files a counter report, on behalf of the abducted woman, claiming that abducted woman willfully married and converted to Islam, and the family is harassing the woman to try and convert her back to Christianity.
"Upon the girl's pronouncement that she willfully converted and consented to the marriage, the case is settled without relief for the family," the NGO report explains. "Once in the custody of the abductor, the victim girl may be subjected to sexual violence, rape, forced prostitution, human trafficking and sale, or other domestic abuse."