Christian Man Arrested for 'Blasphemy' in Pakistan After Muslim Business Rival Lodges Complaint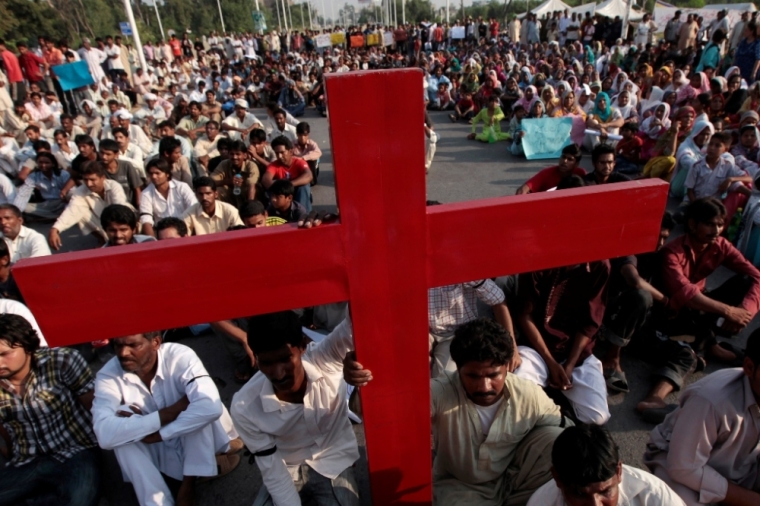 A Christian man has been arrested on charges of "blasphemy" after his business rival, a Muslim, claimed in a police complaint that he defiled the name of the Muslim prophet Muhammad. The complaint was lodged after the Christian man got a contract for building material that complainant had also applied for.
Police arrested the Christian man, Pervaiz Masih, from his home in Punjab province's District Kasur this week, acting on a complain filed by a Muslim businessman, Haji Jamshed, according to a report by a local group, The Voice Society.
Masih's family wasn't informed initially where he was being taken by police.
The accused is a father of four children, including a 7-month-old boy.
The police complaint was filed under Pakistan's notorious anti-blasphemy law after Masih and his brother-in-law got a contract for providing sand for a construction project, for which the complainant, Jamshed, and his partner, Haji Bashir, had also applied, the report says.
Christians in the Khudian village, where Masih lives with his family, fear attacks by local Muslim extremists, the report says. Police reportedly raided several Christian houses in the village and beat men and women as they sought information about Masih.
Police claimed that Masih has confessed to his "crime."
Some members of The Voice Society, who visited the area to prepare the investigative report, were also arrested, and later released.
Allegations of blasphemy often "stem from the Muslim accuser's desire to take revenge" and to "settle petty, personal disputes," according to the U.K.-based group Pakistan's Centre for Legal Aid, Assistance and Settlement, or CLAAS.
Pakistan's blasphemy laws, which are embedded in Sections 295 and 298 of the Pakistan Penal Code, carry death penalty, and yet there is no provision to punish a false accuser or a false witness of blasphemy.
Katrina Lantos Swett, chairperson of the United States Commission on International Religious Freedom, and her fellow commissioner, Mary Ann Glendon, visited Pakistan earlier this month and came up with a report.
"There is a rising tide of religious persecution by the state and by militants," the report said, adding that the South Asian country's blasphemy law grossly abuses human rights. "The commission is aware of almost 40 people on death row or serving life sentences for blasphemy, a statistic unmatched in the world. The law fosters violence against religious minorities, such as Christians, Hindus and Ahmadis."
Last October, the Lahore High Court upheld the death penalty of Asia Bibi, a Christian mother who was convicted of blasphemy.
She was sentenced in 2010, a year after she was accused. She was harvesting berries with a group of Muslim women, who accused her of drinking from the same water bowl as them. Following an argument, the women told a local cleric that Bibi had blasphemed against Islam.