Christian Women Die After Hunger Strike to Highlight Persecution in Eritrea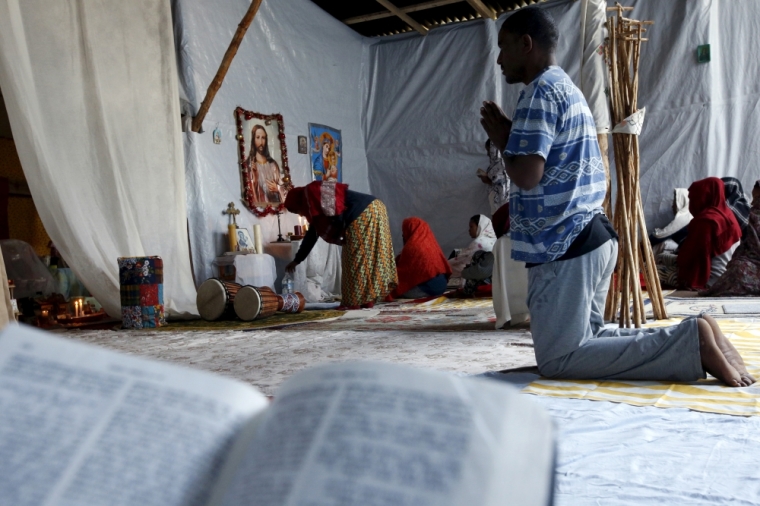 Two Christian women in Eritrea died after they went on a hunger strike to spread awareness about their own abuse and persecution of Christians in that African country.
The two women, who were not identified, were detained in the Wi'a military camp and were taken to Massawa Hospital in critical condition last month after they started their hunger strike, according to the U.K.-based Christian Solidarity Worldwide, which attributed the report to Eritrean website Erimedrek News.
The women were protesting against the abuse they were subjected to in detention. Their bodies allegedly carried bruises suggesting sexual abuse, the website said.
"We mourn with the families and friends of these young women, who are the latest known victims of a regime deemed guilty of perpetrating crimes against humanity against its own people," Mervyn Thomas, CSW's chief executive, said in a statement.
The two women were kept in isolation in the hospital.
"It is imperative that this tragedy galvanizes efforts by the international community to ensure justice for victims of crimes against humanity, by formalizing and initiating processes to identify and hold perpetrators accountable before national, regional or international judicial mechanisms," Thomas added.
One of Africa's smallest countries, Eritrea has jailed, tortured and killed numerous evangelical Protestant Christians.
Eritrean President Isaias Afewerki is a member of the Eritrean Orthodox Tewahedo Church, an Oriental Orthodox church with its headquarters in the capital city of Asmara. It's the largest among the only three Christian denominations deemed legal in the country.
Afewerki is known to be an alcoholic, and a ruthless autocrat, who has held the office since the country's independence in 1993.
Afewerki apparently fears that freedom of religion might help people mobilize themselves against his authoritarian rule. Since the beginning, he has imposed severe civil and political restrictions, citing threats from Ethiopia, with which Eritrea has had wars.
Ethiopia, however, is not the only source of fear for Eritrea, which has troubled relations also with most of its neighbors – Sudan, Ethiopia, Yemen, Somalia and Djibouti – as well as the United States, the European Union and the African Union. The government, therefore, has many pretexts to impose restrictions.
Christians in Eritrea are projected as "Western agents."
In its June 2016 report, the United Nations Commission of Inquiry on Human Rights in Eritrea found "reasonable grounds to believe" that crimes against humanity have been committed by state officials in a "widespread and systematic manner" since 1991, including the crimes of persecution against religious groups, and rape, repeated rape, and gang rape by detention officials, CSW noted in its statement.