Christians Boycott 'Blasphemous' Sweet Jesus Ice Cream Chain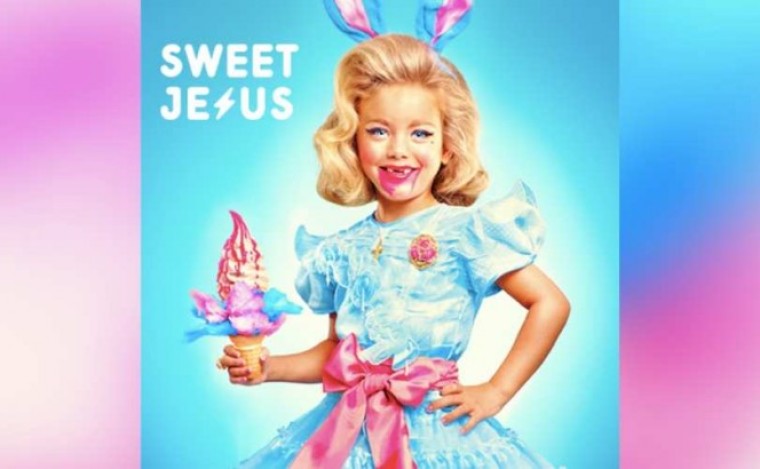 Some Christians are calling for the boycott of a Canadian ice cream chain called "Sweet Jesus," saying it mocks the Christian faith in its ads and uses upside down crosses on the labels of the ice cream cups. The chain is expanding to the U.S.
"We, as Christians, are deeply offended by the name of a new ice cream chain of stores calling themselves Sweet Jesus. This is a mockery of taking the Lord's name in vain and also highly offensive to Christians," reads an online petition on Change.org, urging the Toronto-based founder Andrew Richmond to change the chain's name.
The chain has a branch at the Baltimore–Washington International Airport, and plans to open in other U.S. locations, including at the Mall of America in Minnesota, according to the LifeSite website, on which another petition has been launched.
"One ad on the company's website shows a Nativity scene, but instead of Baby Jesus, there's an ice cream cone," reads that petition. "Many of their ads are replete with cherished Christian and Catholic symbols that are used to mock faith, including a rosary, a crucifix with a corpus, and angels."
It adds, "There are also satanic symbols interspersed throughout their ads, such as upside-down crosses, lightning bolts, skulls, roaring wildcats, and images that suggest vampires and blood."
One ad states: "Thou shalt not take the Lord's name in vain, but God [expletive] that's delicious."
The petition on Change.org says that if the mocking and blasphemous name of Sweet Jesus is allowed, it might lead to something more. "We are calling on not just Christians, but anyone who is against religious discrimination to take a stand against this brand until the name is changed so as not to be offensive to and until such time as it does not discriminate against any religion."
"'If anything could qualify as 'hate speech,' this is it!" says another petition on the Canadian site CitizenGo. "Even if this were some innocent faux-pas, it would still be unacceptable! However, this is anything but a mere mistake. Both in their promotional materials and menu selection, it is plain to see that [owners] Richmond and Todai have every intention of mocking Christ and Christianity."
In October, Jeff Young, chief development officer of Monarchs & Misfits, the parent company of Sweet Jesus, said, "The initial consumer response has been tremendous, which validates our strategy of developing franchise units in super-regional enclosed malls in Canada. Positioning the brand in malls takes advantage of built-in traffic with an impulse purchase item, as well as smooths out the sales fluctuation of a seasonality product."
It added, "Our development strategy is to target super-regional enclosed shopping centers and very selective high street storefront locations. Over the next 12 to 18 months, we'll probably open another 20–25 units."
Thousands of Christians have signed the petitions.