Christians Must Stand Their Ground, 'Disobey' Unjust Laws Limiting Religious Freedom, Says Matt Staver in Kick-Off to 4-Day Future Conference
Gay Marriage Is a Clash in Which Christians Must 'Run Into Battle' Like David, Says Subpoenaed Houston Pastor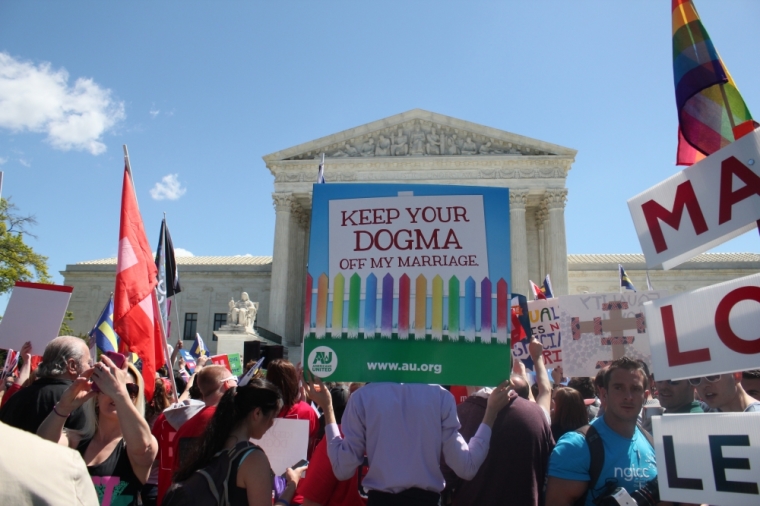 As the Supreme Court's same-sex marriage decision looms this month, Liberty Counsel Chairman Matt Staver and subpoenaed Houston pastor Steven Riggle asserted Sunday that Christians and churches across the country need to unite, stand their ground and defy "unjust" laws that restrict religious freedoms.
While speaking on the opening night of the four-day Future Conference hosted at the Skyline Church in San Diego, which is headed by pastor Jim Garlow, Staver told the audience in a video speech that the pending Supreme Court ruling could lead to the constitutionalization of same-sex marriage and would also be an "unprecedented threat" to American history and religious freedoms.
Staver, whose Liberty Institute advocates for numerous Christians persecuted by the government for upholding their faith, further explained that if same-sex marriage is ruled constitutional, it will not be something that Christians will simply be able to ignore.
Staver argued that civil authorities will force people and businesses to choose between "compromising" their biblical convictions of marriage being between one man and one woman or having to face the prosecutorial wrath of civil authorities.
The Supreme Court has historically made a few bad rulings that time and justice have been able to realize and overcome, and a ruling in favor of same-sex marriage would be yet another biasly-flawed Supreme Court ruling, Staver contended.
Despite the fact that multiple cases across the nation have arisen where Christian business owners have been prosecuted, threatened and fined for refusing to service same-sex weddings, Staver said Christians should not be coerced into folding their biblical beliefs in order to comply with the rule of law, especially when such a law contradicts God's natural rule of a "higher law."
"Martin Luther King Jr., in his letter from the Birmingham Jail, said there are two different kinds of laws. There is a just law and an unjust law," Staver explained. "An unjust law is an earthly law that is in direct collision and conflict with the higher law. [MLK] said that we must disobey them. We can not give them the respect of the rule of law because our highest respect for the rule of law requires that we not give respect to a lawless decision."
Staver stressed that people must take a stand for their religious freedoms because judges and lawmakers are trying to stomp on them.
"We have policies at Liberty Counsel as a baseline for churches to adopt. But understand that these are not full proof. There are ideologues, whether on the bench or in legislative bodies, that really don't care about your religious freedom, the First Amendment and these inalienable rights of conscience and they will override those liberties with this radical agenda," Staver said.
"What should a pastor, what should people do?" Starver asked. "I believe we shouldn't be intimidated. I believe that we should not change a single thing that we do. I believe we need to stand the ground on which God has given us. Stand your ground is my message to you. Don't be intimidated by what's coming."
Staver also advised that Christians across the country need to unite on the same cause and speak out any time one of their brothers and sisters is persecuted by the government simply because they acted in accordance with their faith. Staver detailed his point by adapting a famous quote by anti-Nazi theologen Martin Niemӧller to modern-day society.
"First they came for the adoption ministry but I did not speak out because I did not do adoptions. Then, they came for the wedding photographer but I did not speak up because I did not do photographic weddings. Then, they came for the baker and I did not speak up because I was not a baker. Then, they came for the florist but I said nothing because I was not a florist. Then, they came for me and there was no one left to speak for me," Staver said.
"This is not a call for lone believers to fall on their swords," staver continued. "It is a call for us to speak for each other and stand together and even to suffer together. Like Esther facing the unjust laws of the Persian Empire, we must pray, then we must stiffen our spines. May God help us remain faithful, whatever the cost."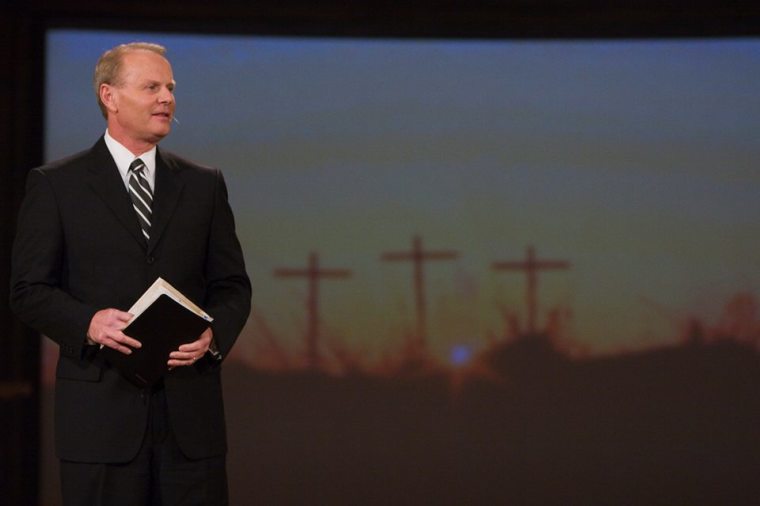 Riggle, who was one of five Houston-area pastors whose sermons were subpoenaed by Houston's lesbian mayor, Annise Parker, last fall because of his opposition to the city's transgender bathroom ordinance, told the conference that it's imperative for each individual evangelical movement across the country to unite as one super movement against the attack on religious freedom.
"It seems to me that we better find a way to take all of the voices and merge them together instead of a shout coming from here and here and over there," Riggle, who pastors Houston's Grace Community Church, stated. "I have been asked to sign three letters in one week all with them going here and going there. What would happen if 100 million people signed one letter. When are we going to figure this out?"
Although there has been no shortage of petitions and joint letters signed by evangelical leaders against same-sex marriage, Riggle compared those individual letters and petitions to the equivalent of a group of people trying to take down one bear by using nothing but small sticks and switches, instead of one giant stick to knock the bear out.
"I think we need to walk softly and carry a big stick," Riggle asserted. "What I mean by that is until we unite our forces, we will continue to lose because it seems to me like we have whole lot of people walking around carrying switches."
"Can you imagine 30 people surrounding the bear and everyone of them having a switch and all of them switching the bear and he may eat you if you do that," Riggle continued. "If you figure that if all of you put your forces together and you get a big stick … and you put everybody together and you go out after the bear with [the big stick] and on your stick is 'the lord is my strength.' Walk softly and carry a big stick."
Riggle also advised Christians not to back down in the face of government coercion. He insists that Christians need to be prepared to "run to the battle," just as David did in his battle against Goliath.
"When you hear the threats and intimidation, don't hide. Like David, run to the battle, don't disappear. … When the giant shouts, shout back. … How do you shout back, shout back in the voting booth … shout back by running for office."
Staver concluded by saying that a pro-gay Supreme Court ruling will create "impossible odds" for Christians that will force God to intervene, just as He did when he protected Daniel from the lions' den.
"This could be the best, most magnificent time for the church because moments like this when there is an unprecedented clash, there is impossible odds that God will intervene for his people," Staver said.