N.C. Magistrates Can Refuse Gay Marriages; Legislature Overrides Veto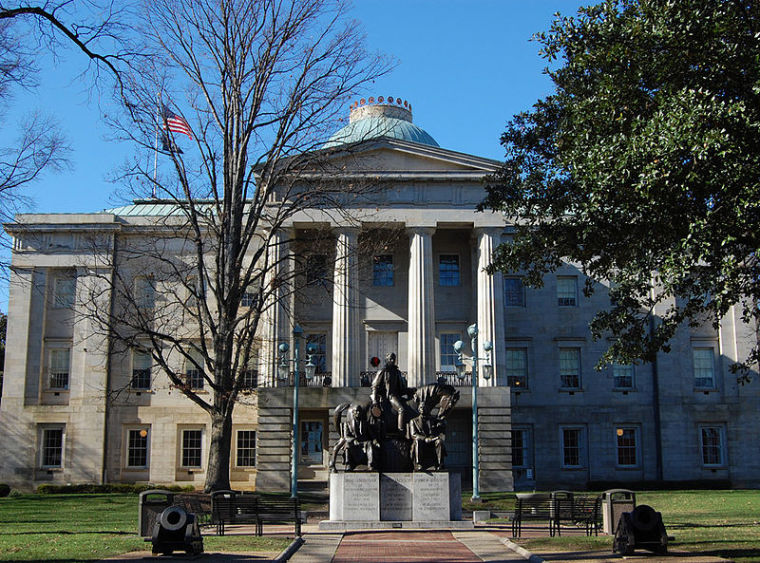 North Carolina's Republican-controlled legislature has overturned a veto from their Republican governor on a bill that allows magistrates to refuse to perform gay marriages if they have a religious or moral objection.
After the state Senate had voted to overturn the veto, the House confirmed the veto by a vote of 69-41 on Thursday. The law takes effect immediately.
"Gay rights groups and Democrats who opposed the bill said after the vote that litigation challenging the law was likely to come soon," reported ABC 11.
"Republicans supporting the measure said federal laws provided religious accommodations to government officials, in keeping with the U.S. and state constitutions."
In May 2012, voters in North Carolina overwhelmingly passed an amendment to their state constitution that banned gay marriage.
Last October, a judge struck down the amendment and another judge in the state issued a similar ruling that same month regarding other suits against it.
In response to the legal decision, many state magistrates resigned from their official position rather than perform same-sex weddings.
Introduced in late January, Senate Bill 2 was primarily sponsored by Republican State Senator Phil Berger, who also serves as the Senate's president pro tempore.
"Every magistrate has the right to recuse from performing all lawful marriages under this Chapter based upon any sincerely held religious objection," read SB 2 in part.
"Every assistant register of deeds and deputy register of deeds has the right to recuse from issuing all lawful marriage licenses under this Chapter based upon any sincerely held religious objection."
The Legislature passed SB 2 only to have Governor Pat McCrory veto the legislation in late May. In a statement, Gov. McCrory argued that "we are a nation and a state of laws"
"Whether it is the president, governor, mayor, a law enforcement officer, or magistrate, no public official who voluntarily swears to support and defend the Constitution and to discharge all duties of their office should be exempt from upholding that oath," stated McCrory.
Regarding the successful overturning of the veto, the pro-traditional marriage group National Organization for Marriage released a statement praising the legislature's move.
"This is a huge victory for supporters of marriage and was brought about because of the efforts of NOM's members and others working in support of allies in North Carolina including the NC Values Coalition," stated NOM in Thursday.
"It was outrageous that Governor McCrory, a Republican, would veto this legislation and we will work with allies to hold him accountable."
The overturning of the veto comes as the nation waits for a decision from the U.S. Supreme Court on the constitutionality of state level bans on same-sex marriage.