Rapture Believers Could Be Disappointed in 2012, Says Entrepreneur
Man Selling Underground Bunkers for 'Future Apocalypse' Warns More Than Prayers Are Needed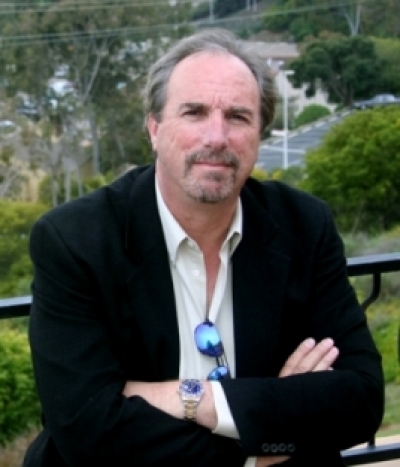 Apocalyptic theories, such as the one linked to the Mayans, are forcing some people to think about the future in terms of survival and preparing for the worst – and one company is offering underground bunkers that promise to withstand almost every major catastrophe that may hit Earth. Its founder, Robert Vicino, says Christians relying on the Rapture as their safety net would do well to also make preparations.
The Vivos Project first started almost 30 years ago as an idea in the mind of Vicino, an entrepreneur with a global history of success in manufacturing, marketing and real estate development. The Vivios Project is perhaps the biggest of its kind, as Vicino is preparing for worst-case scenarios the planet could face at any time.
Although the organization's website features a live clock that counts down the days, hours, minutes and seconds to Dec. 21, 2012 – the date on which the Mayan Calendar ends and some believe will bring about the destruction of the world – Vicino shared with The Christian Post that the clock is mostly metaphorical.
"This is the only specific time that has been predicted by anybody, and has been found by some scientists and researchers to have some basis and truth. I personally believe – and the majority of our members, that the stuff is already happening – the earth changes, the social unrest, the potential economic collapse and possible pandemics.
"We believe stuff will start enveloping past 2012 and develop into the next few years. We are facing some very troubled times – be it from acts of nature or mankind."
The website describes in detail a number of cataclysms that may pose a great danger to the planet, ranging from natural catastrophes, such as solar flares and global tsunamis, to man-made threats, such as terrorism and anarchy.
There is a section on each threat which presents a scientific analysis on the potential event and features videos of researchers and experts in the field evaluating the consequences Earth may suffer – and explains how the underground bunkers are equipped to withstand each of these dangers.
Vivos plans on building the underground shelters across North America and Europe, and house up to 6,000 people – or one in every million on the planet. Buying a shelter can cost up to $50,000, but there are several less expensive options that people may opt for.
"The 6-month plan costs $10,000, but it is a shorter duration and it is not of higher quality," Vicino said. He explained, however, that larger shelters that can house bigger communities drive down the price:
"For example, in Indiana our costs are lower – they only cost $35,000 per person. In Nebraska, the shelter can support up to 1,000 people and is priced at only $25,000 per person. As we get larger, the price goes down."
According to the founder, there are already 25,000 people who have applied for membership, but not all of them can afford the prices.
"Those 25,000 people want it, but for the majority of them it is very difficult to afford even backup food supplies for their own homes," Vicino admitted.
He revealed, however, that Vivos is getting a great deal of media attention and a lot of people are genuinely interested in the project.
"Vivos has impacted millions of people around the world. Every day we get a dozen of media inquires from around the world – yesterday we had some from China, Russia, Australia, Greece, Spain, Germany, Belgium, Scotland, Ireland, the UK, the US, Canada, Colombia and Japan."
Vicino added:
"Vivos can't accommodate that many people from around the world. There are no other organizations out there that are building a multi-million dollar shelter, except some guys like Bill Gates. And anything less is not going to survive these kinds of impacts. Vivos can withstand a 20-megaton blast within two miles."
When asked about the main reasons why people sign up, the founder of the underground project elaborated:
"People generally sign up for fear of the unknown. I don't know of anybody who has signed up based on one specific threat. I think it is the culmination of all the possibilities. I personally believe that it is not going to be one thing – it will be a series of events."
He gave as an example the Fukushima nuclear disaster that followed the March 2011 earthquake and tsunami in Tohoku, Japan, saying, "It started with an earthquake, which lead to a tsunami that took out the nuclear power plant, which in turn created radiation, which is now radiating North America. There is a ripple effect – and it can get worse."
Vicino continued, "If this were to happen in California – it would probably lead to anarchy (one of the threats identified on the website). Where as in Japan, people are more civilized, and don't tend to revolt or take advantage of the opportunity to steal or go out and ransack the country."
He stressed that his organization would not be focusing on one specific cataclysm, or one specific prophecy about the end times. When asked about Harold Camping, the Family Radio leader who made predictions that the Rapture would occur in March, and then in October of 2011, the project leader expressed:
"He is a little whacked out. This is not about the Rapture. I am a Christian, I was born a Catholic and I am a firm believer in God – but I am not a believer in the Rapture.
"Our biggest adversaries are the born-again Evangelists who have the belief that you don't need an underground shelter – you just need the belief in Jesus. They believe that when these events come, it will be the Rapture, and He will save them."
Vicino explained: "I think it is very arrogant to believe that when these events come, it will be the Rapture. We do not know if, or when, it will ever come. To not take preparation and prepare yourself, to just stand there with your arms raised and say 'I believe in you Jesus, take me!' – you may be disappointed."
Vicino emphasized that he was not dismissing or mocking believers in any way, but felt that people should think of Vivos as "Rapture-insurance." He expressed: "Christ will find you in a shelter as well as He will find you on the surface."
He went on to describe why exactly people need to try and get a place in the shelter:
"Was it the Rapture during World War I? Or World War 2? Was it the Rapture during 9/11? Those people in the windows might have thought so – but guess what – it wasn't.
"We are not prophesying any specific date. Vivos is preparing for whenever (something) may happen. A pandemic may not be the end of the world for everyone, but as you had in the Black Plague in Europe – millions of people died. If tomorrow there is a deadly virus circulating the globe – how are you going to protect yourself and your family?"
In terms of the national, ethical and religious make-up of the people applying for the shelters, Vicino revealed that they are getting a wide cross-section of society. He said that all are welcome at Vivos – people from all religions, races and origins. The only segment is opposed to are extremists and fundamentalists.
"We highly welcome Christians. I am one. But we are not a religious group. Nor do we believe this is a religious event. What I don't like is fundamentalism – whether it be Muslim or Christian fundamentalism. There are those Christians who are so absolute, that those who are not born-again are not worthy of being in their group – that is just as damning as any other fundamentalist."
Vicino explained that racists will not be tolerated either: "They will not be welcome at Vivos – we have had many people who have been very racist. In one application, one guy said that he would not want to share any shelters with any black people – he was immediately declined."
He shared his views on the future of a possible post-apocalyptic society: "If there is going to be a world cleansing event where a portion of society may not survive it, we are not trying to create a new genesis of one type of people. We want a cross-section of all types of people. We are not trying to weed out anything other than bad characters."
The founder reflected on what he thought was the project's major accomplishment so far:
"Hopefully Vivos has alerted people and gotten the word out. I got an inspiration in my early 20s to do this – and the inspiration was very strong, it told me that something was coming and it is going to really seriously affect the Earth. I didn't know what it was or when it was coming, but I just knew that I had to prepare for it. Thirty years later, and we are doing it."
"We live in very dangerous times," the founder concluded.
A 12-minute video featuring Vicino giving a tour of the Indiana shelter, which is in the final stages of construction, is shown below: