Christians Shocked as Pastor Is Sentenced to 10 Years Despite Mother Admitting Lie About Girl's Rape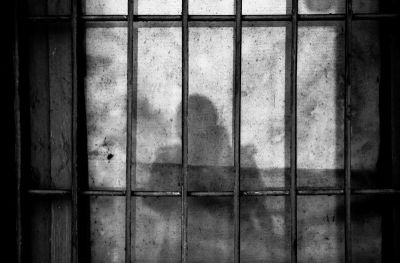 Christians in Nepal are crying out against injustice after a pastor, who was accused of rape, was sentenced to 10 years in prison, despite the alleged victim's mother admitting she made up the story.
"We are not happy to see the verdict, because everything was pre-decided," Tanka Subedi, chair of the Religious Liberty Forum Nepal, told Morning Star News.
The news service revealed that the sentencing took place on June 7, with 63-year-old Pastor Govinda Prasad Dhakal punished for "frequently raping a minor."
Dhakal and his wife were found guilty of raping a now-12-year-old girl that they had adopted in 2016.
Subedi revealed, however, that the unnamed girl's mother confessed before the court that she lied about the entire situation, and accused the pastor of raping the girl because she was angry that he wouldn't pay the girl's school fees when she returned to her custody.
Prabhushanta Dhakal, one of the pastor's sons, along with Christian leaders in Nepal, have said that they are shocked that despite the mother's confession, including other testimonies and documentary evidence, the court still decided to punish the pastor.
"For about six years my father has been sheltering children in our house, helping to educate them and providing for their needs," the son said.
B.P. Khanal, head of The Lord's Assembly, stated, "Despite the mother's recorded confession, the court did not take cognizance of her statement, nor did the court take action against her for her initial fabricated statements that she had given in the presence of the judges."
"How could the honorable judge allow this and still go ahead and pronounce 10 years of imprisonment on an innocent person?" he asked.
Subedi said that there is simply no explanation for the case other than the judge discriminated against Dhakal because he is a Christian.
Still, not all testimonies were favorable to the pastor. Two other adopted teenage girls also living with the Dhakal family testified against him, though the Christian leaders say that the teenagers were pressured by an influential Hindu woman who opposes Christianity.
Christians in Nepal have, meanwhile, been speaking out against growing persecution they say they face in the justice system and in the Hindu-dominated society.
Last month, a pastor named Sagar Baizu was badly beaten by six to eight men in Kathmandu.
The pastor, who is also co-general secretary of the Federation of National Christians in Nepal, said that the assailants delivered a deadly warning.
"We will blast your church and all the churches with bombs and shoot you and all your leaders," the men allegedly said.
Baizu says that he believes he was attacked for his "Christian activism," adding that "this is not the first time that I have received threats."