'We Will Blast All Your Churches, Shoot All Leaders': Christian Pastor Told as He's Beaten in Nepal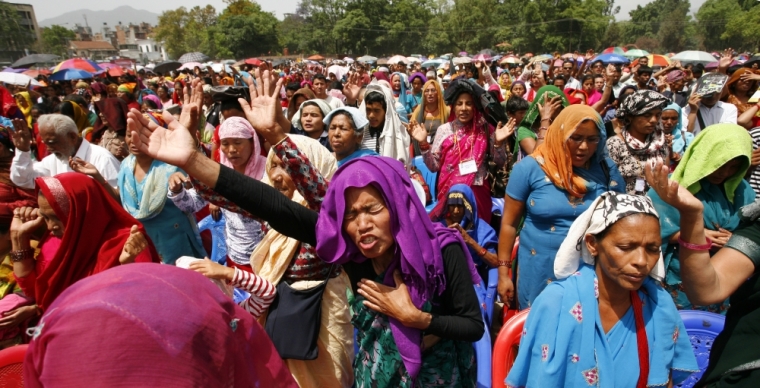 A Christian pastor in Nepal who was beaten by six to eight men in Kathmandu has now revealed that the gang also delivered a deadly warning to Christians in the country.
Pastor Sagar Baizu told Morning Star News that the attack happened in the middle of the day on July 19 when he stopped at a café in the capital. The assailants, yet to be identified, jumped him from behind.
"They beat me for a minute and a half and suddenly fled the site," said 46-year-old Baizu, who is also spokesperson and co-general secretary of the Federation of National Christians in Nepal.
"They said, 'We will blast your church and all the churches with bombs and shoot you and all your leaders.'"
The pastor noted that the blows to his head were so severe that he could not see the faces of those who were beating him.
"I just could not understand what was happening to me for about 10 minutes after the assault," he said.
The Christian, who pastors Anugrah Vijay Church in Budhanilkantha, was treated at a hospital and filed a police report over the incident, which is being classified as an attempted murder.
While he does not know who attacked him, Baizu noted that for more than a decade he has been speaking out for Nepali Christians, who are a targeted minority in the Hindu-majority nation.
"I am the official spokesperson of the Federation of National Christians in Nepal and have been speaking about the rights of the church for many years now," Baizu said.
"This is not the first time that I have received threats."
He insisted that the attack resulted from his "Christian activism."
"They spoke about bombing the church and killing the Christian leaders. Otherwise they would have never spoken like this," he said.
Christian leaders say persecution against believers in Nepal stem from nationalistic attitudes influenced by India, where Christians also face constant attacks.
Recent incidents include the arrest of Christian leaders who were accused of forcible conversion, along with the deportation of a foreign couple on similar charges for their work at a church in Kumaripati.
Pastor Bharat Giri, a full-time Christian minister of 24 years, told The Christian Post in February that Christians, Muslims, and Buddhists all face oppression due to Hindu-dominated politics.
Giri said that Christians are constantly imprisoned for their beliefs, with almost no one to stand up for them in the courts.
"The whole justice system, the judges are Hindu," the pastor told CP.
"They say this is a secular country, but they are continuously pushing people to jail" for their religious beliefs, he added.