Yale Divinity School Official Compares Trump to an 'Enemy' Jesus Calls Christians to 'Love,' Not to Vote For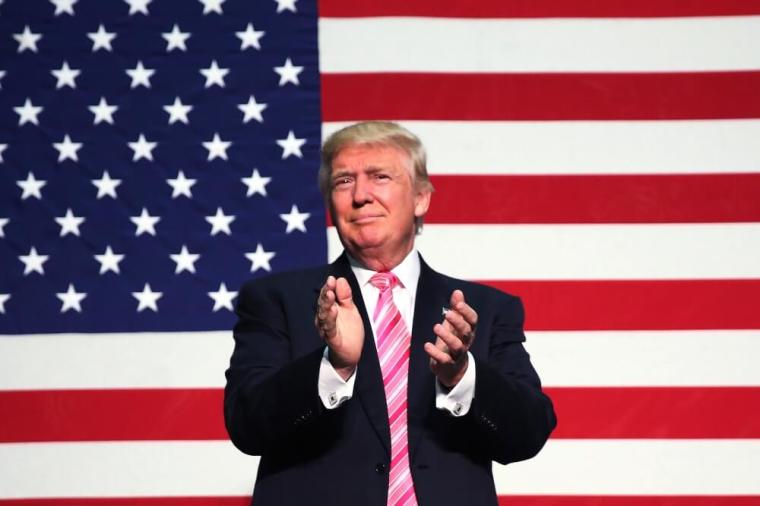 Yale Divinity School's Communications Director Tom Krattenmaker urges Christians not to vote for Republican presidential nominee Donald Trump, but to follow Jesus' command to love him just like He teaches people to "love your enemies."
In a column published on Sunday in USA Today, Krattenmaker said that Jesus' command to "love your enemies" applies even to modern American politics.
"Does 'loving' one's political rivals mean ceding elections to them, or abandoning our own principles and policies to push theirs instead? Of course not," said Krattenmaker, author of the forthcoming book, Confessions of a Secular Jesus Follower.
"If we believe Trump's values and politics would harm the country and the people who populate it, 'love' compels us to resist his election and the advancement of what he stands for."
Krattenmaker went on to note that this love involves "wanting the best for him personally even as we thwart his political desires."
"'Loving' Trump means resisting any urge to clamor for his imprisonment or execution, as some of his supporters have demanded for Clinton," Krattenmaker argued.
"The funny thing about loving our political enemies is that the minute we change our regard for them, they morph before our eyes. They remain our political opponents, but they are no longer our 'enemies' — and no longer deserving of the treatment the word implies."
Since announcing his intentions to become president last year, Trump has garnered immense controversy for his remarks regarding illegal immigrants, Muslims, women, Arizona Sen. John McCain, and his political opponents.
Trump received wide criticism from both conservatives and liberals for advocating ideas like a temporary ban on Muslim immigration and punishing a mother who had an abortion.
Krattenmaker's column comes not long after Trump gave a campaign speech in North Carolina wherein the nominee said he expressed "regret" for some of his past comments.
"Sometimes, in the heat of debate and speaking on a multitude of issues, you don't choose the right words or you say the wrong thing. I have done that. And believe it or not, I regret it," Trump said last week.
"And I do regret it, particularly where it may have caused personal pain. Too much is at stake for us to be consumed with these issues."
While some viewed his comments about regret as a surprising sign of a changing character, others including Charles Blow of The New York Times were more critical.
"I don't believe, even for a nanosecond, that he regrets the personal impact of what he has said on anyone besides himself," wrote Blow in a column published Monday.
"I believe that he only regrets that what he has said has not worked well for him in the general election portion of the campaign."