Christians Told to Replace Posters of Jesus With President Xi If They Want Illness, Poverty Relief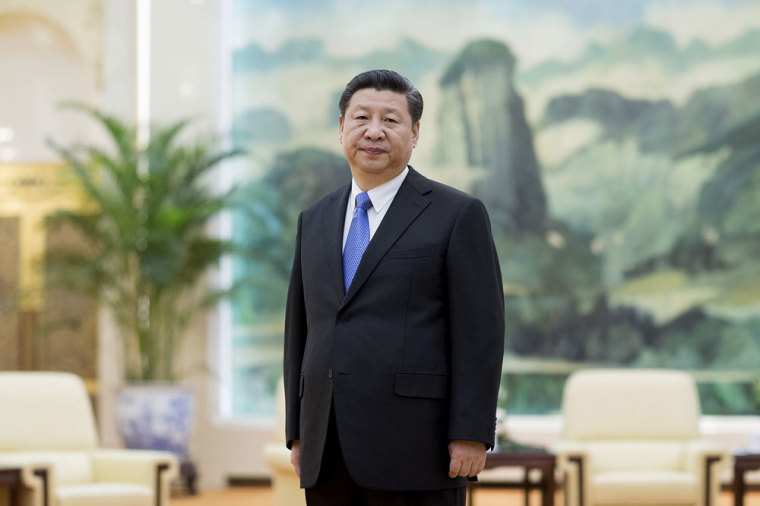 Thousands of villagers in southeastern China have reportedly been called to replace their posters of Jesus Christ and other religious imagery with photographs of Chinese President Xi Jinping if they want assistance with poverty and illness relief.
The South China Morning Post reported that the suggestion by Chinese authorities to replace posters of Jesus with Xi hearkens back to the "personality cult" era of Chairman Mao Zedong, the founder of the People's Republic of China.
It noted that Xi has made it his target to end poverty by 2020, with government officials visiting Christian families in poverty-stricken towns to convince them to fall in line with the Communist Party's policies as a way to solve their material problems.
Qi Yan, chairman of the Huangjinbu people's congress, explained the government's initiative: "Many poor households have plunged into poverty because of illness in the family. Some resorted to believing in Jesus to cure their illnesses."
"But we tried to tell them that getting ill is a physical thing and that the people who can really help them are the Communist Party and General Secretary Xi."
Qi further called Christians "ignorant" for believing that God is their savior.
The Huangjinbu township distributed more than 1,000 portraits of Xi, with several families reportedly choosing to hang them in their homes.
The official later insisted that the Communist Party has not been saying that all religious icons need to be taken down, and claimed that it supports the freedom of belief.
One resident of another township in Yugan revealed that officials have been urging believers to remove religious artifacts from their homes as well.
"Some families put up gospel couplets on their front doors during the Lunar New Year, some also hang paintings of the cross. But they've all been torn down," the resident said.
He added that some believers did not do so voluntarily.
"They all have their belief and, of course, they didn't want to take them down. But there is no way out. If they don't agree to do so, they won't be given their quota from the poverty-relief fund," the man said.
The Communist Party held its 19th National Party Congress in October, which did not present a clear successor to Xi, meaning the president is set to rule for years to come.
Moreover, Xi's name and ideology was enshrined into the Constitution, elevating him to the level of Mao.
Bob Fu, president of persecution watchdog China Aid, which documents the increasing crackdown of Christians in the country, told The Christian Post in a phone interview at the time that the developments can only be concerning for believers.
Fu noted that the "clear signal" from the week-long congress is that the atheistic party will seek to "exert total control over all areas of life" of Chinese citizens, including churches.
UCANews, a Catholic news source reporting from Asia, noted that Chinese propaganda is lionizing Xi as a "fearless nationalist leader, a strongman who can restore China to its 'rightful place' in the world and particularly the region."
"As well as upgrading Xi's image, there has been the crushing of perceived enemies. These are usually groups or people who simply want to change the system to be more inclusive and look after citizens and their rights, nothing more," it added.