Christmas Is on Sunday This Year. Should Churches Cancel Worship?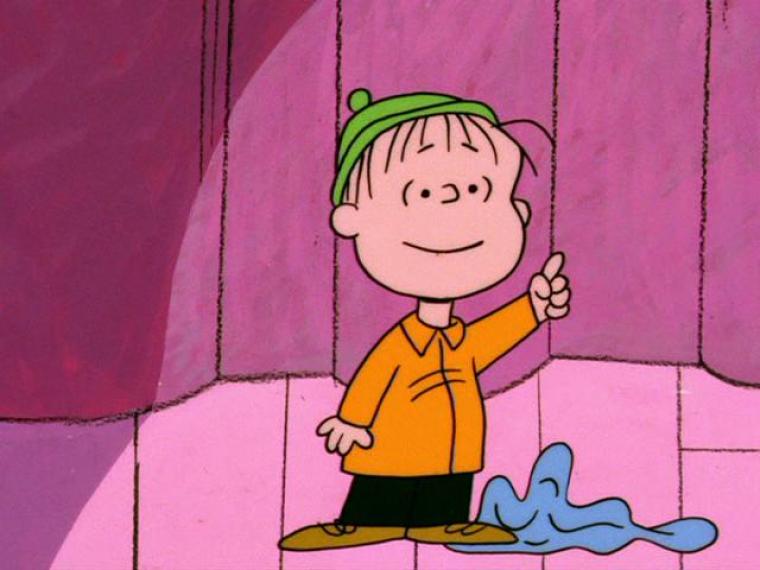 Some folks are actually advocating skipping church this Christmas to make Christmas GREAT again!
You probably think I'm talking about:
a. the group, "American Atheists," (and true, the group is putting the above billboard up in at least five major cities), or
b. the Taliban, or
c. Santa, at the end of Rudolph when he cancels Christmas because of the blizzard, or
d. all of China (communists hate Christmas).
But that's not who I'm talking about at all.
Every so often, Christmas Day falls on a Sunday. And even though the other 51 weeks a year, churches all across America gather to praise the name of Jesus no matter what, when Sunday and Christmas collide, some churches feel the need to cancel Sunday worship so that the true meaning of Christmas can be experienced in all its fantastic, fabulous glory.
Why? Because you know ... Christmas is about family, and presents, and eggnog and Santa Claus! That's what the atheists argue, and by action (which speak louder than words) so does the Church when it cancels the exact thing it does every other week of every year.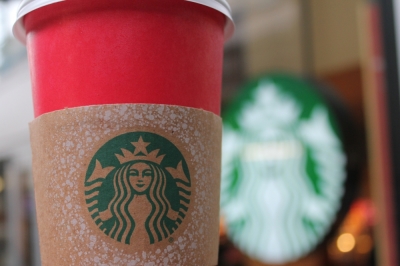 Which is so fantastically bizarre. Especially when you consider that in recent years we've heard a lot of moaning about the secularization of Christmas, the war on Christmas, stores not allowing employees to say, "Merry Christmas," and even the "Christless Coffee Cup Christmas" at Starbucks.
Why would churches cancel worship on Sunday morning when it collides with Christmas?
1. Is it because the Bible declares we must?
No. Read it a few times, haven't seen it in there.
2. Is it because Christians all over the world are crying out, "We can't go to church Christmas Eve AND Christmas morning!" or, "Too much worship!" or, "The stores are closed on Christmas! Why can't we??"
I've literally never, ever, ever, ever heard anyone say any of those things. I've not talked to "everyone" so I might have missed a comment.
3. Is it because folks need time to marvel at Santa's empty cookie plate, open presents, eat, and still have time to go to the movies?
Maybe. But I haven't heard anyone express that.
Honestly, the only folks I've heard verbally say, "Let's cancel Sunday worship if it falls on Sunday" are some ministers and pastors.
I've literally heard pastors say they need to cancel church on Sunday when it collides with Christmas, because they just worshiped on Christmas Eve, and it's really hard for the volunteers and the pastors! Not as hard as being beheaded by ISIS for your faith or being a Christian in Saudi Arabia or India, but really, really hard (insert crying face emoji).
50 years ago, most churches had worship and preaching on Sunday morning, Sunday night and Wednesday night. In 1957 Billy Graham preached 100 times over 110 days. It was his longest crusade. And heaven grew by over 57,000 souls.
But Christmas Eve and Christmas Sunday is hard?
I think there are some fantastic reasons why you should worship on Sunday when it's December 25th for the following reasons:
1. When the church opens it's door on Sunday, Dec. 25th, even after a slew of Christmas Eve services — many, many people show up! Because they love the opportunity to do Christmas Day in a way that celebrates Jesus. Why would you want to cancel an opportunity for (in many cases) over half of a congregation to worship Jesus at your regular time.
2. For many people, Christmas as a, "family holiday" is a lonely time, filled with depression and sadness. The opportunity to worship the real reason is a healing and heart filling activity. For me, this is the biggest reason NOT to cancel: to minister to people.
3. Cancelling makes the Church look silly and inconsequential. It says, "We've bought into the secularization of Christmas and the idol of family over Jesus just like everyone else but talk a good game!" It's hard to take seriously the church's message from Thanksgiving to Christmas Eve that, "Jesus is the reason for the season" and if we then say, "except when the day we've designated to celebrate His birth falls on Sunday! Then all bets are off!!"
It's kind of like telling someone you love, "I'm celebrating your birthday by NOT coming to your party!"
Either worship of Jesus is a big deal (sure is in Revelation), or it's not. You can't have it both ways.
4. It's what true blue followers of Jesus have done for 2,000 years (the canceling gig is a recent phenomenon).
Here's how I heard a fellow 9th grader explain it many years ago.
Our class divided into groups of three to write something about the meaning of Christmas (long time ago and still allowed some in public schools).
Girl 1: Well Christmas is about family and getting together.
Me (inside my head because I didn't want to stir the pot): That's crazy! It's about Jesus! Who told you that?!!
Girl 2 (who was not a Christian at that time): That's insane! Christmas isn't about family! Christmas is about Jesus — God came down from heaven and was born in a manger! Don't you know anything??
Me: Uh ... yeah, what she said (internally relieved that someone spoke up while simultaneously embarrassed by what a total wuss I was).
If you need a little more explanation, go here: https://www.youtube.com/watch?v=DKk9rv2hUfA Linus will make it crystal clear.
So...to recap:
a. December 25th has been celebrated for centuries as the birth of Christ.
b. Sunday has been celebrated for about 2,000 years (since shortly after Jesus rose) as, "The Lord's Day." The day His followers worship.
So worship the King.
Your church is shutting its doors on Christmas Day? Find a church that's open (the majority actually are), and worship the King. As your spiritual mothers and fathers have done for 20 centuries.
Amen and amen.
Originally posted at ilikemycoffeeblack.com.
David Ruzicka is senior pastor at Fort Bend Fellowship.