Church of Norway Votes in Favor of Gay Marriage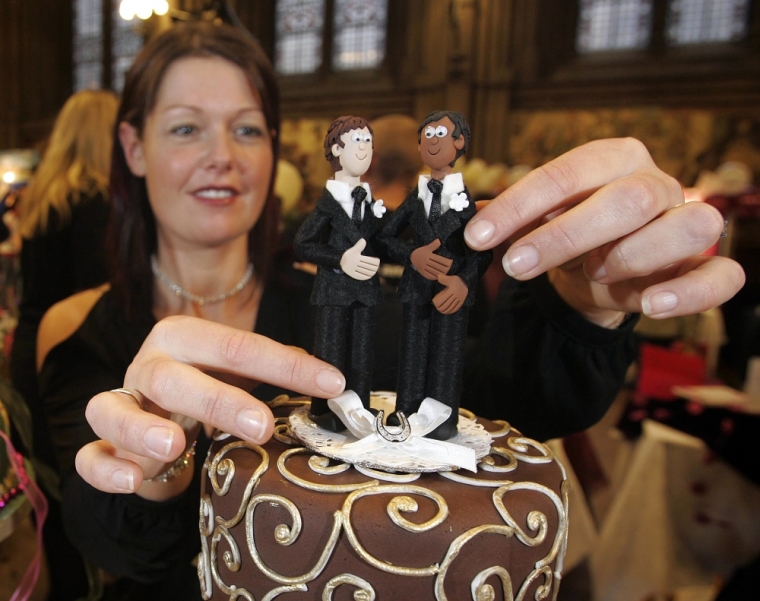 The General Synod of the Church of Norway, the largest Christian denomination in the Scandinavian country, has voted in favor of accepting same-sex marriage, and will be offering the service to gay couples in the future.
Church of Norway chairman Sturla Stålsett said that the Synod's decision is "historical," The Nordic Page reported.
The decision still allows individual priests and other church staff to decide whether they want to participate in ceremonies for gay people, however.
Breitbart noted that the vote from the country's 12 bishops was unanimous, but will first need to be ratified by the Synod next spring before it becomes official. It opens the door for the first gay weddings to take place in Church of Norway churches by 2017.
Gay marriage has been legal in Norway since 2008, but churches were left to decide on their own how to adapt to the decision.
The last vote on the issue in 2013 left bishops split eight to four in favor of accepting gay marriage, so they had decided to only offer a blessing service instead.
The Church of Norway, part of the Evangelical Lutheran denomination, claims nominally 82 percent of the entire Norwegian population, according to 2011 estimates.
The second largest Christian group, the Roman Catholic Church, remains opposed to same-sex marriage, and defines marriage solely as a union between a man and a woman.
Back in October, the Dutch Reformed Church in South Africa also voted for sweeping changes to its marriage tradition by deciding to recognize gay marriage and begin ordaining gay minsters without a celibacy cause.
DRC moderator Nelis Janse van Rensburg said that the decision shows that the church is "serious about human dignity," but added that individual churches will not be forced to follow the ruling.
The decision by the DRC, which claims a membership of almost 1.1 million people, was criticized by South Africa's Roman Catholic Church, which said that it went against biblical doctrine.
"We would not accept active homosexuals as priests but no doubt there may be a priest who is an active homosexual in our church, but he is so without the bishop knowing it. As the Catholic Church, we do not accept that position of the Dutch Reformed Church," Catholic spokesman Archbishop William Slattery said at the time.