Christian Business Shut Down Over Gay Marriage Is Now a Church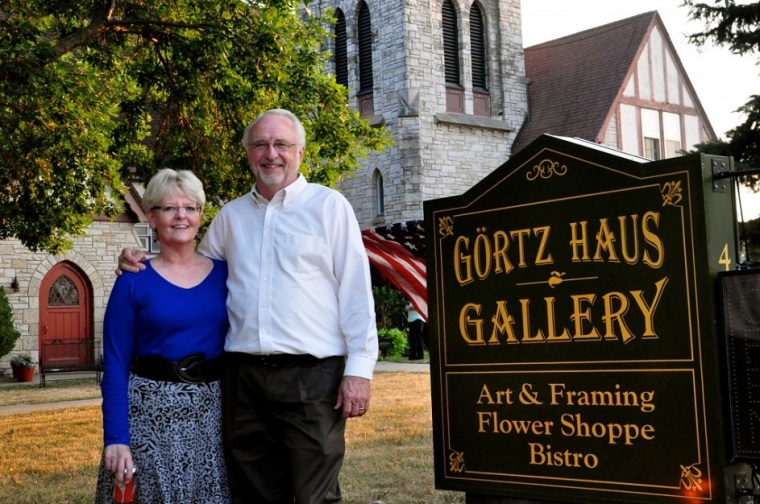 The Christian owners of Görtz Haus Gallery in Grimes, Iowa, had to close down their business completely after they were charged with discrimination for refusing to hold a same-sex wedding at the venue, but now they say they have a reason to be "pretty tickled."
Richard Odgaard and his wife, Betty, had to close their business, a gift shop and bistro, in August, about two years after they told a gay couple from Des Moines their facility couldn't host a same-sex wedding.
The Odgaards were subsequently forced to pay a $5,000 settlement for refusing to host a same-sex wedding ceremony.
It wasn't easy for the Mennonite couple to go through this situation, but they eventually saw it as an opportunity. They sold the building to Harvest Bible Church, an Evangelical, nondenominational church associated with a network of churches called Harvest Bible Fellowship, whose church the Odgaards have been attending for the last nine months.
"If it can't be a gallery anymore, this is the next best thing," Betty Odgaard tells The Des Moines Register. "We're pretty tickled."
The church, which has about 170 members, will hold its first worship service in the new location on Sunday.
Ryan Jorgenson, the pastor of the church, says they had been using a temporary event space for worship services since the church started about two years ago. Now, they have a permanent home, thanks to the Odgaards.
"We fully support the stand that the Odgaards have made with their building and with their business," the pastor tells the Register. "But our biggest thing by far is we want to be known as a church that loves Jesus. We preach and teach the Bible fully. We want to be a blessing to our community."
The Christian couple had bought the facility, a 77-year-old stone church, in 2012 to start their business. Now the building will be used for its original function.
"Our faith hasn't changed," Betty earlier said after the settlement. "Of course, it's kind of a crushing blow because that's a major part of our business and weddings are so absolutely gorgeous in that place."
After local media reported on the discrimination complaint, other couples also cancelled their bookings of the venue. The Odgaards feared they would attract more complaints and lawsuits if they continued to offer their building as a wedding venue.
The Odgaards left their business, but did not quit.
Inspired by their experiences, the Odgaards also organized God's Original Design Ministry, nonprofit corporation, to advance Christian teachings, biblical ordinances and natural laws.