Church of England Senior Leader Found Guilty of Gay Sex Offenses Against Young Men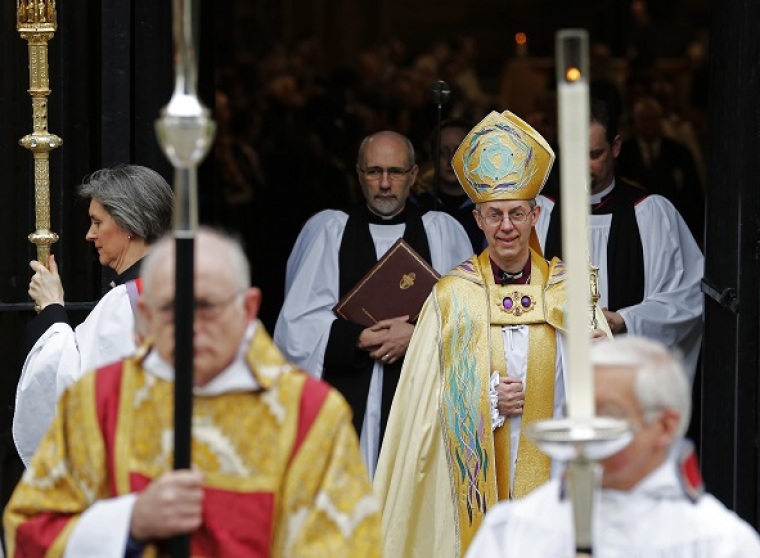 An 80-year old Church of England clergyman, the former archdeacon of Auckland, was found guilty by a Durham crown court of sex offenses against two young men, prompting the CofE to offer its "unreserved apology" amid accusations of a mass cover-up.
The Guardian reported on Thursday that George Granville Gibson was convicted by the crown court of two counts of indecent assault against two men, aged 18 and 26, back when the crimes were committed in the 1970s and '80s.
Gibson was cleared of sodomy and four other indecent assault charges. He admitted before court that he has homosexual urges, but said that he was only attracted to adult men, not young boys.
Despite concerns raised about Gibson, who carried out the crimes while he was a vicar at St Clare's Church in Newton Aycliffe, he continued ascending up the church hierarchy, and in 1993 was promoted to archdeacon of Auckland, or number two to the bishop of Durham.
A man who testified against Gibson but remained anonymous claimed that the CofE carried out a "massive cover-up" of the case.
"I didn't make a complaint because no one would believe me, no one would believe that a man of the cloth would do that. I thought and still think no one would believe me. He was a vicar."
Paul Butler, the present bishop of Durham, who ordered an independent review of the case, responded to the guilty verdict by offering an "unreserved apology" to the victims and those affected by what happened.
"We commend the bravery of those who brought these allegations forward, acknowledging how difficult and distressing this would have been," Butler said.
"We are profoundly sorry for the abuse perpetrated by Mr Gibson and remain committed to doing everything possible to ensure the wellbeing of children, young people and adults, who look to us for respect and care. Abuse is a terrible crime and a grievous breach of trust, which has lifelong effects."
Back in March, the CofE was rocked by another independent report that found major failures within the church body when it comes to dealing with child sex abuse cases.
The report described the "deeply disturbing" failure of three bishops and a senior clergyman later ordained as a bishop to protect a survivor of abuse.
"I was horrified to hear and read of the abuse suffered by the survivor in this case. It has clearly devastated his life. I apologize profusely for the failings of the Church towards him, and for the horrific abuse he suffered," the Bishop of Crediton, Sarah Mullally, said at the time.
Yet another report in July found that a church-run children's home in the 1960s, '70s, and '80s carried out physical and sexual abuse of hundreds of girls.
The 147-page report into Kendall House, the children's home, found that the young girls were drugged, locked up, and physically and sexually abused over a 20-year-period by staff, other residents, and third parties.
Butler, who at the time was the lead bishop on safeguarding, said that the discovery was "harrowing."
"The appalling standards of care and treatment should never have been allowed and on behalf of the national church I apologize unreservedly to all the former residents whose lives were and continue to be affected by their damaging experiences at Kendall House," the Durham bishop said.