Church of England to Vote on Offering 'Baptism' for Transgender People to Mark New Identity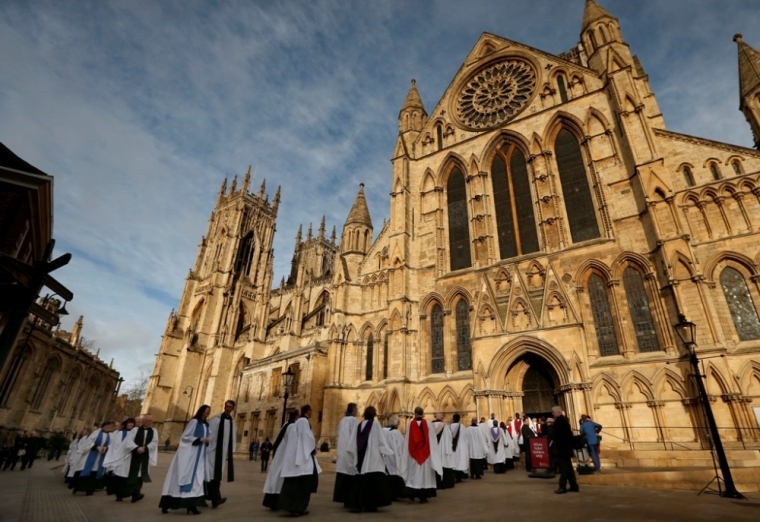 The Church of England has reportedly decided to hold a vote on whether to begin offering baptisms for transgender individuals who have undergone a sex change and have a new identity.
The Mail on Sunday reported that the vote has been scheduled for July, after a motion putting the controversial issue up for a vote moved forward.
Liberal voices within the Church have argued that vicars have had to carry out unofficial services to welcome and accommodate transgender Christians, and have called on the community to embrace those who identify as such.
Conservatives, such as General Synod member Andrea Williams, director of Christian Concern, have strongly opposed the idea, however, stating that it goes against tradition.
"We are sensitive to people who feel uncomfortable with their sex, but Christian teaching is that God made us man and woman," Williams said.
"The Church should help people to see the beauty of their God-given sex instead of confusing them."
The Rev. Chris Newlands, the vicar of Lancaster Priory, proposed the motion back in 2015, calling on the House of Bishops to "consider whether some nationally commended liturgical materials might be prepared to mark a person's gender transition."
Newlands, who is in a civil union with another man, said it is an "absolute trauma" to get through sex change surgery and face what he described as transphobic bullying.
"The Church needs to take a lead and be much more proactive to make sure they are given a warm welcome," he urged at the time.
Andrew Symes, the executive secretary of the conservative Anglican Mainstream, said back then that such a motion would be challenged.
"It would be something that would go against the teachings of the Church up until now. It would be something that would cause controversy," Symes said.
The upcoming vote takes place at a time when the Anglican Communion is facing great divisions when it comes to its definition of marriage.
The Episcopal Church in the U.S., which has backed gay marriage, was temporarily suspended last year after it said it will not be reversing its stance, with Archbishop of Canterbury Justin Welby upholding that marriage is between one man and one woman.
The Guardian reported last week that the Church of Scotland is now also making steps toward conducting same-sex marriages, and has apologized for what it says is historical discrimination against lesbian and gay people.
The Scottish Church's Theological Forum has argued that there are not "sufficient theological grounds to deny nominated individual ministers and deacons the authority to preside at same-sex marriages," though at the same time has said that ministers and deacons who object to presiding at such marriages must be given the right to a conscientious refusal.