Church of England Warns Members It Will Report Their Sex Abuse Confessions to Police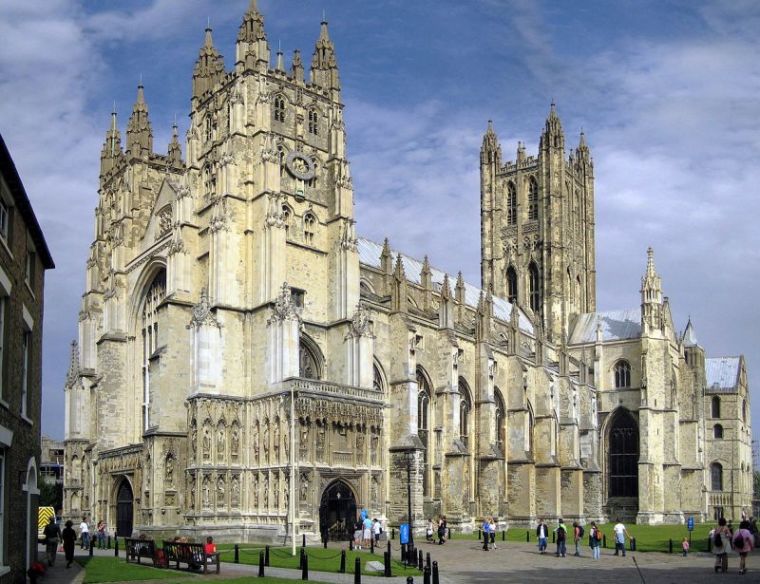 The Church of England's diocese of Canterbury has asked its clergy to tell those who come to confess sex abuse that if what they share raises a concern about the safety of a victim, the priest would be "duty bound" to inform "relevant agencies."
According to a new guidance issued by the diocese of Canterbury, any priest hearing a confession must tell this to penitents: "If you touch on any matter in your confession that raises a concern about the wellbeing or safeguarding of another person or yourself, I am duty bound to pass that information on to the relevant agencies, which means that I am unable to keep such information confidential."
This is a departure from the denomination's canon law, which requires priests to keep confessions secret.
Diocesan Secretary Julian Hills told the British newspaper The Telegraph that behind the move is a case in which a priest was told about an ongoing abuse during confession, and that raised legal and moral issues for the clergy. "It was therefore felt by the Diocesan Safeguarding Management Group that clergy must have clear guidance on how to manage situations where the seal of confession may be brought into conflict with their safeguarding responsibilities."
Priests, he explained, may face a situation where they must "choose between their responsibility to protect someone from harm and the usual requirement of confidentiality."
The intention, he added, is "to advise the penitent not to divulge in confession something which would legally compromise the position of the priest."
The guidance comes as the national church is also considering the issue after a review was launched in 2014. A working group is scheduled to discuss the issue in December.
The Church of England is facing as many as 3,300 potential sex abuse cases in the form of concerns and allegations, Peter Hancock, bishop of Bath and Wells and the Church's lead bishop on safeguarding issues, revealed in February.
According to the figures he shared, 18 percent of the 3,300 cases involve Church officers, most likely to be members of clergy, while others accused in the church setting include lay individuals and other churchgoers.
In March, the former Archbishop of Canterbury Rowan Williams said the Church of England had failed to handle sexual abuse cases as an institution.
Talking about a specific sexual misconduct scandal, he suggested that the reason the denomination neglected to take action was because the offending bishop, Peter Ball, a former Anglican bishop of Lewes and of Gloucester who was jailed in 2015 for several crimes, was gay.
On whether attitudes about homosexuality influenced the way Ball was treated, the former archbishop said Church figures did not desire to be viewed as "judgmental about people's sexual activities."
"[W]e may formally in a disciplinary way disapprove, we may treat them according to the protocols, but we mustn't be seen to be, or we mustn't be judgmental, we must therefore give people second chances and understand the pressures and so on," he added.