Tim Farron Pulls Out of Christian Conference Over Warnings of 'Gay Lobby, Assaults on Christian Teaching'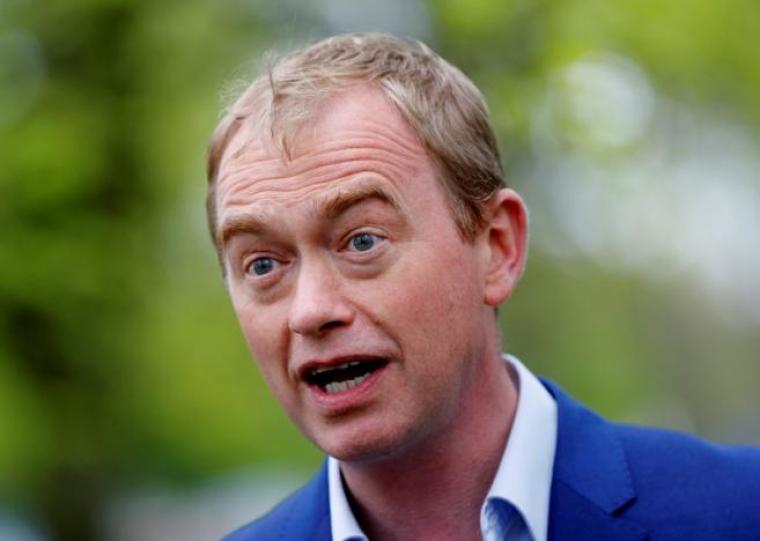 Tim Farron, the former leader of the Liberal Democrats in the U.K. who left the party over his Christian beliefs, has now pulled out of a conference in Manchester because the event's promotional materials warn against a "gay lobby" and "assaults on Christian teachings."
"I agreed many months ago to attend a church-organized event but just today I've seen promotional material for it which contains things I'm deeply concerned and saddened by. As a result, I have withdrawn from the event," Farron wrote on Twitter on Thursday.
The Northern Men's Convention, which is to be held on Saturday at Holy Trinity Platt Church, says on its website that "assaults on orthodox Christian teaching, and morality, especially in the area of sexuality, seem to have increased at an alarming rate."
"The leadership from those in authority in the denominations who should be the guardians of biblical truth has been muted to say the least and even in Bible teaching churches many appear to be wavering under the onslaught of the gay lobby," it adds, pointing the finger at the General Synod of the Church of England.
A version of the text has been online since September 2017, as seen on the convention's Facebook page.
While Farron did not clarify what specifically about the text he takes issue with, the politician has faced major controversy regarding both his evangelical faith and his position on homosexuality.
The former Liberal Democrats party leader announced in June 2017 that he would be stepping away from his position, as he had been "torn between living as a faithful Christian and serving as a political leader."
"To be a political leader — especially of a progressive, liberal party in 2017 — and to live as a committed Christian, to hold faithfully to the Bible's teaching, has felt impossible for me," he added at the time.
Previously Farron had given conflicting answers when asked by media whether he believes gay sex is sinful, something which has been asked of a number of leading U.K. political and religious figures.
In an interview with Premier's Inspirational Breakfast in January he clarified that he does indeed believe that the practice is sinful.
He further admitted that he was wrong to make suggestions in the past that he believes otherwise.
"Foolishly and wrongly, [I] attempted to push it away by giving an answer that, frankly, was not right," he told Premier.
"To be asked that question is to persecute one group of human beings, because sin is something we are all guilty of. If you're not a Christian, what does sin mean? It's to be accused of something, it's condemnatory. We're talking different languages," added at the time.
"Maybe I could have explained that, and the biblical teaching on sex and sexuality. But let's be brutally honest, with the exception of programs like this you don't get more than 20 seconds to get your message across."
Later in the interview he rejected the idea that Christians are heavily persecuted in the U.K. for their beliefs, however, though noted that Christianity is always supposed to be counter cultural.